While home PV systems in the US continue to grow, surprisingly few installations have the added storage capacity – only about 8% of home solar power installations in 2020 have batteries attached.
A typical solar battery would last around 5-15 years, depending on the type of battery, usage, recharging, temperature, and maintenance. Considering that a home PV system could have a lifespan of around 30 years, you would need a battery change in its lifetime.
This discussion will investigate the key factors contributing to a solar battery's life.
What types of solar batteries are there
What causes a battery to deteriorate
How temperature affects the solar battery
How to store your solar battery safely
Maintenance of your solar battery
Read on and learn how to get the most out of your solar battery.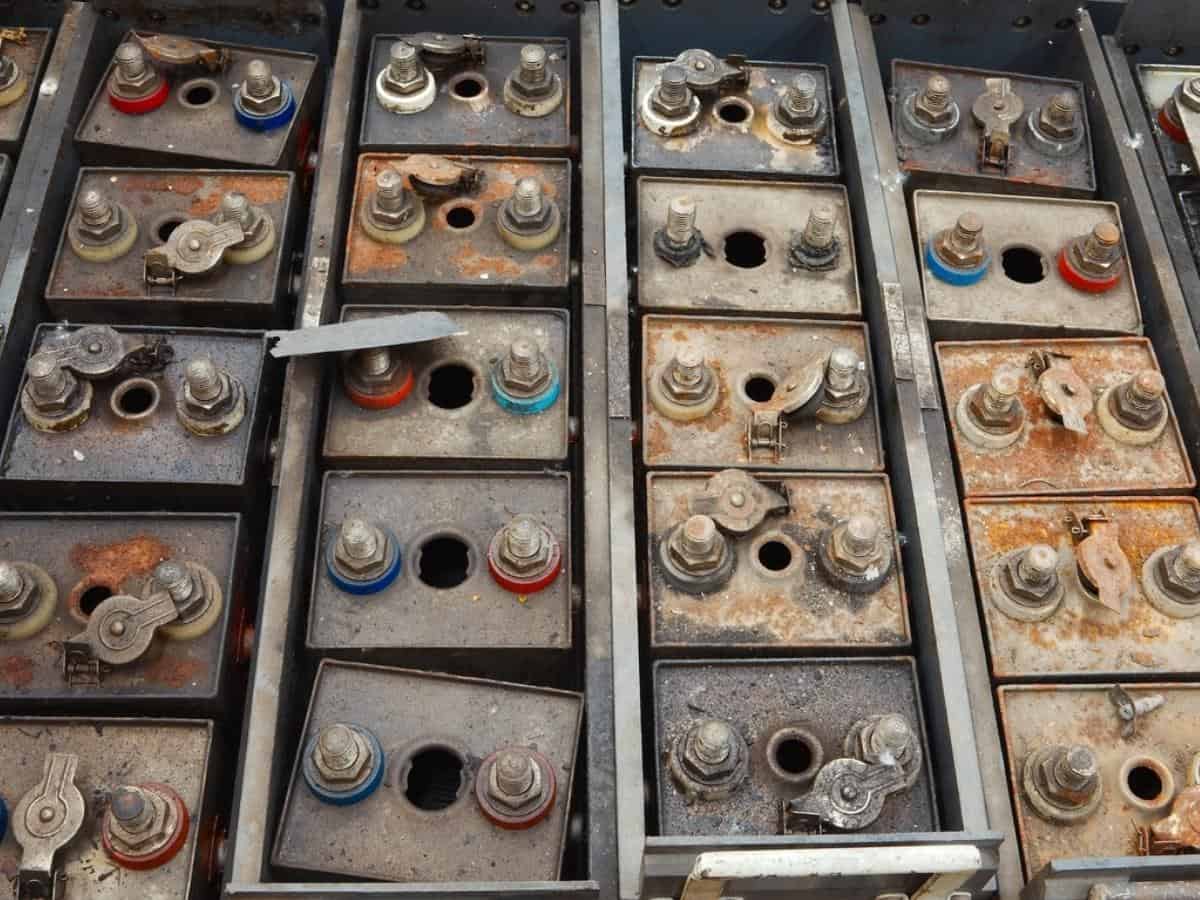 What Are The Different Types Of Solar Batteries?
Three types of solar batteries are available, the lead-acid battery, the lithium-ion battery, and the saltwater battery.
1. The Lead-Acid Battery
Lead-acid batteries are one of the cheapest available on the market. They have been used extensively in off-grid systems for decades until the introduction of the lithium-ion battery; lead acid was the most popular.
The drawback of lead-acid batteries is that they have a much shorter lifespan than lithium-ion batteries because they have a lower Depth Of Discharge (DoD) rate.
The depth of discharge rate is the percentage of battery depletion during a usage cycle—the greater the depth per cycle, the shorter the battery life.
2. The Lithium-Ion Battery
Since the introduction of lithium-ion batteries and the marketing of these products in the USA by companies like LG and Tesla, lithium-ion batteries are the current gold standard for home power storage.
The demand for these products has seen their prices drop by around 85%, and their DoD rates are much higher than those of lead-acid batteries. They, therefore, have a longer lifespan and are more compact and lighter than lead-acid batteries.
These days most storage batteries are lithium-ion as they are affordable, reliable, and robust.
3. The Salt Water Battery
Using saltwater electrolytes rather than the heavy metals of lithium-ion and lead-acid batteries, saltwater batteries are much more environmentally friendly than the others and can be easily recycled.
Saltwater batteries have zero fire risk. While this technology is mainly untested, they don't hold as much charge or energy density in the same size battery as a lithium-ion battery.
While more research and testing with saltwater batteries are being conducted to make them more efficient, lithium-ion remains the optimum choice for attached batteries on home PV systems.
For solar batteries that have the most extended lifetime and the most number of cycles, and are the safest, then the lithium-ion phosphate (LFP) batteries are best.
For the best compact solar batteries (where space is a concern) that deliver the most storage, lithium-ion nickel manganese cobalt (NMC) batteries would be the best choice.
What Causes A Battery To Deteriorate?
A few factors influence the lifespan of a solar battery, and the Depth Of Discharge rate is only one of them.
The two main factors are trickle charge and overcharge.
Overcharging A Battery
Overcharging a battery is where the current is driven to a battery that is already fully charged, and this can cause the battery to overheat or even catch fire.
This is one of the reasons why where you store your batteries is essential so that should a fire occur, it would not pose a severe risk to the home itself.
Where batteries are stored around potentially combustible materials, any damage through overcharge could be catastrophic.
Trickle Charging
Trickle charging may seem innocuous, but not allowing a battery to discharge to its threshold and recharge will cause losses over time, and the battery capacity will degenerate.
A battery trickle-charged to 100% and then discharged to just under 100% can overheat, diminishing its lifespan and capacity.
Loss Of Lithium Ions
Over time, side reactions in the battery can capture free or mobile lithium ions, gradually decreasing the battery's capacity and efficiency as the availability of free usable lithium decreases.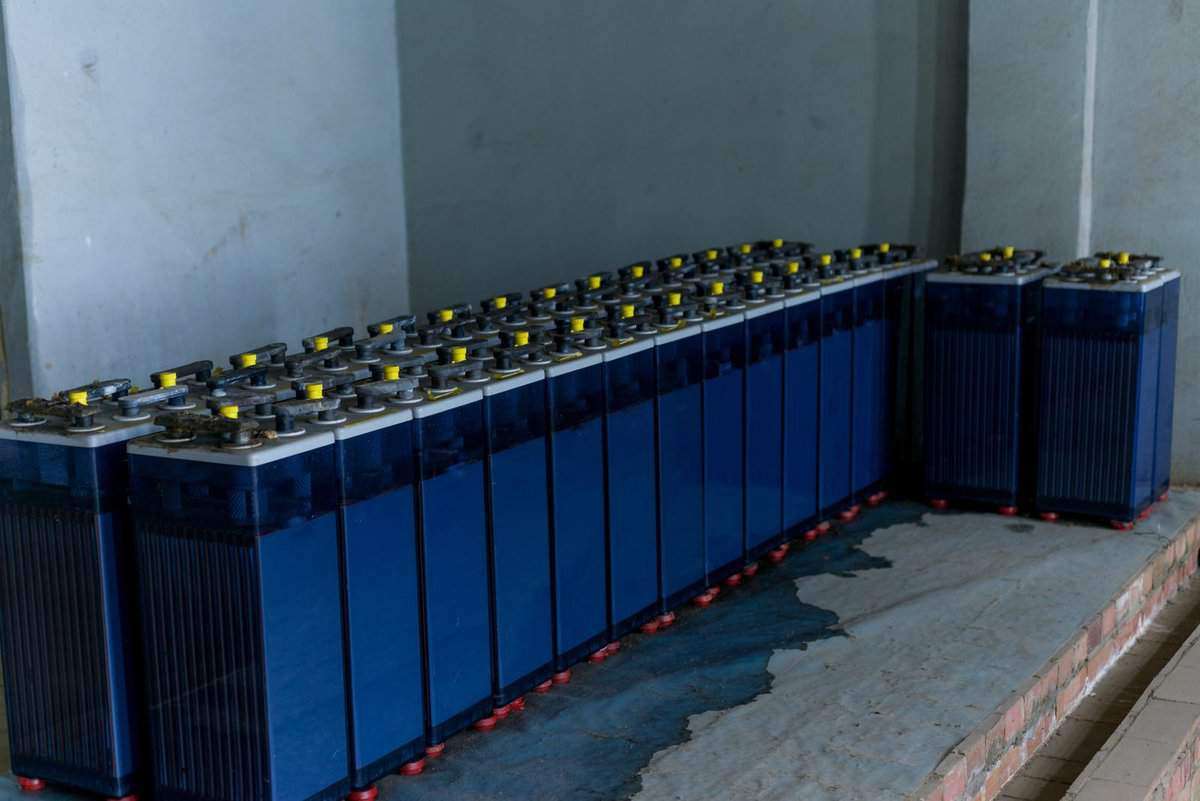 How Temperature Affects Battery Life
At constant high temperatures, the chemical processes that allow lithium ions to be accepted into the electrode become less efficient as the electrolyte between the electrodes deteriorates and breaks down at elevated temperatures.
The battery may cease functioning at very low temperatures, but low temperatures do not affect the battery's lifespan.
When looking for the right place to install your battery, you need to consider the effect of temperature. So if you live in a warm to hot climate, an indoor installation (like a garage or shed) may be ideal if neither gets too hot during peak sun hours.
The same would apply if you live in a very harsh winter climate, and storing your battery outside would not be an option in either extreme.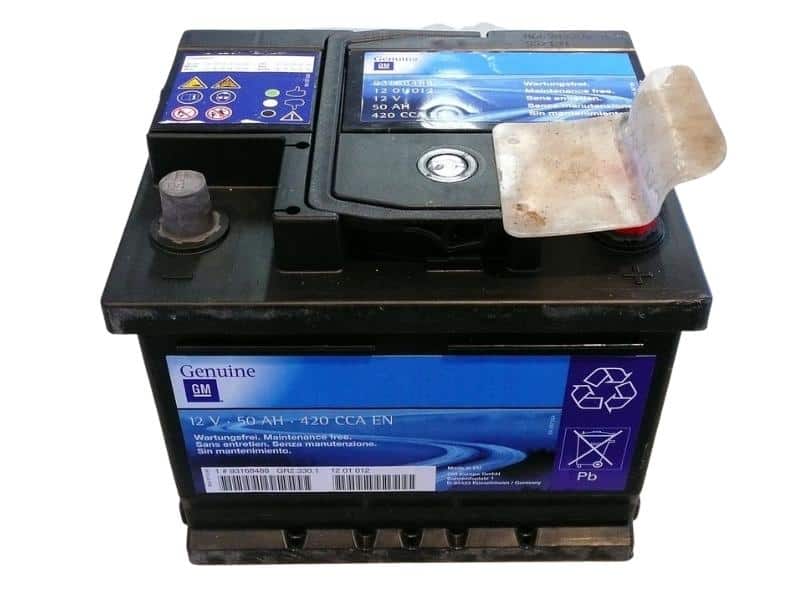 How To Store Your Solar Battery Safely
From the discussion above, where you store your solar battery plays a critical role in its lifespan, and a considerable safety aspect is involved as well. When looking at where to keep your battery, look at the following :
Well-ventilated areas meet the manufacturer's temperature thresholds to extend and maintain battery life.
Good spacing between the battery and other components and surfaces allows for good heat dissipation without fire risk.
No combustible materials around your batteries to reduce the risk of severe fire or explosion.
Solar Battery Maintenance
To keep your batteries and system in good order, make sure you check the following or have a professional come in and do it for you :
Ensure you are not fully discharging your battery daily, which will shorten your lifespan and capacity. If you are, it may be time to increase the battery bank.
Check for leaks, fluid, or build-up outside the battery and that the necessary fluid levels are correct.
Keep batteries in series at the same charge levels, as varying charges between batteries can adversely affect performance and longevity.
Ensure the voltage points for charge controllers and chargers as set by the manufacturer's specs.
It is far cheaper and easier to maintain a battery properly over time, and while you may not need to check the battery every month, doing maintenance checks on your system should occur at least twice a year.
Best Selling Solar Batteries +
SALE
Bestseller No. 1
Bestseller No. 2
SALE
Bestseller No. 3
Besides your batteries, you should also ensure your panels are clean and free from dust, debris, and bird droppings. These can also affect the panels' efficiency by slowly reducing the amount of electricity they can generate and affecting the charging capacity of your system.
Resources