The Tesla Powerwall took the solar energy world by storm when it was released only six short years ago. This initial iteration of Tesla's backup power solution had an impressive 6.4kWh storage capacity, but the upgraded Powerwall II now has 13.5kWh of usable electricity, and the latest "Powerwall +" has an integrated solar inverter too, making it a complete all-in-one solar solution.
While this certainly sounds impressive on paper, is the new Powerwall really as good as it sounds?
The Tesla Powerwall is a reliable, powerful, and aesthetically unique solar power unit. It has enough power to suit the needs of most off-grid enthusiasts and comes in at a surprisingly affordable price point too.
In this article, we'll be covering the following:
Tesla Powerwall overview
Tesla Powerwall battery specifics
Tesla Powewall commmon questions
Tesla Powerwall costs
Tesla Powerwall ordering
If you've been looking into getting a Tesla Powerwall for your home and would like to know more, you've come to the right place! Read on below for our in-depth Tesla Powerwall review.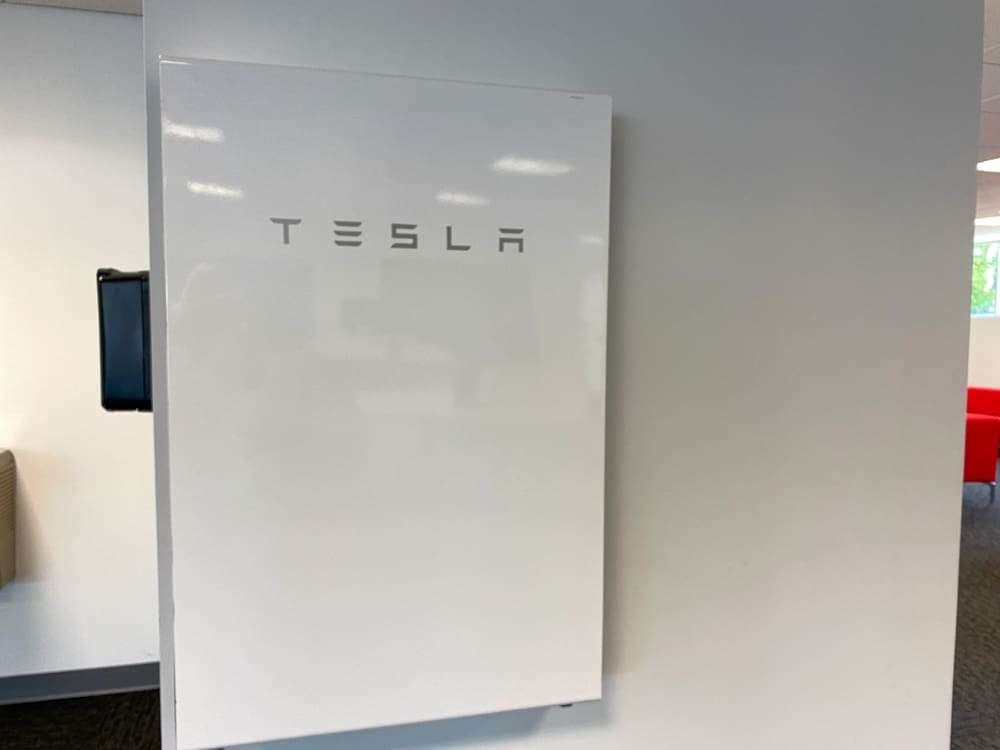 Tesla Powerwall Review
Can a Tesla Powerwall power a home?
With an impressive 13.5kWh of usable electricity and 5kW of continuous and 7kW peak output capability on the integrated inverter, the Tesla Powerwall can certainly provide enough electricity to power most homes.
Of course, it helps to be eco-conscious with your electricity usage, and most homes in the United States use roughly between 20–30kWh hours per day. With careful usage, gas cookers, and geysers, and LED lighting, most homes can get their daily usage down to around 5-10kWh per day.
It also depends on the area where you live, though. The amount of sun you get per day in your particular location will dictate how quickly your Tesla Powerwall can recharge.
How long will a Tesla Powerwall last?
In terms of warranty, the Tesla Powerwall is guaranteed for 10 years at 70% capacity, meaning if the Powerwall losses 30% or more of its capacity within 10 years, Tesla will replace or repair it.
In terms of power, the Tesla Powerwall II has 13.5kWh of usable electricity. If, in the unlikely case that your home is using 13.5kWh of electricity per day, the battery in the Powerwall will last you day, or slightly more if it's being charged by a solar array.
If we take the average electricity use per home in the US — 20kWh per day — a Powerwall will last roughly less than a day, or with less than average usage of 4kWh per day, 3–4 days.
How many solar panels does it take to charge a Tesla Powerwall?
Of course, the above estimates are not taking into account the Powerwall being charged either by mains or a solar array. The minimum setup offered by Tesla is ten 425-watt panels charging a Powerwall, roughly 4.25 kWh of charging power.
In ideal conditions, this solar array would charge your Powerwall in a day, giving you 13.5kWH of usable electricity per day. This also depends on how much sunshine you get in your location.
Can you get Tesla solar without Powerwall?
Unfortunately, no, you cannot. As of 2021, Tesla no longer sells its Powerwall, inverter, or solar panels separately, and you must purchase a complete system if you want any of these components in your home. The same goes for "Tesla's Solar Roof" — it is all integrated into one system.
That being said, Tesla does not manufacture their own solar panel cells — Tesla's panels are made with cells from a company called Hanwha Q. Many solar installers around the country install panels with these cells, and so you could install solar panels that are almost identical to Tesla's.
How many Tesla Powerwalls can you connect?
According to Tesla, you can install up to 10 Powerwalls at a time in a system, with a combination of Powerwall+, Powerwall II, or standard Powerwalls.
Powerwalls can be mounted on the wall and connected side by side, or alternatively, or stacked up to 3 units deep per stack on the floor.
Can you go off-grid with Tesla Powerwall 2?
With 13.5kWh of usable electricity, you can most certainly go completely off-grid with a Tesla Powerwall. Now that Tesla only offers the Powerwall as a complete unit, you'll also be getting ten 425 solar panels plus a 5kW continuous and 7kW peak power inverter, which should be ample to provide for the needs of most homes.
Again, it's best to work out your exact energy needs to make sure a Powerwall alone will give you enough usable electricity. If you use gas for cooking, LED lighting, and solar or gas to heat your water, 13.5kWh should be plenty for most households.
Tesla Powerwall Battery Review
How many Powerwalls does it take to back up the whole house?
The answer to this question depends entirely on your electricity requirements. The average home in the United States uses roughly 20–30 kWh per day. If we go by this average, you'd need two or three Powerwalls to be able to replicate the electricity needs for your home.
If you get a lot of sun in your area and reduce your electricity usage to around 10kWh per day, one Powerwall should be enough.
Again, reducing your electricity requirements by using gas and LED lighting would significantly reduce your overall electricity needs.
Are Tesla solar batteries worth it?
With the comparatively low price, lithium-ion technology, and massive storage capability, the Tesla solar wall is certainly a great investment.
That said, Tesla requires you to invest in their entire system — Powerwall, solar panels, and inverter — which is a huge upfront outlay.
Still, in terms of dollar per watt, Tesla is not only one of the highest quality solar systems, but also one of the most affordable systems on the market today, and certainly worth every penny.
Are Tesla solar batteries good?
The Tesla Powerwall is made using a lithium-ion battery, one of the most efficient and long-lasting battery types on the market. Lithium-ion batteries can charge far quicker than lead-acid batteries, accept a higher rate of charge current, and have a far longer lifespan.
They also do not need to be stored in a ventilated area and produce the same rate of current throughout the discharge cycle, whereas most lead-acid batteries have a discharge level of around 50%–60%.
How long do Tesla solar panel batteries last?
If we take into consideration the above-average electricity use of 30kWh per day in the average US home, a single Powerwall should last roughly 12 hours.
This is also assuming you are using Tesla's solar array, and have a good amount of sun hitting your panels(4–6 hours per day). A fully charged Powerwall in a home using 30kWh would last only a few hours without panel input.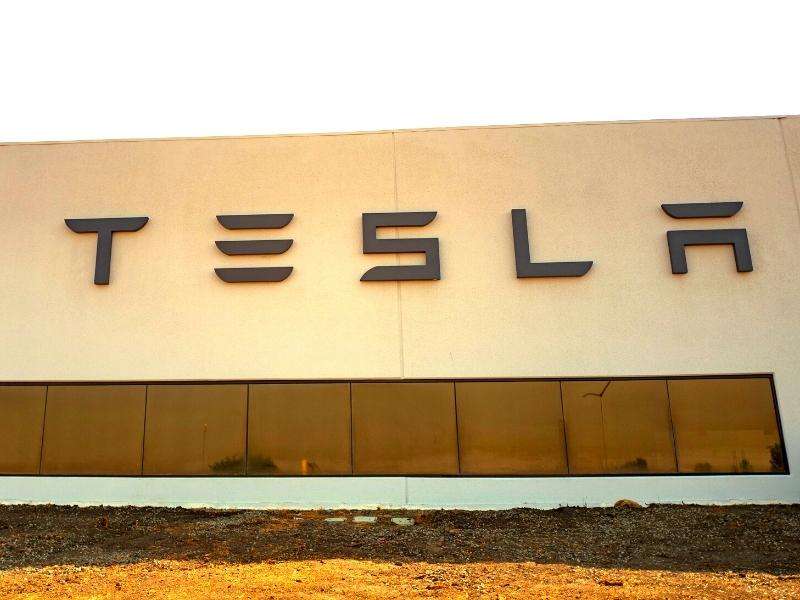 Tesla Powerwall Common FAQ
How big is a Tesla Powerwall?
The Tesla Powerwall 1 measured 51.3 × 34 × 7.2 inches, and was released in 2015 and discontinued the next year, replaced by the Powerwall II. It had a 6.4kWh capacity.
The Powerwall II, released in October 2016, measures 45.3 × 29.6 × 5.75 inches and has a 13.kWh capacity, more than double its predecessor. The Powerwall + has the same capacity but with an integrated inverter.
Can a Tesla Powerwall be installed outside?
Technically, if it's safe from harsh sun and rain, you can install a Powerwall outdoors. The Powerwall is waterproof and has an integrated temperature control system to regulate the battery temperature, so it can be installed outside.
However, with environmental fluctuations and the associated danger to cables and the Powerwall itself, it's recommended to install your Powerwall inside where it'll be safer.
Will there be a Tesla Powerwall 3?
Yes! Tesla has plans to release its Powerwall 3 in the spring of 2022. The Powerwall 3 will have improved efficiency, more storage capacity, and lower cost.
If you're looking at buying a Powerwall II, it may be a good idea to wait for the upgraded version.
Tesla has stated it will be removing cobalt from its new Powerwall batteries, resulting not only in a more affordable product but making them more environmentally friendly too.
Can you use Tesla Powerwall without solar?
Yes! While it's highly recommended to use the Powerwall with a solar array — and the Powerwall is now only available as a part of the integrated Tesla solar system — you can use the Powerwall as a mains back up too.
The Powerwall can charge from grid power only to provide you with power during power outages.
Can Tesla Powerwall run a well pump?
This depends on the energy draw of your well pump and how often you're using it, but most well pumps only draw around 700 watts.
That said, well pumps use a lot of energy at startup, so you can multiply that by three to get a good rough estimate. Even if you use your well pump for 3–4 hours, every day, a Powerwall will run it without any issues.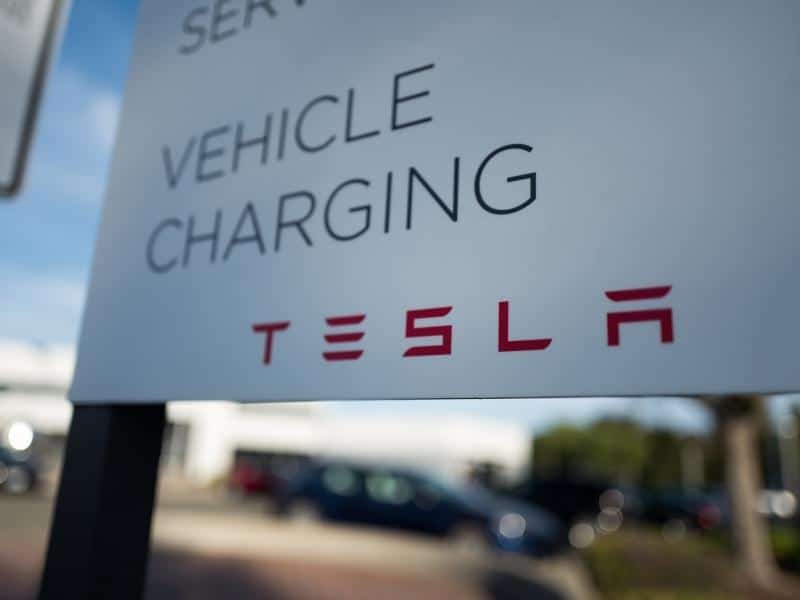 Tesla Powerwall Costs Reviewed
How much does a Tesla Powerwall cost?
A Tesla Powerwall and supporting hardware previously cost around $8,000 before installation. Of course, Tesla recently announced that they will no longer be selling these components separately, so you'll need to purchase a full Tesla system if you want a Powerwall.
That said, Tesla solar systems qualify for the 26% federal solar tax credit, and installing a Tesla solar system will cost you anywhere from $8,500 to $35,000 or more, depending on the system you choose.
In general, Tesla solar systems, including the panels, cost roughly $2.01 per watt, which is far cheaper than most other solar options in the United States.
Tesla currently offers four standardized solar systems that all include Powerwalls:
4.25 kW at around $8,500
8.50 kW at around $17,00
12.75 kW at around $25,000
17.00 kW at around $34,000
Is the Tesla Powerwall worth it?
Since Tesla solar is so much cheaper than most other solar systems on the market, and since all of the components in the system are of such high quality, the Tesla Powerwall is most certainly worth the cost.
While the initial outlay may seem like a lot, the installation is free, and Tesla offers a "solar loan" option too:
For the small, 4.25 kW system, you can expect a monthly payment of around $80, and around $300 a month for the biggest available system. Tesla's solar loan has a 10-year repayment term and 2.99% APR (annual percentage rate.)
You'll need to outlay around 10% as a down payment, after which the monthly cost will depend on your system size.
Tesla Powerwall Ordering
Can you get a Tesla Powerwall in Canada, the UK, and Australia?
Unfortunately, Tesla Solar is not currently available outside of the US, although many countries had the Powerwall available before it became exclusive to a Tesla solar set up so if you live in one of these countries there still may be some available to purchase.
That said, Tesla's CEO, Elon Musk, has stated he has plans to make the solar roof available in other parts of the world, but nothing has materialized as of writing.
How long does it take to get a Tesla Powerwall?
As of April 2021, Tesla no longer sells a Powerwall without solar panels or a solar roof and does not sell solar panels or solar roofing without a Powerwall. You'll need to purchase an entire Tesla solar system to get a Powerwall in your home.
Depending on the area you live in and the demand at the time, the wait for your solar installation could be as little as a month — if you're lucky — but it typically takes as long as 6-months for most customers to receive their orders and for Tesla to begin the installation.
Unfortunately, due to high demand, Tesla does have a reputation for long installation waiting times.
Does Tesla deliver the Powerwall?
Yes! The price of a solar installation from Tesla includes installation. Once you have settled on a date with Tesla's installers, the team will bring all the components and install them for you at no extra charge.
However, if there is any alteration or additional construction needed on your roof, there will be extra costs involved.
Conclusion
The Tesla Powerwall is a great addition to any solar setup, but unfortunately, must be purchased as part of a package deal from Tesla that includes solar panels and inverter. While the initial outlay is certainly a lot,
Tesla offers a solar loan and lease option on their solar systems, so there is the opportunity for everyone to have Tesla solar in their home.
We hope we've shed some light on installing a Tesla Powerwall in your home and made it easier to choose whether the Tesla Powerwall is the right choice for your solar setup!