There is almost no more recognizable name in solar power than Tesla, even though the company has only been around for a relatively short few years. Besides Tesla's incredible electric vehicles — the product Elon Musk, the founder and CEO of Tesla, is most known for — the company makes some of the most innovative solar products on the market too.
One of the most unique products in their line-up is the Solar Roof, a product which although has garnered some mixed reviews, is a unique and powerful addition to the world of solar innovation. Are you considering installing a Tesla Solar Roof, and wondering if it's worth the money?
Tesla Solar Roof is certainly a unique addition sure to increase the value of your house, save you on electricity costs, and make your home "greener" overall.
In this article, we'll be covering the following:
Tesla Solar Roof efficiency, cost, and value
Tesla Solar Roof materials
Ordering and installing Tesla Solar Roof
And much more!
If you're considering installing a Tesla Solar Roof and want to find out more, you've come to the right place. Read on below for our in-depth Tesla Solar Roof review!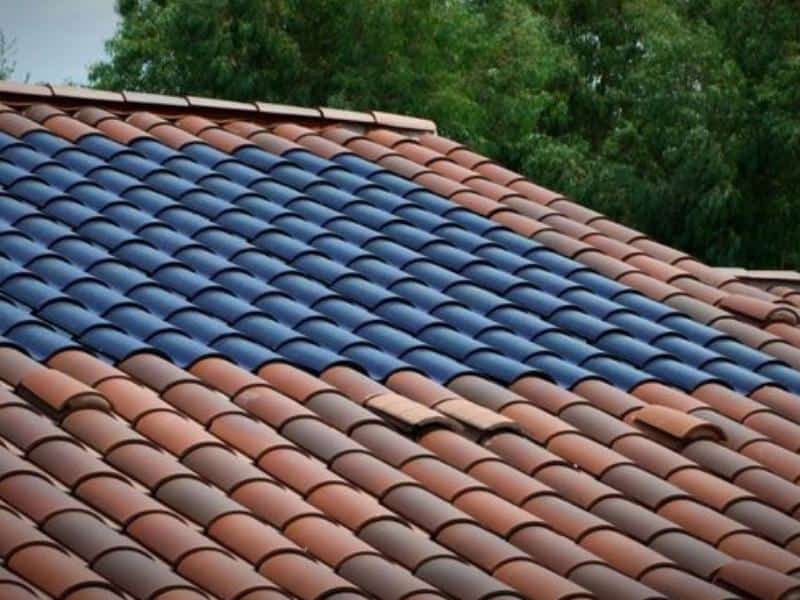 What is Tesla Solar Roof?
The Tesla Solar Roof is a novel solar solution that uses solar tiles to replace the usual shingles or tiles on your roof, effectively tuning your entire roof in a giant solar array. The concept uses glass panels to replace existing tiles and provide the same protection as a normal roof, but generate solar power at the same time.
When you install Tesla solar Roof, you get a mixture of inactive glass tiles and solar tiles, depending on the layout and complexity of your roof.
Are Tesla Solar Roofs good?
Tesla Solar Roof was originally launched back in 2016 and had a somewhat difficult rollout plagued by installation issues. This was largely due to the company underestimating the complexity and varying styles of roofing, causing unexpected delays and additional costs.
Roofs in some homes were unable to hold the solar tiles due to structural weaknesses, and Solar Roof has undergone multiple revisions since its official launch.
That said, the company has promised to make installation far smoother in the future, and there is still significant demand in the United States for Solar roofs with long waiting lists around the US.
How good are Tesla solar tiles?
Tesla solar tiles have a 25-year weatherization warranty and class 3 hail rating, plus a wind rating up to 166mph. In terms of power generation, Tesla solar tiles are highly efficient and capable of generating a lot of power as they cover your entire roof. In general, depending on your unique roof structure, Tesla Solar Tiles cost roughly $1,80 per watt.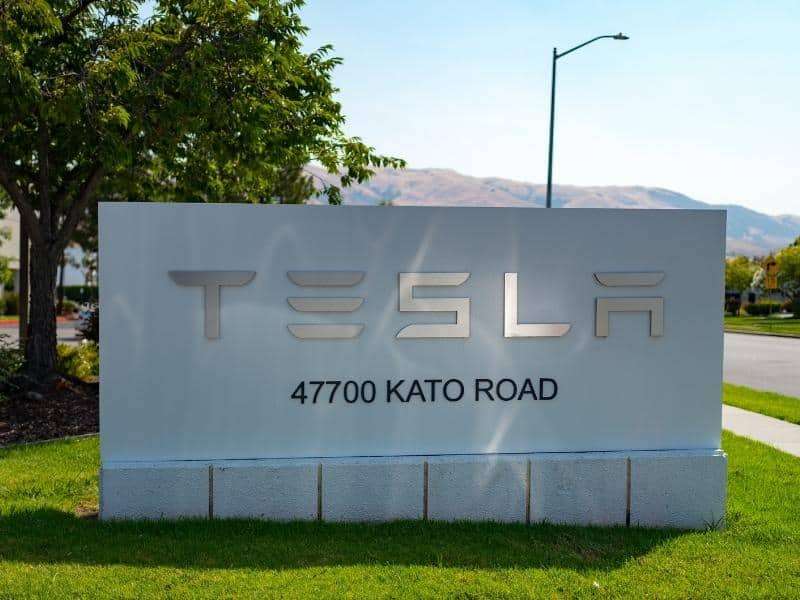 TESLA SOLAR ROOF POWER
How much power does Tesla Solar Roof produce?
When you apply to install Tesla Solar Roof, contractors will come and assess your roof and power needs and install the tiles accordingly. Tesla uses a combination of active solar tiles and glass "decoy" tiles to keep the aesthetic consistent. Your home will receive as many active tiles as your power demands require, and the rest of the roof will be filled with decoy tiles.
Each Tesla solar shingle or tile produces roughly 70 watts of power, so you'd need around 5 tiles to produce the same output as a standard 300-watt solar panel.
Can a Tesla solar roof power a house?
In most cases, solar tiles should cover the majority of your power needs, but this depends both on the size of your roof and the amount of power you require daily. While the solar electricity your roof will generate will depend entirely on the size of your roof, for most medium-sized homes, you can easily generate around 10kW of power with solar tiles.
It's difficult to put into exact numbers, but solar tiles will generally produce around 8–12kW of power per 2,000 square feet of roofing.
How efficient is Tesla solar roof?
Although efficiency depends on several different factors, Tesla solar roof is slightly less efficient than regular solar panels. While most solar panels have an efficiency rating of roughly 18%, Tesla Solar Roof has about 10% efficiency depending on installation. Still, if you're getting all the electricity you require from your roof, does efficiency matter very much?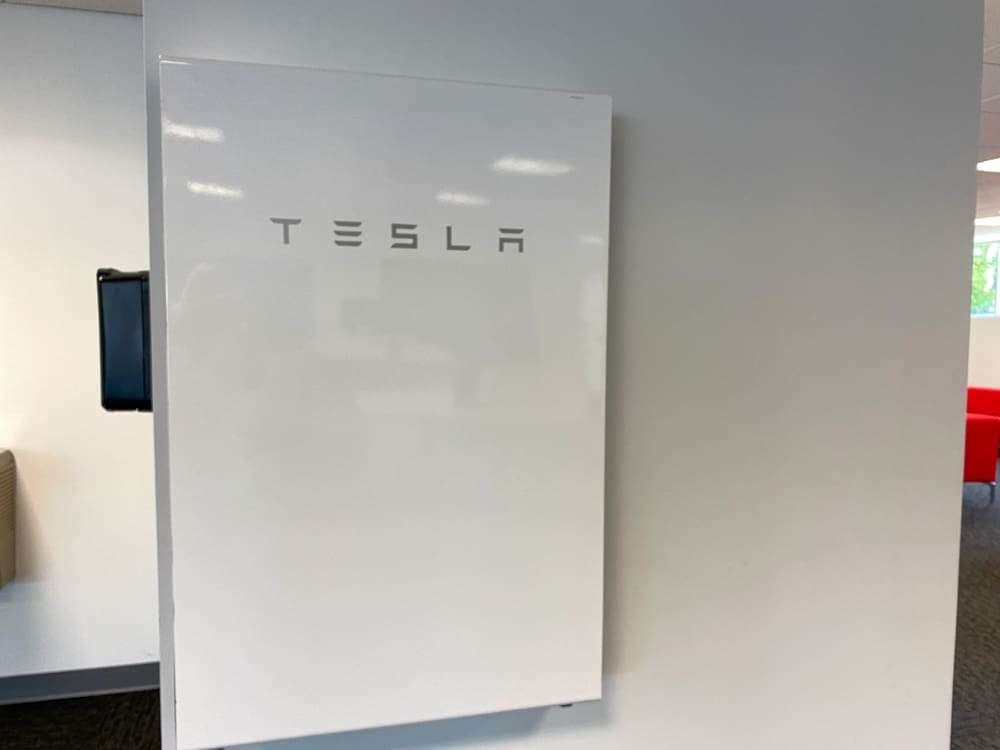 TESLA SOLAR ROOF MATERIALS
Does Tesla Solar Roof come in different colors?
Tesla Solar Roof not only works fantastically, but it looks great too. The tiles are normally available in blue, dark blue, and black — the natural colors of solar cells. But in recent patent applications,
Tesla has implemented a textured glass layer that allows the tiles to be colored without reducing efficiency. While nothing has been released yet, this is an exciting development that may make Solar Roof available in a variety of different colors.
Can you walk on Tesla Solar Roof?
Technically, you can walk on Tesla Solar Roof — it is certainly strong enough — but that doesn't mean you should. The tiles are made from tough tempered glass that is actually stronger than traditional tiles and can easily hold up your weight.
While these tiles are strong, they are very slippery when wet, and a harness should always be used when walking on the roof.
What are Tesla Solar Roof tiles made of?
Tesla Solar Roof is made from a mixture of durable, tempered glass solar tiles, glass roofing tiles, and architectural-grade steel tiles.
Tesla claims that these tiles are 3 times stronger than normal roof tiles, backed by standards tests conducted by ANSI(hail), ASTM(wind), and UL(fire resistance).
Are Tesla Solar Roofs fire resistant?
Tesla Solar Roof is certified with a top UL fire-resistance rating, and so is certainly fire-resistant and arguably safer than traditional roof tiles.
How long do Tesla Solar Roofs last?
Tesla Solar Roofs come with a 25-year warranty, although are somewhat more durable than solar panels and will likely last far longer than 25 years.
Since they are relatively new on the market, this has yet to be seen, but you could expect them to last up to 35 years if well cared for.
TESLA SOLAR ROOF COSTS
How much is a Tesla Solar Roof?
Again, this depends on the size and complexity of the roof you want to install the Tesla Solar roof onto, but according to Tesla, you can expect to pay roughly $1,80 per watt.
Unfortunately, Tesla is somewhat vague on what they deem a simple or complex roof, and this will determine how many active and inactive tiles and the cost of installation of your roof.
The actual total cost will depend not only on the size and complexity of your roof, but also the age of your roof, the power demands of your home, and any upgrades you may require.
A general ballpark figure for a 2,000 square meter roof will cost you about $50,000.
Are Tesla Solar Roofs worth it?
Regular solar panels can produce more electricity for less cost, and so are a far less expensive way to generate solar power. If you like the solar roof aesthetic and don't want solar panels on the roof of your home, this is the only good reason to go with Solar Roof over traditional solar panel arrays.
That said, if you are building a new home or need to replace your roof anyway, Solar Roof is a great option, plus you have the reputation of an incredible company and won't need to worry about power for 25+ years.
Is Tesla Roof a good investment?
Adding Solar Roof to your home will increase its value by up to 11%, making it a great investment, plus, you're generating your own electricity and thus saving on electrical bills.
Solar Roof tiles are also incredibly durable, and may even last longer than traditional roof tiles, making them an excellent investment. That said, solar panels also increase the value of your home, and so are also a great home investment.
Does Tesla's solar price include installation?
Yes, the final price you get quoted by Tesla contractors includes the installation of a Solar Roof on your house. However, there may be additional construction required for installation, which Tesla will add to the initial quotation.
How much money do you save with a Tesla roof?
This depends on your power consumption and the size of your roof, but Tesla estimates that Solar Roof will give your annual savings of roughly $2,354. This would give you a total electricity bill saving of just over $70,000 over the 30-year lifetime period of the roof.
Does a Tesla solar roof pay for itself?
According to Tesla, the Solar Roof can provide power for up to 30 years. This would save you not only around $70,000 in electricity bills, but the tiles will likely last longer than traditional tiles too, saving you even more money.
Over the 30-year lifetime period of the tiles, Tesla Solar Roof will certainly pay for itself and more.
Do solar panels increase home value?
Yes! According to market research, solar installations increase home value by 3-4% depending on the size of the installation. This depends on your location, though, as the increase of value can vary widely depending on location, even where the same setup is installed.
In general, solar panels increase home value by $6,000 per kilowatt installed.
How much is a Tesla Solar Roof per square foot?
This is a difficult question to answer accurately, although most estimates state that you can expect to pay around $15 per square foot, depending on the age and complexity of your roof.
How much do solar panels cost for a 1500 square foot house?
Depending on the size of the system you choose to install, and the quality of the components, you can expect you pay anywhere between $10,000 and $25,000 to cover a 1,500 square foot house with solar panels. On average, you're looking at roughly $18,000 for a 5 or 6kW system.
TESLA SOLAR ROOF ORDERING
Is Tesla Solar Roof ready?
At the time of writing, Tesla is accepting orders for solar installation in 24 locations throughout the United States: Arizona, California, Colorado, Connecticut, Delaware, the District of Columbia, Florida, Hawaii, Illinois, Maryland, Massachusets, Nevada, New Hampshire, New Jersey, New Mexico, New York, Oregon, Pennsylvania, Rhode Island, Texas, Utah, Vermont, Virginia, and Washington.
The Tesla Solar Roof, however, is available in all 50 states except for Minnesota.
How long is the wait for Tesla Solar Roof?
According to Tesla, you can expect to wait anywhere from 30 days to 6 months for Solar Roof installation, although some customers have waited more than a year.
Depending on the complexity of your roof, the installation should take around 7–14 days to complete, more with weather delays.
Can you get Tesla solar panels in Canada, the UK, and Australia?
Unfortunately, Tesla Solar — Solar Roof and Tesla's solar array and Powerbank — is not currently available outside of the US, although many countries had and may still have stock of the Powerwall available before it became exclusive to a Tesla solar setup.
That being said, Tesla's CEO, Elon Musk, stated in early 2020 that he has plans to make Solar Roof available in other parts of the world, but this is yet to happen as of the time of writing.
How many Tesla Solar Roofs have been installed?
Tesla Solar Roof got off to a very slow start, with only less than 100 installed in the first few years of production. To date, Tesla claims to have installed over 400,000 solar roofs and was at one stage installing 200 a week, despite producing enough tiles for over 1,000 per week.
So far, Tesla has installed over 3.6GW of power through Solar Roof, the equivalent of 10 million traditional solar panels.
Conclusion
Well, there you have it! Everything you need to know about installing Tesla Solar Roof in(on?) your home. While the Tesla Solar roof is certainly more expensive than traditional solar when it comes to electricity production vs cost, it looks great, adds value to your home, and will provide you with clean, free power for 30 years or more.
Let's hope that Tesla fixes the initial teething issues that plagued the initial iterations of Solar Roof, and that more and more begin being installed across the US and the world in the near future.