Renewable energy sources are vital to creating a sustainably protected planet for our current and future generations. And how we install these resources must also be thoroughly researched to ensure they last a long time.
Companies like Vision Solar strive towards excellent street lighting services to help improve the sustainable footprints of entire communities and residential areas.
They provide the service, and we can enjoy more sustainable earth. It's a done deal. Street lighting is constantly lit during the darkest hours of the day and doesn't even get us started on shopping centers. We use up so much electricity and energy that it's time we found ways to maintain our carbon footprint and support the earth rather than draining it. 
There are limitless companies and brands that have missions towards creating a fully renewable energy sources world and we are pleased to inform you that they source the lighting for street lamps, shopping centers, schools, leisure clubs, industrial parks, and residential developments.
Could you imagine a world where all our centers, schools, and street lighting is sourced from entirely earth-friendly solar energy? It would be fantastic, and Vision Solar is striving to make this dream a soon-to-be reality. 
We're living in a world where more and more people are looking to be more zero waste and sustainable and an increasing number of industries are working towards their sustainability goals to be more green. The fashion industry is finding more ways to reuse, recycle, and re-purpose.
The food industry and restaurant chains are increasingly donating and offering up extra food to people who need it out of hours when the food is otherwise going out of date. So, solar energy resources are the next big thing and every industry can benefit from investing in solar-powered energy for their services.
Solar power and energy is the most efficient way to maintain our planet's already drained and stretched resources because it relies entirely on on the sun and lighting to provide energy to homes and businesses across the globe.
The sun is our one true source of renewable energy as it is constantly surrounding us right? So, why shouldn't we strive towards creating a planet that is entirely sourced by our sun!
The more companies and sectors that start investing in solar panels, the better the outcome and we can enjoy the planet's energy knowing that our carbon footprints are being kept to a minimum. 
When Vision Solar Founded
Vision Solar was founded in 2015 and they are a leading company for providing green energy solutions for external lighting. They have offered the highest quality of solar lighting solutions that have been specially designed for streets, residential areas, schools, leisure clubs, and shopping centers across a wide expanse of areas.
They specialize in off-grid lighting systems, using the latest in efficient patented Solar Wrap technologies with LED Iluminents that are operated by micro-controllers to optimize light distribution.
Not only will a Vision Solar PV panel reduce your overall electricity bill, but it will reduce your individual impact on the environment itself and leave you a happy customer.
By installing an energy-saving renewable energy solar power system, you will be helping to reduce greenhouse gas emissions from power plants in the UK.
Solar Vision Services And Processes
They use your building roof to overall cut costs and go 100% green for a financially supported and sustainable future of living. They provide the best of the best workers to install your solar panels easily and effortlessly and they deliver a fantastic investment return.
Vision Solar specializes in providing schools and public sector buildings with the best top quality solar energy, the solar PV panels help cut running costs and reduce your carbon footprint with easy to install systems that practically pay for themselves with how quickly they payback.
For you, and the planet. Their solar panels and energy also are great for housing associations and they're a great way to reduce energy costs overall in the home. You can go green and future-proof your property!
Commercial Property
If you own your own commercial property and are looking towards finding energy solutions to not only cut your electricity cost and improve return on your investment. Or you're looking for ways to become more environmentally friendly and save the planet! Vision Solar provides the service, you just have to ask for it.
One of Vision Solar's PV solar panels can reduce your overall carbon footprint and cut your overheads, creating effective electricity for you to use on-site as well as earning a return from the generated solar energy used.
Interest-free loans or grants may make the costs for this installment from organizations including the Carbon Trust or other local authorities. Also, returns and payback periods may be easily extended and estimated to enable your accountant to review solar PV panels against other investments opportunities. 
They also explain directly to you how the installation and how the energy-saving solar power works, they can explain how it works in your property and how it generates enough electricity to keep you powered for longer based on your expenses.
Finacial Returns
Many solar PV installations pay for themselves in the long run, generating very attractive financial returns from the investment. They promise to provide you with guidance on the energy savings and income generated from your new installation, however, the actual figures all depend on whether the sun shines or not!
Vision Solar has built its reputation through its customer base and by focusing on this specialist installation area. They are familiar with understanding the dynamics of the key components of any system out there, the roof attachments and solar photovoltaic cells, the power inverters, and smart meters. They understand it all through and through.
They are also extremely familiar with the Governments's Feed-in Tariff which gives homeowners a guaranteed 25 years of index-linked payments for the energy they produce.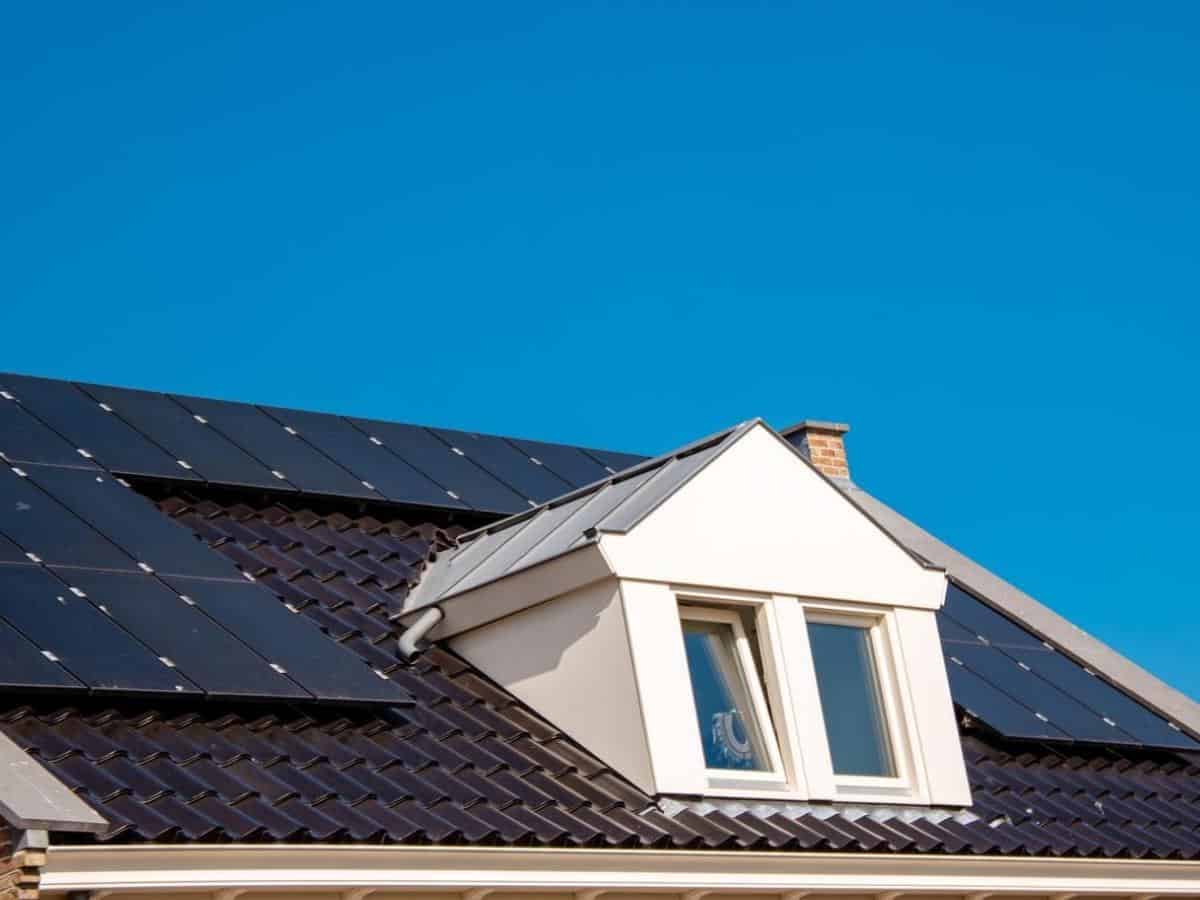 Vision Solar Working With Schools And Public Sectors
Vision Solar has a fantastic understanding of the requirements for public sector buildings such as schools town halls, village halls, colleges, and churches and they have made increasing amounts of installments amongst these sectors in the previous years.
They have top tear advisory people to help advise you on the best options for your company or building, so you can decrease the amount of energy you need to use, and your carbon footprint.
Often these types of buildings have larger roof areas so solar paneling is a fantastic way to generate enough electricity and energy to run them, without draining on the planet's resources and harmful energy resources. These large roof areas are ideal for PV panels and provide high-efficiency electricity.
The company also advises on grants and government support for financing these solar panels and the installation of the work and they will provide a worked estimate of the likely payback period.
Vision Solar Residential Developers
When planning residential areas, Vision Solar maintains careful procedures and construction planning to ensure that the solar PV panels are installed as a part of the design of the building itself.
It's much more effective if the building requirements are met alongside the solar energy resource requirements in the planning process to provide a sustainable and cost-effective system that runs the power through the building.
This ensures that the costs are kept to a minimum and the completion of individual homes for sale is managed well within the timescale provided.
They are also familiar with providing householders with all the necessary information to ensure they can get all the benefits of Government incentives such as the Feed-in Tariff.
Solar Vision Negatives
Whilst the company s a family favorite for installing quality solar panels, they're not perfect by a landslide. Some customers have found that their staff and business management installation teams have been increasingly late to appointments and when they did turn up, the work was not fully to the standard promised by the company.
Now, this is a communication error and is not the case for most clients, however should be taken seriously and into account to improve their overall service to customers. They have also been known to not take into account the full numbers and cost of installations when they communicate with customers.
This results in a lack of trust in the company and when providing an installation service, it's vital to gain trust in customers and clients for the future of the company.
Whether the cost of the service and solar panel energy itself be lower or higher than they specified, this communication error should be fixed to secure the company in the future as customers do not appreciate being tricked or lied to about what they are paying for.
Solar Vision Overview
The great thing about Vision Solar is that they explain every detail as they go about how they are going to install their solar paneling and resources to your home or residential lighting areas. In a way that is reassuring and helps the individual to understand the process fully, rather than listen and not take in the information being said.
It's important to understand what is being upgraded in your area or home, and that's where Vision Solar skyrocket. Overall, solar power companies like Vision Solar are fantastic for sunny areas, the panels soak up the sun's energy to re-purpose it for your own homes and when the sun is out, you'll be getting back your financial income from this investment.
That's why these companies are so successful in hotter climates and countries like many states in America and countries in Europe. Where the sun shines, the money flows too and with Vision Solar panels you can enjoy the investment guilt-free knowing you're doing something to not only power your home in an effective way.
But also reduce your overall expenditure on the planet's resources and energy. Solar panels are taking the world by storm, and your home or residential area, or school could be next!
So, why not start now and invest in the installation of Visual Solar's PV panels that provide the ultimate solar energy to power residential buildings, whilst moving the planets toward a fully sustainable and renewable energy world.