The Wyze camera is a smart home security camera designed to keep you and your family safe. With features like full-color video, weather resistance, cloud, and local storage, it's a versatile camera that can enhance your home security setup.
Is there a monthly fee for using your Wyze camera?
Wyze offers two options. You can use your Wyze camera for free or purchase an optional subscription to unlock more features. Wyze offers three paid subscription plans, Cam Plus Lite, Cam Plus, and Cam Plus Pro.
In the following article, we'll discuss the additional features you can unlock with a paid subscription. Here are some of the questions we'll answer:
How much does a Cam Plus subscription cost?
Is it worth it to get a subscription for your Wyze camera?
What is the difference between the Cam Plus Lite, Cam Plus, and Cam Plus Pro plans?
Which features are available for free?
Read on to learn more about what your Wyze camera can do out of the box and how you can unlock additional features with a paid subscription.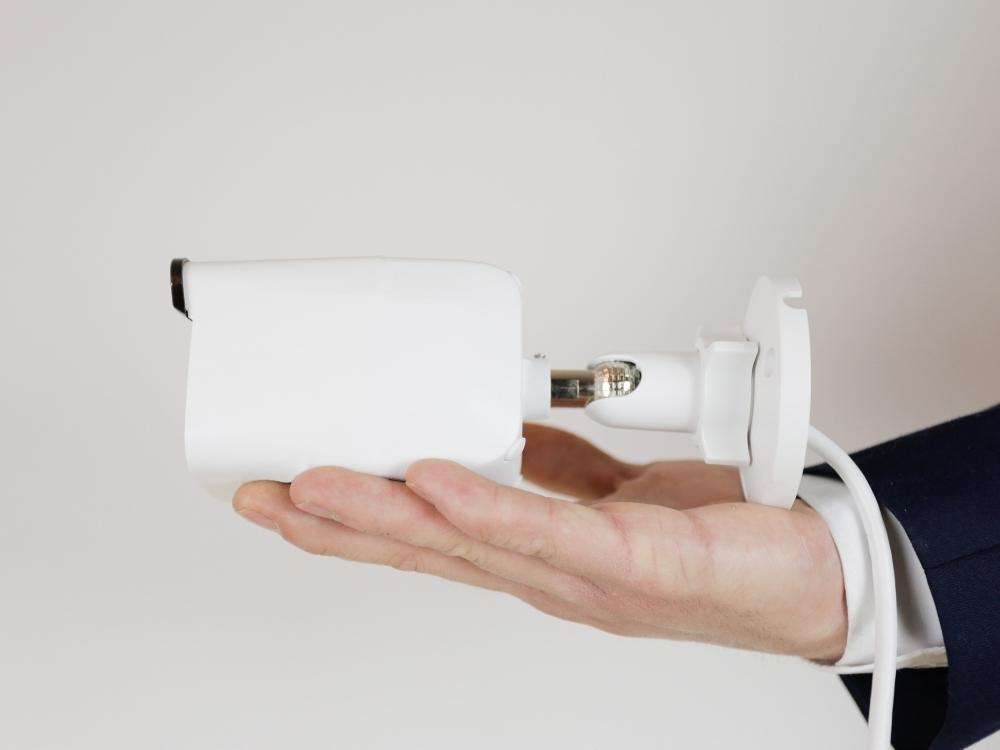 Do You Have to Pay Monthly for a Wyze Camera?
There is no obligation to get a subscription to use your Wyze camera. However, Wyze gives you the possibility to access more features by subscription to a monthly plan.
There are three different tiers available:
With the Cam Lite plan, users get to name their price. Once you create a Wyze account, you'll have access to a tool you can use to indicate what this service is worth to you and subscribe.
If you want a Cam Plus subscription, you'll have to spend $1.99 a month. However, you can save by subscribing annually since a yearly subscription costs $15.
The Cam Pro plan unlocks additional features and costs $3.99 a month. Again, you can save by subscription annually.
Note that these prices reflect what Wyze will bill you per camera. If you're putting together a comprehensive home security system, you'll have to get a subscription for each camera.
Wyze makes it easy to manage your subscription. You'll get access to a dashboard once you create a Wyze account, and you'll be able to add or remove devices, cancel or pause your subscription, or upgrade it at any time.
If you decide to cancel your Wyze subscription, you'll be able to keep using your Wyze camera but won't have access to the same range of features.
Do You Need a Subscription for a Wyze Camera?
You don't need a subscription to use your Wyze camera since this device comes with an impressive range of features available in the free tier.
If you decide against getting a Wyze subscription, you'll still be able to use your camera to record video continuously and upload the footage to a microSD card. You'll be able to access this footage at any time by inserting the microSD card into a computer.
You can also enable the event recording mode. If you select this option, your Wyze camera will start recording when it detects motion or sound. However, it will only record for 12 seconds at a time with a five-minute cooldown period between the events.
You can use the Wyze Camera V3 for indoor or outdoor use thanks to its weather-resistant design. It's a great camera for capturing events in detail because it comes with a sensor that illuminates the camera's surroundings at night.
There is also a built-in siren feature to ward off intruders or wildlife, smooth video playback at 20 FPS, a wide field of view of 130°, motion detection zones, smoke and CO alerts, and more.
See also: Wyze Cam with Solar Panel (Review + Features Guide)
Cam Plus Lite, Cam Plus, and Cam Plus Pro Compared: What Comes with the Different Subscription Tiers?
You'll access more features if you decide to subscribe to one of the plans offered by Wyze. Opting for a paid tier will give you access to AI-powered features that help you get more out of your home security system via personalization features and alerts.
Cam Lite
The Cam Lite tier gives you access to a few additional convenience features, such as cloud storage for video events for up to 14 days. However, Wyze limits the length of the events you can save to 12 seconds.
You can also customize motion-triggered alerts and sound-triggered alerts.
Another reason to get the Cam Lite subscription is the person detection feature. This feature uses AI to detect when a person is within range of the camera, and you'll get an alert to indicate that there is someone on your property.
Cam Plus
The Cam Plus plan introduces more AI-powered features. With this plan, your Wyze camera can detect packages, vehicles, and pets.
You can also skim through your security footage with 2x and 4x event forwarding. Another interesting feature is the ability to save back-to-back recordings so you can document longer events. Wyze removes the 12-second limit for recording events with this plan.
Cam Plus subscribers also have access to the web view feature to check their cameras when they're away from home and don't have access to the Wyze app.
Cam Plus Pro
The Cam Plus Pro plan is worth it if you want an advanced security system. You'll get extras such as the possibility of saving some friendly faces to limit the number of alerts you get. You can also remotely arm or disarm the camera.
The main benefit of this subscription is that you'll get access to a 24/7 professional monitoring service.
If you want to keep your family safe but don't have time to keep an eye on the Wyze app, this service can be a good investment.
Does Wyze Have Free Cloud Storage?
You'll get access to cloud storage if you purchase a paid subscription. However, there is a limit on the length of the videos you can save if you opt for the Lite plan.
You will also get a free trial with the purchase of a new Wyze camera. You'll be able to use cloud storage for free for 14 days.
If you decide not to buy a subscription after the first two weeks, you'll have to switch to using a microSD card to record your security footage.
Does the Wyze App Cost Money?
The app is available for free on the Google and Apple play stores. The Wyze app is a must-have tool because it allows you to check on your camera remotely. The app will also display alerts when your cameras detect motion.
You can access all the free features included with your Wyze camera, but you will get more out of the app if you get a subscription.
Another potential issue of relying on the free features is that the Wyze app will show you a lot of push notifications.
You can filter events and choose to only get notifications for sound or motion-triggered events, but there are more ways of refining your notification settings if you get a paid subscription.
Is a Wyze Cam Subscription Worth It?
Wyze cameras are affordable options, and many households opt for this product to build a security system on a budget. While Wyze cameras can keep you safe for free, there are a few reasons to consider a subscription:
A subscription gives you access to cloud storage, which gives you the possibility of accessing saved footage from anywhere. Plus, you won't have to worry about running out of storage space.
You might get a lot of notifications from your Wyze cameras. It's easier to assign labels and customize alerts with paid features like person detection or other AI-powered features that can detect packages and pets.
However, the cost of a subscription can add up since Wyze bills you per camera. It's important to consider your needs and to ask yourself what you expect from your security system to determine if a Wyze subscription makes sense for you.
Sources: