The Arlo range of remote video security monitoring systems is arguably one of the best systems on the market. Easy to install, set up, and maintain, their cameras communicate via a wireless link to your mobile phone, giving you access to view your house from anywhere.
The Arlo Pro 2 remote camera system does have Activity Zones that can be configured via the mobile app, but this is only available when the camera is connected to a DC power supply and not when running on the battery. A power cable with a waterproof connector is available as an accessory.
Arlo Pro 2 features that are only available when the camera is connected to a DC power supply are:
Continuous Video Recording (CVR) is possible and saved to a data cloud that will require an additional monthly subscription fee.
Look Back buffering is available to review events preceding the motion detection trigger. This pre-motion trigger allows you to record the three seconds before the motion trigger.
Activity Zones is only available when on AC power and allows you to configure as many as three rectangular zones for your Arlo Pro 2 camera to analyze. Only motion detected in these defined zones will trigger the video recording function.
Let's look at some Arlo products and features that will help you decide which Arlo products will work for you and how to set up their features to give you the best functionality and cost.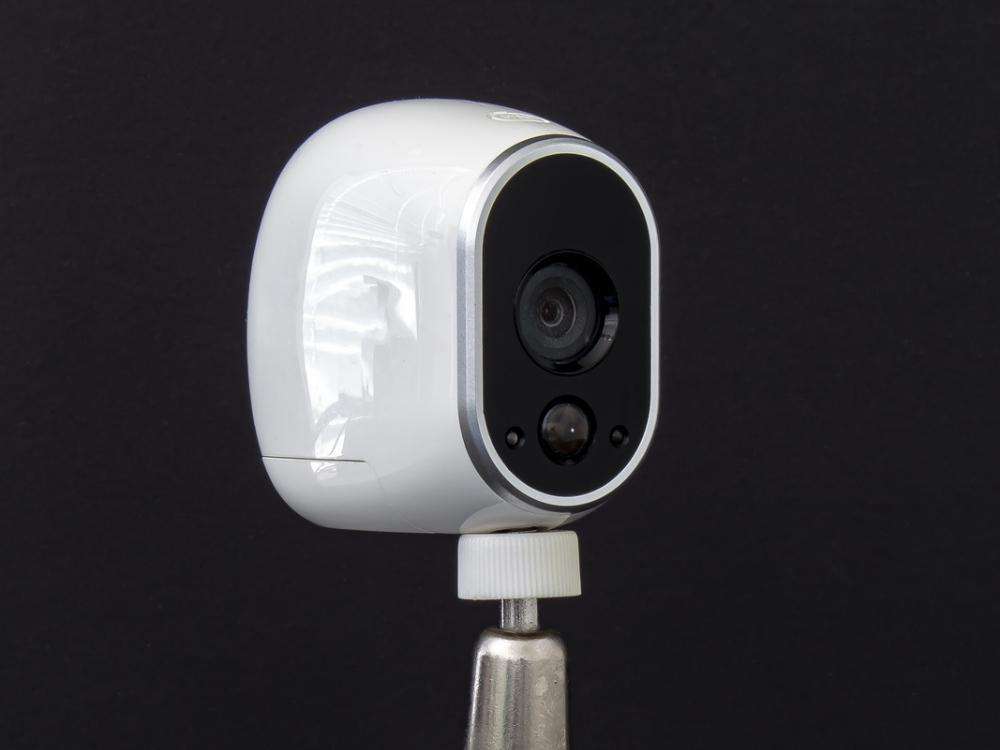 Arlo Camera Systems Offered Applications
Arlo has developed a range of robust, easy-to-install, and use cameras to assist customers in various ways. They offer battery-powered wireless camera systems that interface via Wi-Fi to mobile devices.
They also offer powered camera systems for indoor use linked to continuous video recordings saved to a cloud-based server.
Lastly, they offer mobile video recording cameras that are powered by the 12V power in the vehicle and are linked to the mobile network for video monitoring and event recording.
Arlo's wireless camera systems can be deployed both indoors and outdoors and are battery-powered. The Arlo Ultra, Arlo Pro 2, and Arlo Pro cameras can also be plugged into an AC power supply to enable some additional features.
The Arlo wireless cameras are linked to a base station via a Wi-Fi network. For externally deployed Arlo Ultra, Arlo Pro 2, and Arlo Pro cameras, the Arlo Solar Panel can be deployed to each camera to maintain the battery charge.
To help you decide which Arlo products to buy, you have to define what your application is for and what you want the system to do.
Vehicle monitoring
Home or Office monitoring
Interior monitoring
Exterior monitoring
Interior and exterior monitoring
Powered, wireless or solar-powered
Activity zones activated
Continuous Video Recording
Look Back Buffering
Local Wi-Fi Network available
Mobile service available
Setting Up Arlo Pro 2 Activity Zones
Activity zones are defined areas in the field of vision of the Arlo camera that will be scrutinized for motion by the camera software. When the camera detects motion in one of the defined activity zones created, it will record the event that triggered the movement.
You will need to be subscribed to the Arlo Smart mobile application on your cell phone or tablet. The same mobile application can be used to interface with numerous Arlo cameras:
Ultra-series
Pro series
Essential wire-free series
Essential Video Doorbell series
Go, Wire-Free, Q, Q Plus, Baby
The following Arlo cameras do not interface with Arlo Smart and need to be connected to AC power to use activity zones:
Pro 4
Pro 3 and Pro 3 Floodlight Camera
On your Arlo Pro 2, you can have up to three activity zones defined per camera. Each activity zone can be defined as a four-sided shape or one with eight anchor points defining the shape and size of the zone.
First, to create activity zones, download the Arlo app from Apple iStore or Android Playstore or log into the www.my.arlo.com website. Launch the app or log into the my.arlo.com site.
Click on the setting icon underneath the camera that you wish to set the activity zones up. The settings icon looks like a little gear wheel.
Tap or click on "Activity Zones."
Tap or click the "+" icon in the upper right-hand corner.
To resize the activity zone, drag the zone's corners to achieve the defined zone.
Please tap or click and hold within the activity zone to move it.
To customize the activity zone name, you need to tap or click the "pencil" icon.
Enter the chosen name for the activity zone and tap or click "Done."
Your settings are saved.
You will have to repeat this process for every Arlo Pro 2 camera in your profile.
When your Arlo Pro 2 camera picks up movement in any of the defined activity zones, you will receive an alert on your mobile device.
The Arlo Pro 2 will record the event, and because of the three-second buffering, it will be able to replay the event from three seconds before the trigger movement.
See also: Solar Panel for Arlo (What's Best and Alternatives)
What Is An Activity Zone In An Arlo Pro 2 Camera?
An activity zone is a portion of the entire camera view that you want the camera to analyze for movement. The camera continually observes the defined field of view and will buffer the video stream via the built-in memory.
The Arlo Pro 2 camera software will compare successive screens of the same area and analyze it for any changes in the pixilation. Such changes will indicate that there has been movement detected within the defined window of the camera's view.
When motion is detected within the defined activity zone, the camera will record and send footage of the incident to the mobile app starting three seconds before the movement triggering event.
This functionality is only active when the Arlo Pro 2 is connected to an AC power outlet and not when running under battery power.
SALE
Resources