Introduction to Solar Powered Radios
The best solar powered radio is often cited as the RunningSnail Solar Crank NOAA Weather Radio. It is noted for its wide range of features including AM/FM & NOAA weather alert radio, 2000mAh power bank for smartphone charging, and multiple charging methods including solar power, a hand crank, and USB. It likewise boasts an SOS alarm system with flashing red light for emergencies.
Top Solar Powered Radios Overview
As a solar energy expert with 20 years of experience, I've stumbled upon a wide array of solar-powered radios. Through it all, a few models stood out not only for their performance but also for their sustainability. These include the RunningSnail Emergency Hand Crank radio, the Kaito Solar Weather radio, the Midland Emergency Crank Weather radio, the Sangean Solar Radio, the FosPower Emergency Weather Radio, and the Esky Solar Radio. And today, you'll get a closer look at them.
See also: Solar Powered Products: Top 10 You Should Invest in Today
In-depth Reviews of Top Solar Powered Radios
Kaito Solar Weather Radio
Kaito is a trusted name in the industry. Their Solar Weather Radio KA580 model is notable for its 6-way powered portable emergency radio with a hand crank generator, solar panel, compartment for 3 AA batteries (not included), 5V USB input, 5V AC/DC input with a wall power adapter (sold separately), and a built-in NiMH replaceable and rechargeable battery pack. The pros of this device include its robust and sturdy build and the multiple power options. The main drawback is its somewhat intricate controls which may take some time getting used to.
RunningSnail Emergency Hand Crank Radio
This solar-powered radio doubles as a 2000mAh power bank. Its versatile design encompasses an SOS alarm, LED flashlight, and the fact it can be charged not only via solar power but also through a manual hand crank, Micro USB cable, and 3 AAA batteries. For its price, it certainly houses a powerhouse of features. The downside, however, is that its reception might not be as strong in extremely remote areas.
Midland Emergency Crank Weather Radio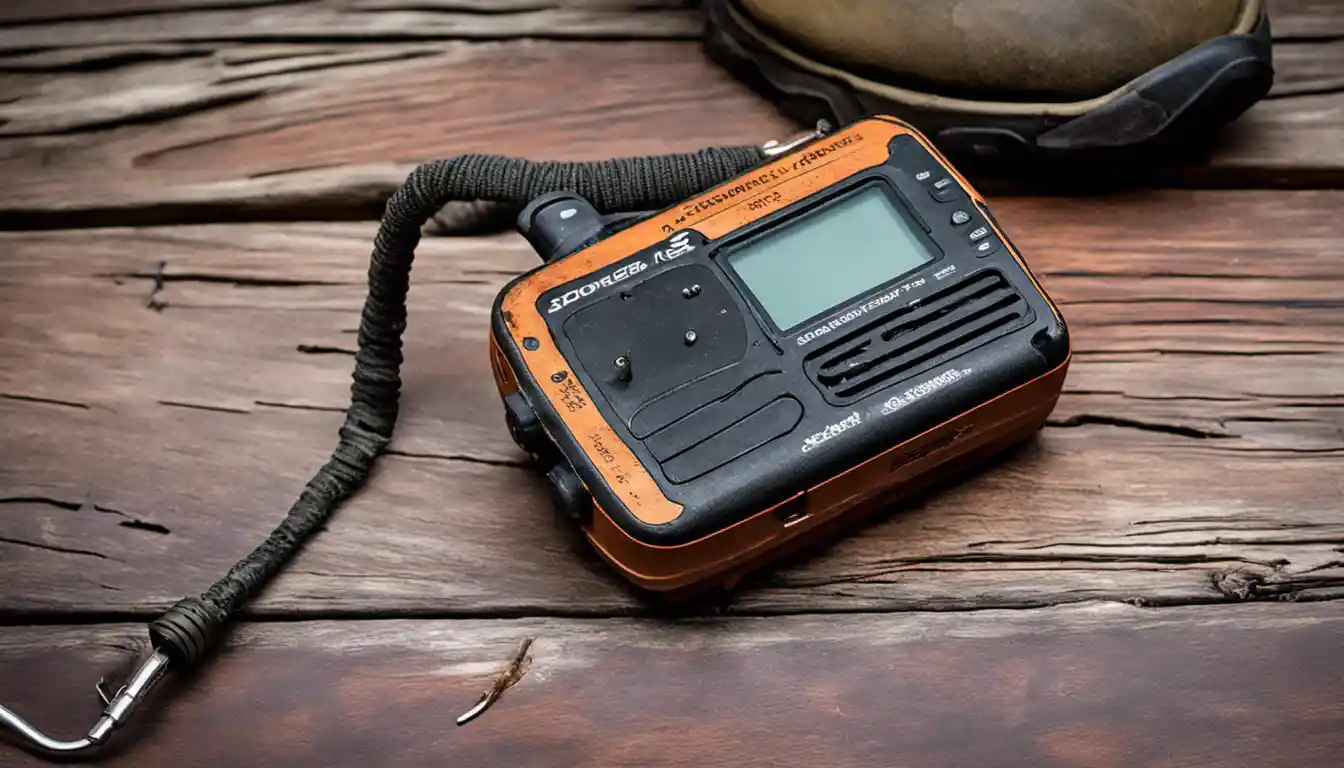 This hand crank radio is a reliable companion in extreme weather conditions. It offers access to NOAA Weather Alert and a built-in flashlight. The functionality of this radio is quite impressive, but the reception can drop in certain areas.
Sangean Solar Radio
If sustainability and sound quality are your top concerns, the Sangean MMR-88 is a strong contender. This AM/FM digital tuning radio boasts a bright backlit digital display, plus an adjustable LED flashlight and red LED SOS flashing beacon for emergencies. The quality of sound is also laudable. The only downside is that its charging time can be slower compared to others.
FosPower Emergency Weather Radio
FosPower's radio is a good pick when looking for a solid, reliable solar-powered radio. It packs other nifty features such as a reading lamp and a 2000mAh power bank for charging gadgets. However, the additional features make this model slightly bulkier than its counterparts.
Esky Solar Radio
The Esky solar radio is compact, affordable, and user-friendly. It's perfect for anyone looking for a basic solar-powered radio without extra bells and whistles.
The Advantages of Solar Radios
Sustainability
The best quality solar powered radio provides entertainment without harming the environment. It uses a renewable energy source, cutting down on non-reusable batteries.
Versatility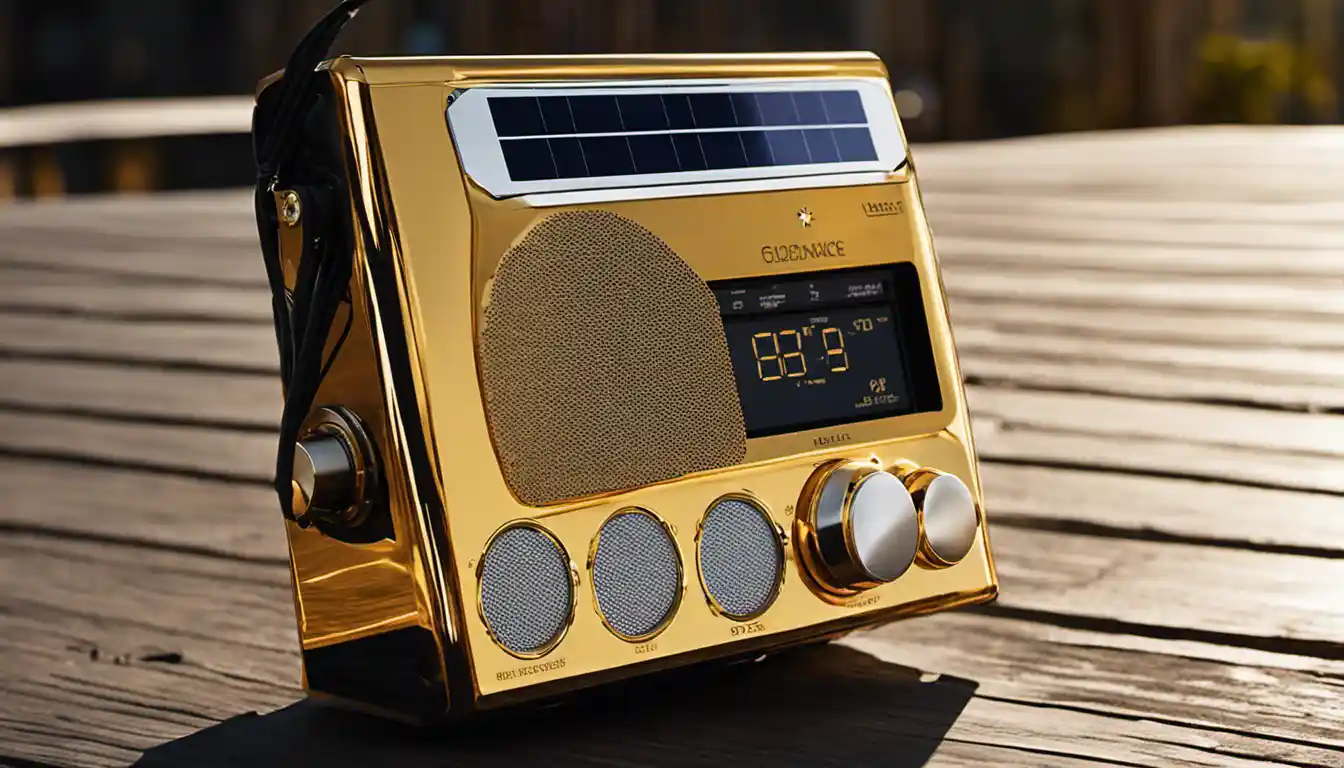 Solar radios are not just for music; they're also handy during power outages or emergencies. Most are designed to be portable, making them suitable for various outdoor activities like camping.
Comprehensive Guide to Choosing a Solar Powered Radio
Understanding Power Sources
The best solar powered radio will offer various power sources including solar energy, batteries, and hand cranking. This way, you can still use it when one power source isn't available.
Importance of a Flashlight Feature
A flashlight is a crucial feature for emergency situations. Opt for a model with a bright and reliable LED flashlight.
Availability of Alerts
For those living in areas prone to extreme weather conditions, a solar powered radio with NOAA weather alert capabilities is a great investment.
Checking the Radio Stations Accessible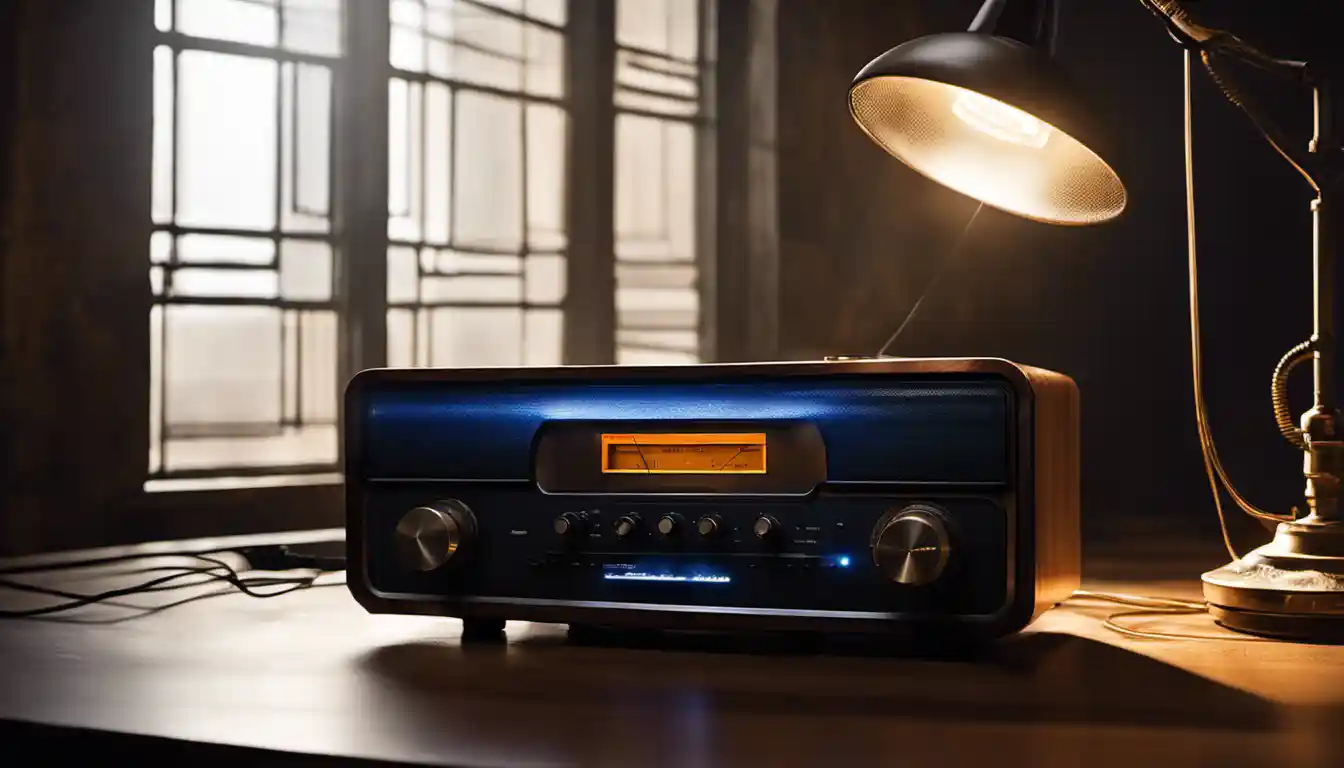 AM/FM coverage is basic, but some models also provide shortwave channels.
Assessing the Working Time
The running time of your solar powered radio on a single charge is also important. Depending on their battery capacity, models can run up to several hours.
Understanding the Basics of Hand Crank Radios
Hand crank radios, as the term implies, use kinetic energy as a power source. This makes them a reliable option during emergencies when other power sources aren't available.
Trusted Brands in the Solar Radio Industry
Quality and reliability are keys when it comes to solar powered radios, and brands like Kaito, Midland, Sangean, FosPower, and RunningSnail are known for offering both.
Features to Consider in an Emergency Solar Radio
Look for an emergency solar radio with multiple power sources, a bright flashlight, and SOS signals. These features can save lives during disasters.
Conclusion
The best solar powered radio is an amazing tool that blends entertainment, information, and emergency preparedness. When choosing one, prioritize functionality, sustainability, and reliability. With the models I've reviewed, I hope you'll find your perfect match.
Remember, solar power isn't just about sustainability – it's about harnessing and using energy wisely. And what better way to start than with your radio?