When it comes to energy and battery power, two names come up time and again. Those are Enerdrive and Renogy, two brands that are in fierce competition with each other.
They are among the most respected brands in the industry. Anyone with either of these power packages or products knows that either of these brands is trusted and reliable in both performance and longevity.
Learn more about these two brands now and discover for yourself why Enerdrive vs Renogy is a powerful comparison to make when it comes to battery charging.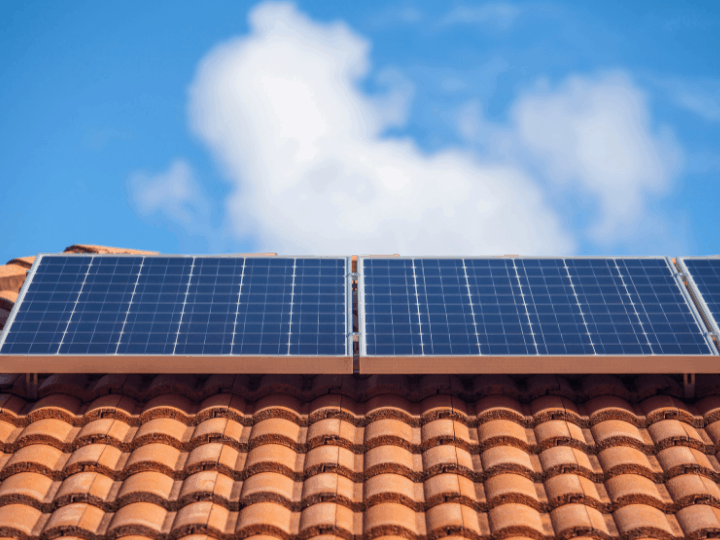 The Brands: Enerdrive vs Renogy
The most common products with each of these brands are the power hubs. Consumers all over the world like to use them for use in recreational vehicles, tool shops, or at home for battery charging and battery power.
Consumers that don't know the difference between Enerdrive vs Renogy won't know these are trusted brands to choose from when it comes to charging stations.
All About Enerdrive
Enerdrive is an Australian company whose parent company is Advance Trident Limited. When they were founded they were largely founded to service the marine industry.
The company was founded by Chris McClellan in 2008 when he was an integral component of a team that handled a management buyout. He took the company and chose to change the direction and name of the company.

At the time, McClellan had a penchant for all things boating, and the company of Enerdrive was focused on that niche for:
• Batteries
• Battery chargers
• Other products that could bring power to the world of the marine activity
Today, Enerdrive manufactures and designs its own lineup of power products. They are considered among the most popular brands for battery chargers in the world of battery chargers today.
They are also used for a number of different markets outside of the marine world. Today, many RVers like to use them in other outdoor activities, from camping to hunting, and more.
Renogy and Energy Independence
Climate change enthusiasts will be consumers that enjoy Renogy and may choose Renogy in the Enerdrive vs Renogy battle.
The name Renogy is derived from combining the two words renewable and energy. Here is a brand that honors that climate change is impacting the global population, and changing the way of the future.
Batteries
And Renogy's customers see that. When it comes to battery parts and accessories,
Renogy works to change the world with batteries that are sustainable, and support energy independence.
Charging batteries is something that has long been one of the first things the layperson saw in everyday life when it comes to recognizing climate change as a thing that was changing the world.
Industries
Renogy has recognized that and is taking industry-leading products for marine life, RVers, and homeowners that want energy-independent battery charging.
To do this, Renogy has expanded its product line up of solar panels in order to help the everyday person feel the impact of minimizing carbon footprints by going off-grid power.
Renogy ensures that not only are their battery components and accessories energy-friendly, but their products are also fully equipped with a support service that offers faster response than usual.
Educational Support
They also offer additional educational support for their customers when it comes to learning how to use products that offer longevity over other battery products.
Renogy is also constantly looking to invest in its research and development mechanisms in order to continue providing the best possible brands to its consumers.
Renogy believes through their product lineup that they can help you change the way we all use energy. Every time you purchase or use a Renogy product,
Growth
Renogy believes that you actively participate in making the world a better place.
They want to have 50 million customers by the end of 2030 that have their products in their homes or do-it-yourself projects.
If you are looking for a battery manufacturer that puts sustainable living at the top of their priority list, Renogy will win the Enerdrive vs Renogy controversy.
What's Unique About Enerdrive & Renogy?
Enerdrive is unique in a number of ways:
• Brand recognition
• Lithium-ion compatibility
• Multiple mobile power solutions
• Sizes scaled for functionality
Renogy has the unique brand recognition of energy independence and climate change management products. Other features unique to Renogy are:
• Custom solar power kits
• Tailored components
Specifications of Enerdrive vs Renogy
Enerdrive and Renogy create battery power management systems.
These are DC chargers that will enable you to take power from one source to another to safely charge auxiliary batteries.
Enerdrive offers products that function as accessories to battery systems including:
• battery chargers
• inverters and chargers
• battery monitors
Enerdrive also provides additional power sources including:
• solar panels
• solar controllers
Renogy offers a very similar lineup of products, that includes:
• batteries
• solar panels
• battery chargers
In the Renogy lineup, there are also mounting brackets and solar charge controllers with LED displays or LCD displays.
If you are in the market for batteries or battery chargers and are battling in between Enerdrive vs Renogy, you may find that the Renogy lineup is slightly larger.
The Renogy lineup offers more battery products than Enerdrive if you are looking for batteries.
Performance & Longevity
When it comes to performance and longevity, both brands are on par with each other. Each brand offers the following:
• Ideal weight and space for components
• Lithium charges quickly
• Exceptional discharge
These are brands that can each take on big loads no matter where you use their products.
What makes Enerdrive and Renogy Special
Many people like the Enerdrive lineup because they are an affordable lineup. They offer both batteries and solar panels as power devices.
Their lineup is versatile with either LCD or LED displays, and charges batteries for extended amounts of time.
Most of their products are lithium compatible, and the charge output is adjustable. You will also find a number of products with temperature sensors to accommodate a wide range of activities and environmental settings.
When you are wondering about the Enerdrive vs Renogy comparison, you will frequently hear that Enerdrive is a reputable brand with many exceptional products.
One place where Renogy may excel is in its extended product lineup. They simply offer more products than Enerdrive does. For Enerdrive fans, that won't matter.
Pros and Cons to Enerdrive vs Renogy
When you are choosing between Enerdrive vs Renogy, the answer will be determined by personal preference. Each brand will have its own set of strengths and its own set of weaknesses.
Additionally, within each brand, you will find similar products that you can compare for strengths and weaknesses.
Enerdrive has a powerful product lineup with a unique brand following. It is this following that frequently sets Enerdrive apart from others.
Enerdrive
It would be difficult to find an Enerdrive review that says the brand is poor quality or performance. There may be some products in the Renogy lineup that offer superior performance to similar products in the Enerdrive brand.
Enerdrive also offers lithium-compatible batteries. Where Renogy excels here is in its larger lineup of solar-powered panels and solar-powered accessories.
Renogy
Where the Renogy brand excels is in its commitment to energy independence. To achieve this, Renogy creates lead-acid batteries that are lithium compatible.
Each of these brands offers products that are easy to install and use. Many will come equipped with Bluetooth capabilities so that you can take them and use them anywhere.
This feature on many of these products makes the products smarter than other manufacturers that are using the same features.
Both brands are also offering a longer life with trickle charge and storage power that makes them excel over other brands. These are batteries that will always be ready.
Alternatives to Enerdrive and Renogy
Victron is a frequent alternative for battery chargers when choosing between Enerdrive & Renogy.
This is a brand that is more suitable for light to medium-duty uses. It also has a product lineup that offers smart options with Bluetooth capabilities and options to detect what kind of batteries are required.
This brand is good for solar panels, variable power sources, and alternators.
Key Reasons for Choosing Enerdrive vs Renogy
When you are in the market for battery or battery components for your RVing, boating, cottage life, or at home, you will be torn when choosing between Enerdrive vs. Renogy.
It may come down to personal preference, or you may find specific products within each brand that you like better than the others.

If climate change is a big deal to you, then Renogy will be your choice. Or, like so many others, you may become a lifelong Enerdrive fan with your first purchase. Either way, you are purchasing smart batteries from either brand.
Sources: