Adventure Kings creates high-quality solar panels, and a 110W panel is an affordable option for users who want adequate power.
The Kings 110W solar panel is a fixed panel design that needs to be permanently installed. You can choose to install it in your recreational vehicle (RV), camper, or even home, depending on your usage.
This panel is, however, designed specifically for installing on vehicles for powering them up. In addition to that, this particular model comes with an aluminum frame. Therefore, it's relatively lightweight, which can make installation easier overall.
On the whole, there are numerous factors that make this particular solar panel worth the money. So, if you're looking to buy one, you should know everything about it so that you can make an informed decision. Therefore, this article will address
Everything you need to know about the Kings 110W solar panel
An alternative in a similar price budget that comes in a complete kit
If you're ready to gain sustainable energy on the go in an affordable package, then learn everything you need to know about the Kings 110W solar panel in this article.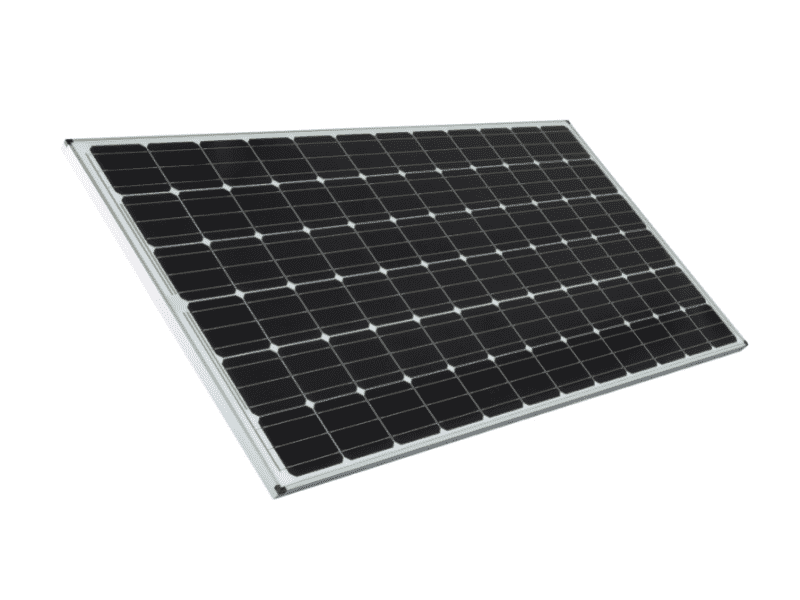 The Kings 110W Solar Panel
Adventure Kings is based in Australia and operates in that country mostly. However, if you live outside of that country, you can get access to them through other third-party sellers.
The 110W model is just one of many that they have for sale. So, here are the features it has and the benefits it offers to users.
Compact Size
One of the unique selling points of this King's solar panel is its compact size. The size is perfect for fitting onto vehicles for sustainable energy. So, you could install it onto your camper, RV, caravan, 4WD, or boat.
See also: 5 Best Solar Panel Companies (Top Panels Compared)
Fixed Permanent Installation
This particular type of solar panel is fixed permanently onto a platform, which can be the roof of your camper, caravan, 4WD, etc.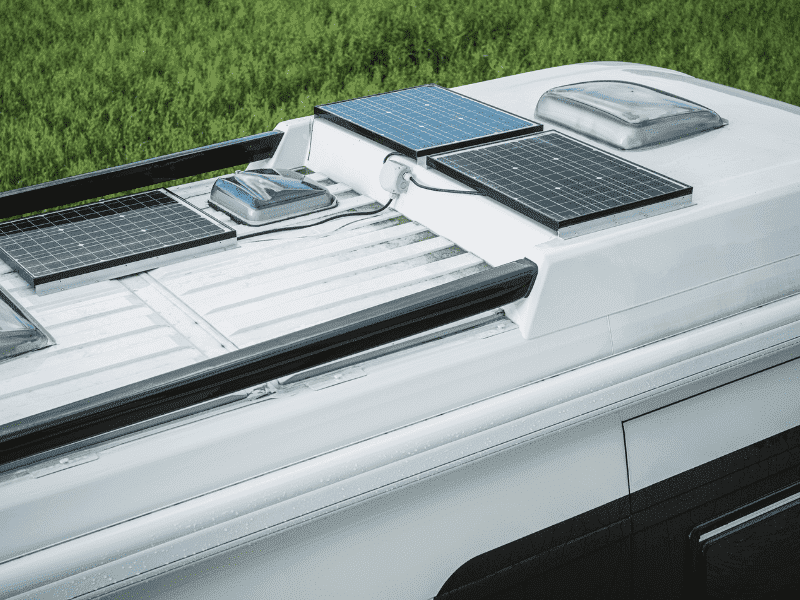 The Advantage of a Permanent Installation Design
The advantage of that is that you will have solar energy while you're traveling. If you've installed a battery, then that will be charging while you're driving during the day.
This feature can be more useful for users who don't plan on stopping along the road much. On the other hand, a portable solar panel design can only be used when you stop and set it up.
This can become cumbersome, and you may not be able to use it much at night if you don't get the chance to stop in the middle of the day to charge power into your battery.
The Disadvantage of a Permanent Installation Design
While this fixed design is definitely a great option, it can become limiting in some ways. For example, you won't be able to use the solar panel except through the camper or other vehicle you've installed it on.
Portable solar panel designs offer full usage wherever you go. In addition to that, this is a fixed solar panel. Therefore, it can be challenging to install on some surfaces.
In that case, a flexible panel may be better suited to you. A flexible panel can bend quite a few degrees, allowing it to sit properly on various surfaces.
So, you should make sure to look up the dimensions of this King's solar panel before you purchase it to determine if it will fit on the surface where you want to install it.
Effective Installation with Aluminum Frames
While this design can make the Kings 110W solar panel rather challenging to install, the aluminum frames can help counteract that.
The aluminum alloy ensures that the frame is lightweight, allowing you to move it around with ease as you install it onto your vehicle or another platform.
This way, you can also make sure that you don't damage it during handling, as heavy panels can fall to the ground if you're not careful.
What's also impressive about the frames is that they are strong, thick, and sturdy. So, you don't have to worry about it not being secure enough for extensive travel.
It Does Not Come with Mounting Brackets
Installation is relatively easy, but you won't be able to manage that if you purchase the solar panel only. The panel does not come with any mounting brackets. So, you will have to purchase them separately.
The good news is that you can buy a package from the official website that includes the mounting brackets for less than $10. If you already had a solar panel installed on your camper, you could check if those mounting brackets would work with this model.
Double-Check the Dimensions of the Solar Panel
Many users have complained that the dimensions that Adventure Kings has published for the solar panel are incorrect. Now, this can be extremely problematic for some users because you need to fit the panel into a limited amount of space.
So, it's best to double-check the dimensions of the panel from other sellers. If you can find a physical store selling it, then measure it for yourself.
The official measurements for this solar panel are as follows:
1005mm x 670mm x 35 mm
Weight: 7.39kg
Better Mileage with the Lightweight Design
The great thing about the panel's lightweight design is that you can get better mileage from your camper when you install the panel onto it. More weight on your camper will cause its engine to work harder to move.
As a result, it will consume more fuel, which can make your traveling or camping vehicle more expensive to use. That is not particularly an issue with a lightweight panel.
It Offers Monocrystalline Solar Cells
This solar panel has monocrystalline solar cells. So, what this means is that the entire panel is created from one piece of silicon.
Moreover, the panel is made from Grade A cells, ensuring high quality on the whole. The advantage that monocrystalline solar cells offer over polycrystalline ones is better efficiency.
So, polycrystalline solar panels are created by pouring and setting multiple silicon crystals together, which can cause some power to be lost during generation.
Therefore, you can expect great efficiency when you use the Kings 110W solar panel, reducing charging time for the battery too.
Good Enough Power in a Small Package
110W is not as much power as you can get for a camper, but it's good enough for powering up your essentials and other items. You can even expect to run a small TV with 110W of power within your camper.
So, it's a good option for a camping trip for a few people. Also, if you need more power, you can always install two solar panels onto the roof of your vehicle.
Make sure to connect them together properly. It also outputs up to 17.6V and 6.25A when running at max power.
The Solar Panel Is Not Ready to Use Right Out the Box
You won't be able to use this solar panel right out of the box because, as mentioned above, it does not come with mounting brackets. So, you'll need to buy those to install them onto a surface.
In addition to that, the panel also doesn't come with PWM or MPPT regulator. You will need to purchase them separately, which is an additional cost that you will have to bear.
An Affordable Option
Despite not including some things in the package, the Kings 110W solar panel is relatively affordable. It's only priced at $99 (Australian), which is great for what you're getting on offer.
An Alternative to the Kings 110W Panel
If you aren't convinced with the Kings 110W panel and want to check other options available, you could consider the WindyNation 100W Polycrystalline Kit
WindyNation 100W Polycrystalline Kit
Unlike the Kings 110W option, this solar panel is a polycrystalline one. However, the great thing about this solar panel is that it comes with an entire kit so that you can set it up right out of the box.
It's a little more expensive than the Kings solar panel, but you don't need to spend additional money on other important components to operate it.
So, it comes with the necessary materials, including the connectors, cables, a charger controller with an LCD display, and mounting brackets.
Monitor the Settings Via the LCD Display
A fantastic feature of this solar panel is that it allows you to adjust the panel's settings via the LCD display. So, you can monitor detailed information, including the system's amp-hours, voltage, and temperature, while using the power generated from this solar system.
Water-Resistant and High-Quality
This solar panel is water-resistant, so you don't have to worry about driving your camper in the rain. Also, if you've installed it on your boat, you won't have to be concerned about it getting damaged due to excessive moisture.
The Power Is Slightly Lower Than the Kings Option
The power is rated at 100W, which is slightly lower than the Kings panel discussed above. In addition to that, it's a polycrystalline design, so its efficiency is not as good as the Kings panel either. However, there is not much of a difference in performance.