In December 2010, the Nissan Leaf was introduced. It is an electric vehicle (EV) that offers zero emissions at a very affordable price.
One of the things that makes it so unique is the solar panel spoiler, and once the battery is fully charged, you can drive the vehicle for a full 84 miles without stopping.
It also gets roughly 126 MPG in the city and 101 MPG on the highway, for a combined MPG of 114.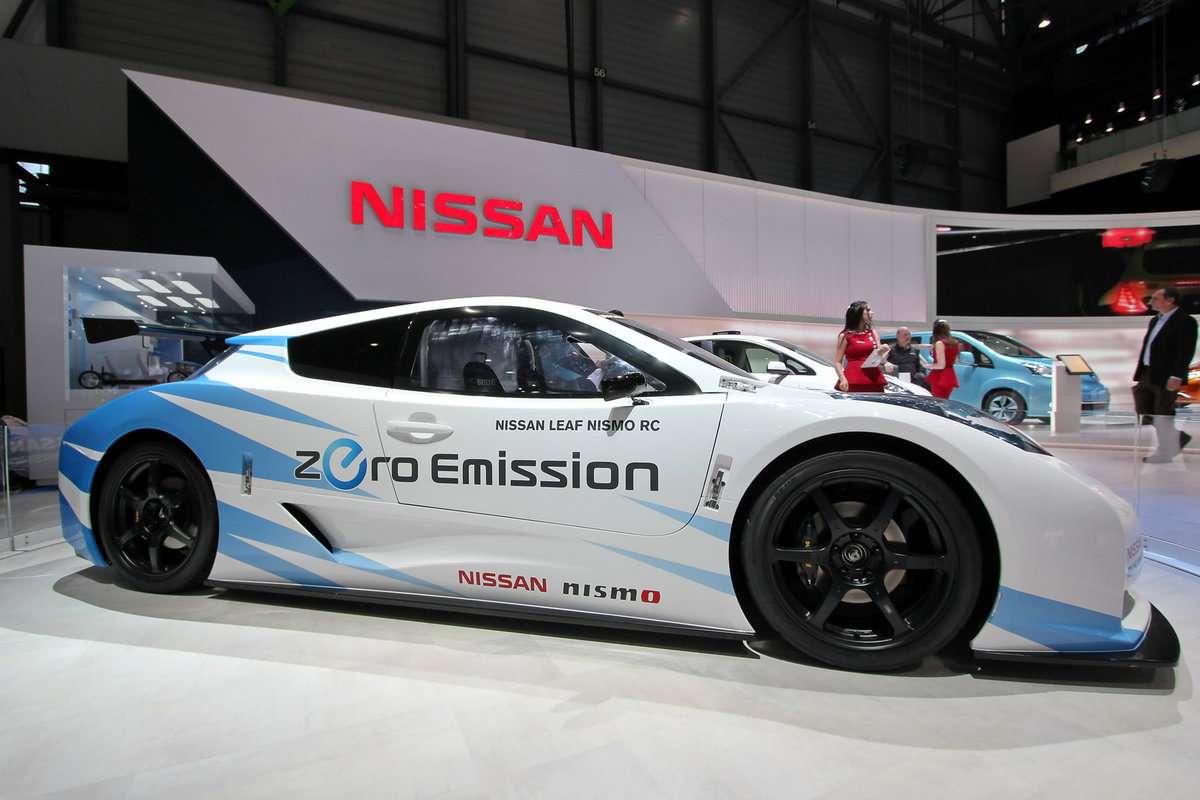 The Nissan Leaf Solar Panel Spoiler
The point of the PVC solar panel on the Nissan Leaf is to top off, or trickle-charge, the 12-volt battery so that the battery has the power it needs to operate.
Naturally, this works mostly when you're in direct sunlight and produces about 5W maximum.
While some people are not impressed with this feature, the point is that a trickle charge is better than no charge at all.
Nissan Leaf Battery for Solar Panels
The battery is housed in the floor for great weight distribution, which in turn makes the vehicle easier to handle and allows a total of five passengers to ride in the car without it being uncomfortable for anyone.
The Leaf's 24kwh lithium-ion battery pack has 48 compact modules of four cells each or a total of 192 cells.
Each thin, compact laminated cell combines to power an 80kw AC synchronous motor.
The motor itself is 107 HP and 187 lb-ft of torque that drives the front wheels through a single-speed reducer.
Nissan Leaf Solar Charger
One of the things you'll love about the Nissan Leaf is the number of charging options it offers. There is a charge port in the front body for the 240-volt charger and portable trickle-charge cable, which is a 110-volt cable.
Standard on all models is the charge port light and lock feature, and it will charge to 80% capacity in just 30 minutes when you utilize a public charging station.
In addition, there is also a photovoltaic solar panel spoiler on the SL models. This solar panel spoiler will charge the 12-volt battery used to power several of the vehicle's accessories.
Both the SL and SV models have a 6.6kw on-board charger that can be fully charged in less than five hours at 240 volts.
You can also get this as an option with the Leaf S, and the latter utilizes a 3.6kw onboard charger. All of the Leaf models have a portable trickle-charge cable because it is standard.
The Nissan Leaf is also less expensive than you might expect, usually in the $30,000 to $35,000 range.
The vehicle also requires six to eight solar panels total, depending on what part of the country you live in.
three ways to charge your Nissan Leaf electric vehicle
Use a fast charger. Obviously, this is the fastest way to charge the vehicle and is sometimes called Level 3 charging. You simply use the charging station's CHAdeMO connector and have the battery charged within minutes instead of hours.
Level 2 charging. This involves finding an EVgo charging station, which can be found in hundreds of major cities all across the United States. They are usually found near commercial buildings, grocery stores, retail stores, and many others.
Level 1 charging. If you purchase a 120-volt charging cable, you can plug the cable into a standard AC outlet. It is convenient because you can charge the vehicle at home, but it is also very slow. In fact, if you go from empty to full, the charging can take several days.
All models of the Nissan Leaf come with a 6.6kw onboard charger, as well as a Quick Charge port that allows you to charge the vehicle quickly.
These are the reasons why owners of the Nissan Leaf have access to three different ways to charge their vehicles.
Once you learn a little more about the three main charging methods, it gets easier to determine which one is right for you. Level 2 charging, for instance, usually takes 8 to 12 hours depending on the type of battery you have.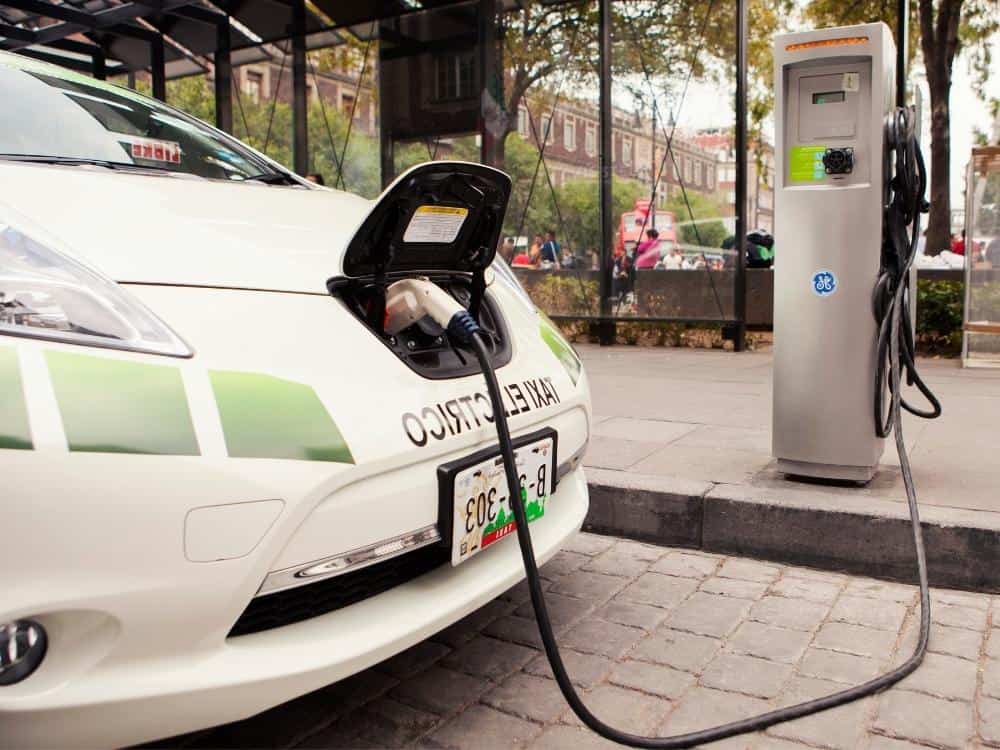 The Nissan Leaf Solar Panel Kit
The Nissan Leaf comes with a package that contains everything you need to take advantage of its solar-power capabilities. This includes:
The electric powertrain from the motor, which includes the power transmission device (reducer)
The inverter and DC-to-DC junction box
The lithium-ion battery
All of the charging connectors you need, plus an onboard charger
An electrically controlled brake system and power backup unit
Systems that will cool high-voltage parts and which are also made for the AC
In addition, they have an S charge package you can opt for that includes a quick charge port and a portable charging cable that is rated for 120V/240V electric vehicle supply equipment (EVSE).
Not only that, the cars now come with everything you need to utilize the solar-power capability without paying extra like you had to do in the past for some of these components.
Solar Panel for the Car's Roof
The average American puts roughly 13,000 miles on their vehicle every year. Depending on how many miles you put on your vehicle and where you live, you could use anywhere from six to eight solar power panels on the car.
If you live in the southern part of the country, you would likely only need six panels, whereas people who live up north will likely need eight.
You may also need fewer panels if you travel less than 1,000 miles per month.
Make your own solar-powered car
This being said, many people feel it is not worth it to install solar panels on the roof of any electric vehicle. Why? Because it can easily cost around $5,000 to install the electric vehicle supply equipment (EVSE) needed to make this happen.
Instead of doing this, it's easier in most people's minds to simply plug in the vehicle and recharge it that way.
This is especially true if you travel fewer than 40 miles to work each day. In this scenario, it is usually less expensive and easier to recharge the car at home and install the needed 240-volt circuit to make it happen.
Nevertheless, if this is something you're interested in and you have the budget for it, you might as well look into it.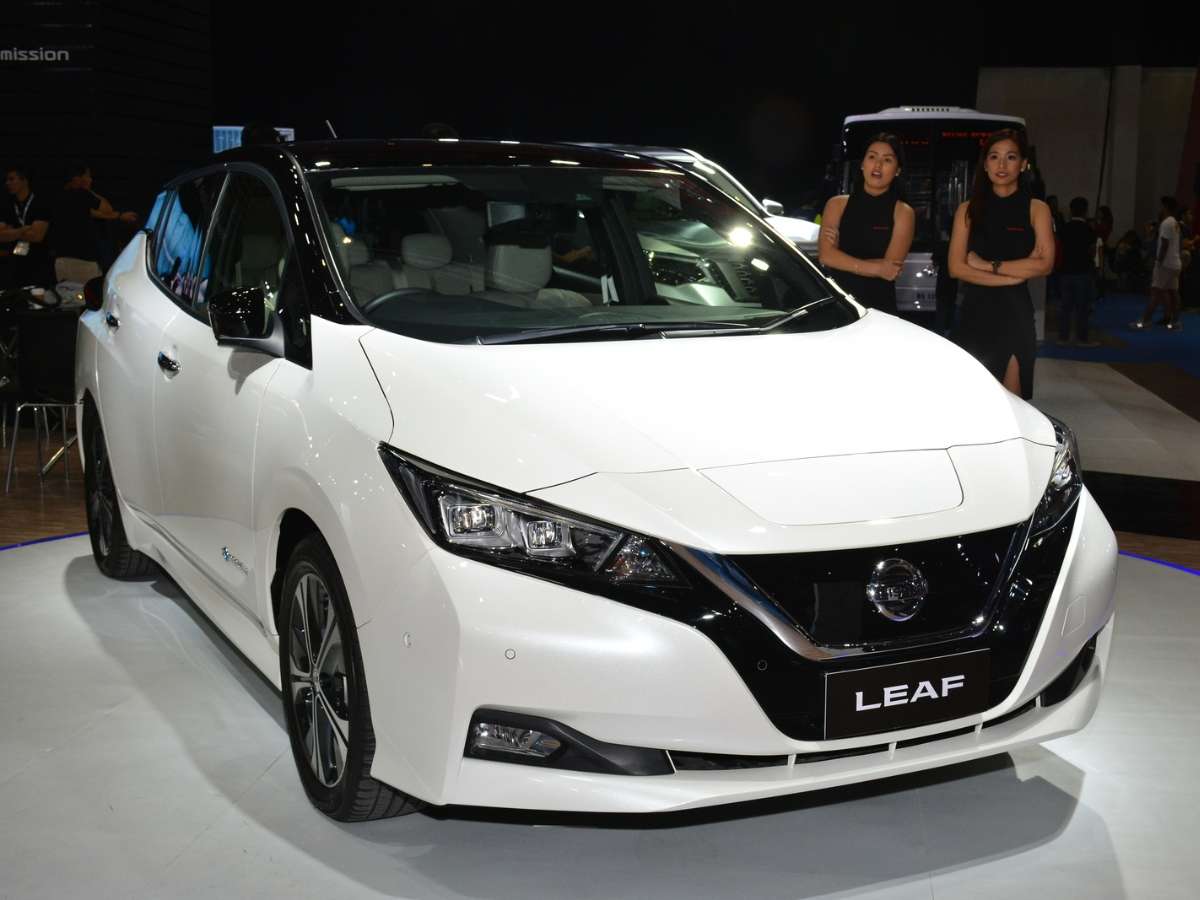 The History of and efficiency of the Nissan Leaf
In 2018, the second generation of the Nissan Leaf was introduced. It offered a 40kw motor that came at 150 HP and drove up to 168 miles on a full charge.
Nissan added another one in 2019 that they call the Leaf E+, and this one is even better.
The Nissan Leaf E+ has a 62kw motor and offers 217 HP; plus, it can be driven up to 239 miles on a single charge.
The Nissan Leaf electric vehicles have no clutch or gears and only one pedal. Instead of gears or a clutch, there is a small ball that you slide into drive, neutral, or reverse.
All Nissan Leaf vehicles have Android Auto and Apple Car Play capability, and the time it takes for them to get up to a fast speed is very impressive.
The cars with a 40kw motor can go from 0 to 62 MPH in 7.9 seconds and can get up to 90 MPH.
The cars with a 62kw motor can go from 0 to 62 MPH in 6.9 seconds and can get up to 98 MPH.
These are very impressive numbers for an electric vehicle.
The lifespan of the Nissan Leaf
Today, the Nissan Leaf is streamlined and therefore fewer repairs are needed over the lifetime of the vehicle. But the one thing that makes the Leaf stand out is the battery pack.
The Nissan Leaf battery pack consists of positive electrodes of manganese, not cobalt or nickel. Why is this important? In short, it means a battery that is less expensive for the consumer.
Nissan has even done something that makes it a little unique among manufacturers of electric cars – it leases the battery to the car owner.
This saves the owner roughly $7,000 off of the sticker price, but it does much more than that. It also transfers all of the responsibility for the battery – including the recycling of the battery – to Nissan.
Advantages of The Nissan Leaf
The Nissan Leaf is an amazing electric vehicle that allows you to use the sun's rays to power it. It is super easy to operate, low-maintenance, and has a design that doesn't let people know what type of battery or motor it has.
There are three different ways to charge the car's battery, including a method that is super convenient because you can charge it at home.
It comes with lots of luxury features and allows you to enjoy that luxury every time you drive it.
But most importantly, it is an eco-friendly vehicle that allows people to feel good about being kind to Mother Earth. With all of its advantages and perks, this is the one that stands out the most for buyers of this car.
The fact that it is all-electric and not a hybrid is yet another perk it offers, and the low price of the vehicle is just icing on the cake.
References: