Wouldn't it be handy to have a portable solar power source for camping or boating in remote river valleys? Wouldn't you love to be able to set up a solar panel in your yard or on your shed for just a few hours?
The problem? Most solar panels are manufactured for permanent installation only. The Noma portable solar panel is a solution.
In this article, I'll cover these facts about the Noma solar panel and more:
• How to select a portable solar panel
• What's unique about the Noma portable solar panel
• The Noma warranty
• Noma Alternatives
The need is clear for a portable solar panel. The possible applications are endless. I've included everything you would love to know about the Noma solar panel. Please read on.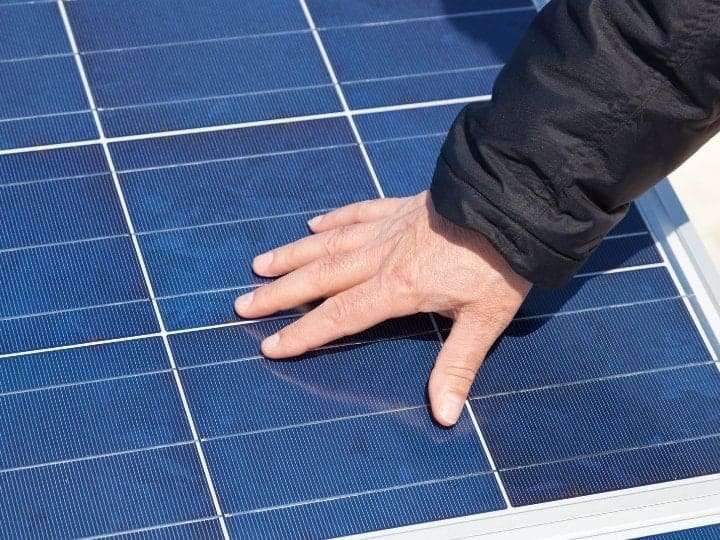 How to Choose the Best Noma Solar Panel
Charging Power
Solar panels are always rated for power output in watts. List all your energy needs in remote areas and add them up. Can you get by with a 50-watt solar panel or will you need 75 watts? Err on the side of higher wattage.
How fast do you want to charge your devices? Bear in mind that a 100-watt solar panel will recharge them faster than a 20-watt panel.
See also: 5 Best Solar Panel Companies (Top Panels Compared)
Solar Panel Size
Make sure your solar panel will fit inside your car, van, or truck. You won't be able to take it camping if you can't squeeze it in. Measure for height and width. Err on the side of smaller size.
Panel Setup
You will be constantly readjusting your portable solar panel. Make sure it either comes with a supporting stand or one bought separately will work with your panel. Check to see if the angle can be adjusted during the day.
Charging Your Batteries
Does your solar panel come with batteries, a charge controller, and a power inverter? The charge controller will prevent your panel from overcharging the batteries.
The inverter will turn DC power from your panel into AC power (used by most devices in your home).
If not, are most batteries and inverters compatible with your panel? One USB port on your panel will make it compatible with most devices.
Noma 75-Watt Portable Solar Panel
This solar panel, designed for camping and other remote work, outperforms those manufactured just a few years ago. It will charge a standard 12V battery. It won't charge it as fast as a 100-watt panel, but it works fast enough for most applications.
It can be left standing on the fully adjustable kickstand or be hung in place in the sun for charging.
Brand Overview
Noma, a manufacturer of lighting, has branched out into the solar panel market. The company distributes its solar panels at Canadian Tire stores through its online site.
Warranty
The Noma solar panel carries a 5-year exchange warranty redeemable at any Canadian Tire store.
Returns
When customers bring in their original receipt, Canadian Tire will offer an exchange or give a full refund on Noma solar panels. If customers can't find their receipt, Canadian Tire offers a receipt look-up.
Reviews
The reviews of the Noma solar panel have been largely positive. People praised the product for durability and easy setup in remote areas.
What are Noma Solar Panels Used For?
People use these portable solar panels for remote-powering of their devices. They are mostly used for gardens and campers.
Portable solar panels are also handy for charging remote devices while engaging in yard maintenance and gardening, working on the car, hunting, and boating.
Anyone engaged in remote occupations, such as farm work, aquaculture, or operating irrigation systems has found Noma solar panels invaluable.
What's unique about Noma solar panels?
These panels are powerful. A reviewer tested a panel and found after two hours in direct sunlight, it had fully recharged the batteries.
Noma portable solar panels are sold exclusively through Canadian Tire Stores. Although Noma lights are available from Amazon – see below.
Noma 75 Watt Specifications
The Noma 75-watt portable solar panel is built for remote use:
• Rugged aluminum frame for extended outdoor use
• Charges 12V batteries (sold separately)
• Recommended to be used with a charge controller (not included)
• Fully weatherproof
• Easy installation and maintenance-free
• Assembled Size: depth 30.00 inches, height 1 inch, weight 10.4 pounds, width 26 1/4 inches
• Product Number: 31071
• Frame Material: Aluminum
• Solar Material: Crystalline
• Voltage tester is included
Features
The Noma portable solar panel is the solution people have been seeking to the problem of generating power in remote places. It gives people flexibility, mobility, getting power wherever they are, and enjoy life more while camping.
Portable solar panels provide emergency backup power during power outages or unexpected natural disasters.
People who wish to permanently install these panels will find the pre-drilled mounting holes extremely useful for that task.
The easy-to-read user's manual is available for free as a PDF download from the Canadian Tire online store.
Pros
Reviewers have found Noma solar panels to be reliable and powerful enough to charge multiple devices at once. Both are very handy attributes for camping and remote work.
One reviewer tested the Noma on a cloudy day and found it would recharge batteries, but far more slowly than on a sunny day.
On a sunny day, the panel produced more amps than the specs said it would. Noma has an easy-to-read charging panel and a handy adjustable stand with clamps.
Another reviewer praised the clarity of the user's manual, then admitted that he didn't even need to use it because the Noma was extremely easy to set up.
Cons
The solar panel is quite large. It can't be folded. This makes it far too large and awkward to carry while hiking. If campers wish to use this panel, they must make sure their vehicle is large enough to carry it without damaging the solar power elements.
Not widely available.
Better alternatives are available.
It's priced similarly to higher-rated solar panels.
Noma Solar Panel Alternatives
One of the key points when selecting a solar panel is, how long it will last. So although Noma has good specifications, there are more highly rated solar panel manufacturers on the market.
If you're investing around one hundred dollars for a solar panel, I would highly recommend getting a Renogy solar panel.
This 100-watt black frame Renogy solar panel is a great choice for this price range. With excellent efficiency, and durability you can't go wrong.
If you're looking for something more portable, then the Jackery SolarSaga is the one for you. It's portable, lightweight, and has USB connections.
Noma Garden Solar Panel Products
Here's a selection of the best Noma solar lights for your garden. Selected from the highest rated products, they will be a nice addition to your garden.
Garden Lights
Post Lights
Tree Lights
Christmas Lights
Sources:
My product review: NOMA Solar Panel Kit – Bing video
NOMA 50W Solar Panel Kit – Russell's Testimonial – Bing video
Real Customer Reviews | Best Company
Portable Solar Panels | Solar Energy Facts
Homeowner's Guide to Going Solar | Department of Energy