Solar panels are a source of power. Portable Solar Panels can charge your devices and let you use appliances wherever you are.
If you want to go off-grid, get away from the grind, be more environmentally friendly and enjoy a clean energy source, then portable solar panels are the answer.
Portable Solar Panels can power a tiny house, homestead, or RV. Here are some of the best portable solar panels worth considering.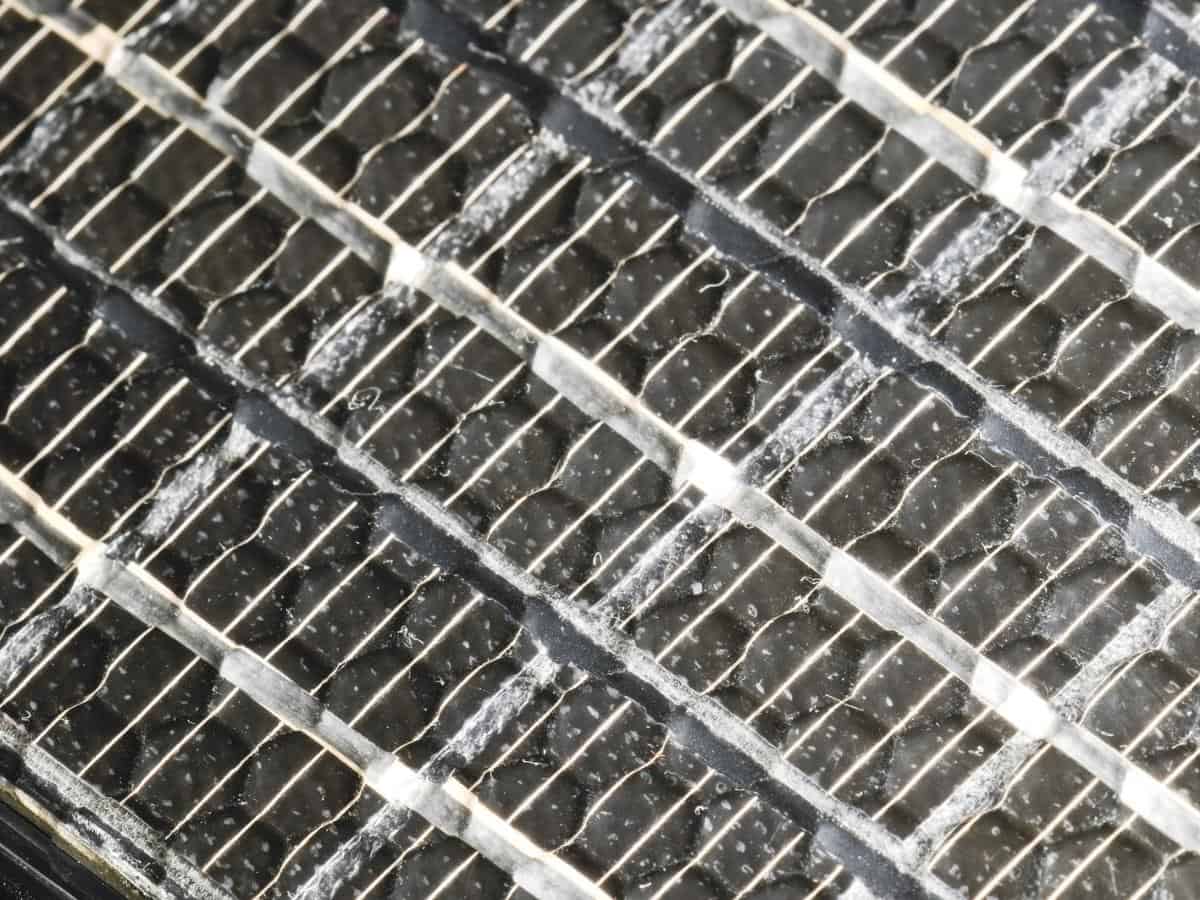 Weight: 26.6 lbs
Renogy offers portable solar kits, deep cycle batteries, charge controllers, inverters, and wires. The Renogy 100-Watt Monocrystalline Foldable has a compact design. It includes two 50W monocrystalline 12V panels.
Wired and connected, the Voyager charge controller is integrated and waterproof. It's compatible with lead-acid and lithium battery packs, including GEL, AGM, and flooded batteries. There's a 10 ft. cable with alligator clips.
Another feature is the reliable and adjustable corrosion-resistant aluminum stand that includes a protective casing and a heavy-duty handle.
Weight: 11.65 lbs
The Jackery SolarSaga 100 W has a 100-Watt module separated into two panels. There's a back kickstand to position the panels on any surface at a 45° angle. The conversion efficiency of up to 23% is one of the highest.
Two USB output chargers are included and are suitable for charging smartphones and small electronics. One of the USB ports is USB-C (5V/3A) and the other USB-A (5V/2.4A).
The solar briefcase includes an Anderson Connector with a DC output of 18V and 5.55A equipped with overpowering, short circuit, and surge protection. This is a good feature.
See also: Best Solar Panels for RV: Your Ultimate Guide to Optimal Off-Grid Living
Weight: 25.9 lbs
Goal Zero Boulder 100 Briefcase is manufactured with tempered glass, an aluminum frame, and reinforced corners. The removable kickstands tilt your solar panel to increase energy production across the day at a 45-degree angle.
The Goal Zero Boulder 100 Briefcase design can withstand the harshest environment.
The exclusive feature that distinguishes it's that it can only be connected in parallel with 8 mm barrel jacks. This makes the entire system even safer, as it remains within the 12V output.
There's a briefcase for safe portability.
The 12-month warranty is a great feature.
Weight: 12.4 lbs
Goal Zero Boulder 50 is a monocrystalline solar panel that has a 50W rating capacity. The panel can charge a solar generator like the Yeti 400 in 12 hours, and the Sherpa 100 in less than 4 hours.
It can charge a common lead-acid battery, but you'd need a charge controller to prevent damage. Integrated with a 45-degree tilt kickstand for high energy yield collection.
Built with a strong tempered glass and aluminum frame and additional corner protection. It can be chained up to 150W.
Weight: 35 lbs
Zamp Solar 120P favors the off-grid. It powers up any RV and charges all your batteries effectively and rapidly. It's durable and highly reliable. Foldable and monocrystalline with an anti-reflective system.
Capable of producing 30-40 amperes a day, sufficient for any mobile home. Works with both 12V and 6V batteries. Easily connected to the power system through an SAE port or directly to a battery.
With 120W you can avoid being dependent on an electric hook-up.
Weight: 2.5 lbs
Goal Zero Nomad 20 has a built-in junction box and a smart charging chip so you can charge through USB ports. The solar panels can be coupled with any of Goal Zero's power packs, such as the Yeti 150, Yeti 400, or the Venture 30.
The kit uses monocrystalline technology to deliver 20W of power. It doesn't store energy itself. An additional battery pack solution is needed to store excess solar energy.
Powers 12V devices (smartphones, GPS, iPods) and has multiple USB ports.
Waterproof, weather-resistant, and can be coupled with other solar panels to increase the power output and charging speed. Other product sizes are available at 7W and 13W.
Weight: 3 lbs
Goal Zero Nomad 28 Plus Solar Panel comes with an LED indicator that provides a lot of useful information about solar conditions, speed of charging, and so on. It also assists in adjusting the panel angle to maximize solar energy absorption and electric energy production.
A dynamic auto-restart means the device remembers the recent power flow and knows how to react if temporarily disconnected.
Consider getting the Goal Zero Nomad 28 Plus Solar Panel if you mostly need to power small electronic devices and charge a battery bank. It's highly reliable and durable.
Weight: 25.6 lbs
ACOPOWER UV11007GD offers two foldable 50 W and monocrystalline modules. There's an open-circuit voltage of 22 V and efficiency values close to 15.4%.
There's a suitcase for easy and safe transportation. Can charge generators with MC4 connectors. Has alligator clips, and is able to expand the system to 140W by adding a 40W portable solar panel.
There's a 10 A PWM charge controller which can be used for 12 V sealed, GEL, and flooded batteries. This integrates electrical protection from overheating, overcharging, overloading, short-circuiting, and prevents reverse connection.
This protection is a worthy feature. A corrosion-resistant aluminum frame with adjustable kickstand legs optimizes tilt angle and maximizes solar power output.
The ACOPOWER UV11007GD 100 Watt can function as a generator-ready kit, a battery-ready kit, or both at the same time. Other available sizes for this product have 60W and 200W power outputs.
Weight: 12 lbs
The ECO-WORTHY DC-FP40-1 is highly durable and well-known as one of the best folding solar panels.
Aluminum corrosion-resistant frame.
A polycrystalline model with an extensive range of safety mechanisms to protect against overload, overcharge, over-discharge, and reverse connection.
Easily set up and operated. You just unfold it and connect the battery clips to your battery. Produces 40W.
Weight: 21.75 lbs
HQST provides premium and starter kits to marine solar panels. HQST 100 Watt 12 Volt Polycrystalline Solar Panel can be universally adapted to any mounting system.
Under ideal conditions, it outputs 500Wh. Bypass diodes mean it can overcome shade and low light without any noticeable drop in performance. Multi-layered lamination and encapsulation material bring durability and longevity. It has corrosion-resistant aluminum stands.
The panel's glass is tempered, anti-reflective, and extremely transparent. It resists impact, snow, water, high winds, and flying particles.
On the back of the panel, there are MC4 leads with a waterproof junction box, enabling simple plugging to your power system. The Portable Solar Panel Suitcase kit offers a 100W solution integrated with polycrystalline solar panels.
A travel suitcase is included. 36 solar cells on the solar panel and a 22 V output for open-circuit voltage. The PWM charge controller with temperature compensation is a plus. It has a 20 A output. It can be coupled with 12 V and 24 V battery systems. Ten feet of wiring connects the charge controller with the battery.
The charge controller also includes overvoltage protection, and three stages of charge. It takes around 2 hours to charge in the boost stage.
A Temperature sensor performs accurate charging for your battery bank.
Weight: 29 lbs
Go Power! GP-PSK-130 has an in-built 10 Amp solar controller. Made of durable materials and requiring little maintenance. Foldable and adjustable legs. Can charge a battery for a car, boat, or ATV. Sturdy nylon bag.
You can use it as the main power source for your mobile home, or as a supplemental solar panel to those you already have.
Includes a carrying case and SAE & XLR plug adapter.
Weight: 5 lbs
SUAOKI Solar Charger 60W Portable Solar Panel is a universal charger that can supply energy to almost any battery pack. You can use it to charge tablets, smartphones, cameras, GPS devices, media players, laptops, and everything else.
It's both 18V and 5V, so suitable for most commonly used electronic devices. Just plug into the USB port. Thanks to the advanced SUAOKI technology, this particular solar solution charges your devices quickly, yet it's also very safe. It includes built-in overloading and overcharging protection.
The design makes it easy to take this solar charger anywhere. It can be folded into a small briefcase.
Alternatives Available
Two-year warranty and 24/7 customer service and support.
Comes with several different connector cables.
Splash-proof.
Portable Solar Panel Buyer's Guide
Purpose
What you need the portable solar panel for will determine the wattage you seek. The best solar kits for RVs are around the 100W size.
If the portable solar panel is to be connected to lead-acid batteries you need to select the proper battery pack and charge controller. Boats would need marine solar systems that are waterproof and water-resistant.
Water Resistance
Moisture between the aluminum frame and the glass can lead to solar cell delamination. Choose portable solar panels with encapsulating materials that ensure good water resistance.
Weight
If you're hiking, portable solar panel kits must be ultra-lightweight. Low-weight portable solar chargers and folding solar panels that include USB ports for phone charging are the top references in this case.
Efficiency
Efficiency is the rate energy is converted from sunlight to DC current that powers your home and appliances. If efficiency is higher, then it means that your solar panel will be smaller and will still produce the same power output.
Higher efficiency means lower weight, less surface area, and top-quality performance. This is probably the most important factor since it can influence the other factors.
Technology
Generally speaking, crystalline panels are used to make a solar panel. They are used in off-grid and on-grid solar panel systems.
Monocrystalline is more efficient than polycrystalline models.
Thin-film panels have reduced size and better flexibility but lower efficiency.
Wattage
Wattage is another term for power output. Wattage = voltage x current.
Solar irradiance values, shadings, temperature, and the amount of direct sunlight exposure change the output power of a solar panel and can change the charging speed of a solar charger.
Estimate the size of the solar panel a little above the specific demands if you want it to charge within a single day. Take into account the energy consumption of solar batteries and solar chargers.
Ease of Installation
Go for the panels that don't require any special skills or tools.
Frequently Asked Questions About Solar Panels
How long do Portable Solar Panels last?
Quality models can last 20-30 years or even more, but portable and flexible solar panels may only last 5 to 10 years.
How do I set up and connect my Portable Solar Panel?
Once you've followed the instructions and set the panels up, preferably under sunny conditions, you just need to connect the cables to your RV, power bank, electronic devices, etc. Ensure you have the correct wattage.
In a camping situation, you'll have a battery pack (probably lead-acid), charge controller, portable solar panels, inverter, and a set of wires. After determining power size, establish connections in series or parallel according to the input current and voltage requirements of the charge controller.
Once the terminal outputs are connected, connect each terminal output to the charge controller input. This device will determine the charging speed of the solar array and will show you if the battery is fully charged. From the controller, connect the terminal outputs to the energy storage device, verifying that the voltage output of the controller is the same as the nominal voltage of the battery packs.
Wire battery-based inverter to power AC loads. To charge a phone, connect your smartphone via USB ports directly into the portable solar generator. Portable solar chargers have lightweight designs with dual USB ports. The Solar Paper can be attached to a backpack or suitcase. Connect smartphone and multiple devices.
With flexible panels, roll out solar cells and connect gadgets directly to charge them.
How Can I Ensure My Portable Solar Panels Aren't Stolen?
Portable solar panels for camping would benefit from a solar panel alarm system. Stainless steel bolts between the solar panels and another support that would be hard to remove.
A key lock between the portable solar power system could only be dismounted or moved by using a special key. Install an HD camera that links to a website that can be verified and checked from wherever you are.
Verify the serial numbers of the solar panels as they're traceable.
How Can I Properly Clean My Portable Solar Panels?
Dust and dirt can radically affect the performance of your portable solar power system by reducing the amount of light.
Use a soft brush or sponge with a little bit of water.
Avoid high-pressure water.
How Can I Secure My Portable Solar Panels So They Don't Fall Over?
Portable folding solar panels must be constantly mounted and dismounted, so a simple and comfortable installation process is a basic principle of their design.
For foldable kits, unfold the solar panels, adjust the legs to provide the proper tilt, then set the charge controller that is generally already mounted behind and connect the output of the charge controller to the 12 V batteries.
The foldable solar panels do not need any additional support besides the legs to secure them. Other portable solar panels are designed to be flexible. These can be easily secured by using eternal bond tape and a little bit of Velcro attached to the back of the solar panel.
Once you add Velcro to the upper and lower side of the panel, you can use the eternal bond tape to secure the solar panels to the roof of the RV. You just need to cover all the external borders of the module, making sure that you are not blocking any sunlight for the solar cells.
Another good idea is to install a flexible solar panel window. To do so, you need PVC tubes, L and T PVC pieces, and some stainless-steel screws.
You can attach 4 L PVC pieces to the four corners of the solar panel and the two T pieces to act as the PVC legs of the solar panel, then you can use suction cups to attach them to the window and set the right tilt angle by using the PVC legs.