Have you ever been in the great outdoors and found yourself with very little charge left on your phone? Well, this is an extremely common issue that might lead you to have significant problems with trying to find the right direction, which might lead you to get lost without food or water.
Luckily, one surefire method of going through the wood, the desert, or the undergrowth with as much ease as possible is packing yourself a handy solar panel charger. These things can fit in your backpack, making them portable and easy to use.
Many of them come in foldable models, or you can use them to stand against the sun, giving them plenty of charge for the whole day.
All you need to do is make sure that your panels are facing the sun, insert your phone in the charging dock and wait for it to get fully juiced up.
So, where can you find one of these solar chargers for your backpack? What features do they have to give you the best charge for your needs?
What materials go into the making of your solar panel? How much will you be looking to pay for one of these handy models?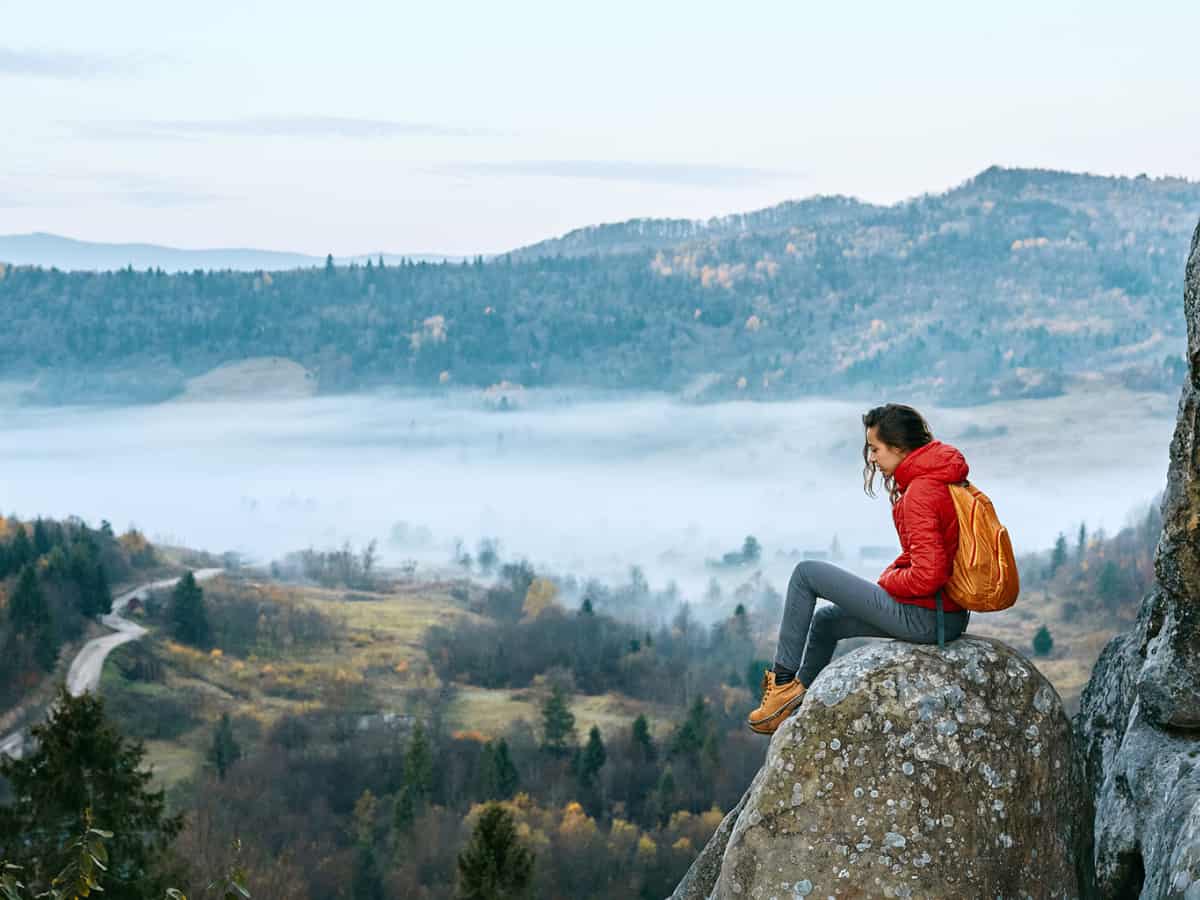 You won't have to worry about this anymore, as we have a list of some of the best solar panels for your backpack that you can currently find on the market.
Not only that, but we have a list of everything you need to identify the best backpack solar panel for your particular needs.
This first solar panel is highly durable, coming with a kickstand that will allow you to place your solar panel at whatever angle you need to ensure that it gets full coverage from the sun.
This is made from solid and durable material, giving you everything you need for solid and reliable performance – introducing the Goal Zero Nomad 10.
This panel is one of the toughest that you can get on the market, with plenty of flexibility that will allow you to charge as many devices as you like, including mobile phones, iPods, and other devices.
This one will give you a quick and efficient charge, so you won't have to worry about your devices dying after 5 minutes.
Pros
This backpacking solar panel is just perfect for the great outdoors, it will not succumb to much of the dust pollution that can often impede light function.
This can recharge its power bank within 4 to 9 hours, so you can just leave it hanging out of your backpack as you move.
This comes with an output wattage of around 10 watts, which is excellent if you want to be sure that you've got plenty of charge for a long journey ahead.
This is great for all sorts of camping, hiking, and mountaineering, so make sure you have it packed when scouring the great outdoors.
Cons
This might have limited functionality for anyone who wants to spend more than a few weeks camping and hiking.
Next up, we have a portable solar charger that you can be sure will give you everything you need for a decent smartphone charge. With a handy USB dock, you can be sure that you'll have everything you need for an easy charge, providing you with instant communication and GPS – introducing the Anker 24W 3-Port USB Portable Solar Charger.
This is a very lightweight device, which is perfect if you want to keep the gear load in your backpack very lightweight.
This comes with plenty of attachments, so you can be sure that most devices will be able to jack into it at any point. This comes with a solid battery bank, which is great for quick and reliable charging.
Pros
This is one of the more lightweight solar panels you can get on this list, with plenty of charging opportunities.
This comes with an intelligent charging technology that allows the panel to recognize the charging protocol and change it accordingly.
This will not weigh down too heavily in your backpack, which is excellent if you will be walking for days and don't want your backpack to cut into your shoulders.
This solar panel is durable, so if you imagine yourself getting very adventurous when out on the trail, we recommend this device.
Cons
This is not a waterproof device, so this will not be a solar panel that you will want to take with you out on the kayak.
See also: What is a Solar Charger? Understand its Functionality, Benefits and Uses
This next solar panel comes with an integrated battery pack and kickstand, perfect for setting up wherever you like to get maximum sun exposure. You can attach this to your backpack to give you plenty of sun exposure as you walk to your destination.
This can charge its integrated battery in under 2 hours – introducing the BioLite SolarPanel5.
This is equipped with a sundial that will help you to align your sundial directly with the sun to give you complete heat absorption.
You can take this one with you in different environments, so whether you are hiking in the baking sun or going low down on a cloudy trail, this has everything you need to traverse the most outlandish terrain.
Pros
This will weigh around 14 ounces, which is perfect if you are heading out on the trail with quite a lot of baggage that will weigh you down.
This comes with a handy sundial that you can use to keep pointed at the sun, which is excellent if you are changing direction.
You can attach this solar panel to pretty much any edge or hook in your backpack, and it will give you an excellent mount.
You can charge the integrated battery on this one in under 2 hours. This is amazing if you need to get one of your other devices charged quickly.
Cons
The kickstand on this solar panel isn't the strongest on the market, so if you want something a little more durable, we suggest you go with another model.
Next up, we have a solar charger composed solely of panels with a coating that can resist even the highest of temperatures. This is resistant to shocks, dust, and smashes, giving you everything you need for an excellent solar panel – introducing the SunJack 15 Watt Foldable Weatherproof ETFE Monocrystalline Solar Panel Charger.
This will give you maximum charging speed, which is amazing if you want all your devices up and running quickly.
You can charge this device very quickly, with two ports enabling you to jack in and juice up your phone and charger simultaneously.
This is the perfect solar panel if you need to get your tablet charged.
Pros
This comes with a chip built into the inside that will identify the charging capabilities of your phone and adapt itself accordingly.
This can charge up two different devices simultaneously, which is perfect for your needs.
This is resistant to dust, dropping, and shocks, making it the perfect charger for anyone who likes to go rock climbing or keep their adventuring dangerous.
This can charge phones, tablets, and laptops with equal ease, so if you like to keep your technology-heavy with you when you are hiking, have this solar panel to back you up!
Cons
If you are a big fan of mountaineering, then you might want to avoid taking this one, as it might contribute significantly to the size of your gear bag.
This final charger is one of the smallest on this list. However, you won't have to worry about it weighing down your load.
This comes with the ability to charge two devices simultaneously, which is great as most people have more than one device on them at all times – introducing PowerTraveller Falcon 40 Foldable, Multi-Voyage Solar Panel.
You can attach this solar panel to your tent or backpack easily, using it to juice up any one of your devices. This will use monocrystalline cells to generate around 25-35% more power than any other device that you can find on the market.
This is one of the best solar panels for backpacking trips.
Pros
If you have 2 devices, you can be sure this solar panel will be able to charge them both quickly and efficiently simultaneously.
This comes with a light level of water protection, which is perfect if you expect some light rain.
This comes with plenty of power and can charge 35% more of your device than you would typically get.
This is made from some of the most durable fabrics you can get on the market, which not only helps make it waterproof but will help it to resist damage and shocks.
Cons
This does not come with a kickstand, making it much harder to angle toward the sun.
This final charge comes integrated with the bag, meaning that you'll never have the luxury of forgetting your charger when you are out on the trail.
This comes with a durable panel in the back that you can be sure will always be facing the sun, no matter where you are – introducing the Sunnybag Explorer+ Solar Backpack Charger.
You can quickly and easily charge your phone with this device. It comes with a simple cable that you can use to connect your phone or music player.
If you want to charge your phone, you can simply connect it and put it in the back of your bag. This comes with one of the market's most powerful solar charging cells.
Pros
This has a very stylish design that you can use to carry your laptop while charging. This is ideal for protecting your solar panel from the worst elements.
This bag is not only great for the solar panel elements but there is plenty of space on the inside for your laptop.
This comes made with high-quality material, both waterproof and tearproof. This will last you for years to come.
This comes with some of the most robust solar battery cells you can get on the market. If you want to charge your phone and laptop quickly, you should certainly have this one.
Cons
This might be a little too heavy-duty and completely unnecessary if you already have a bag and want to add your solar panel setup.
Buyer's Guide
When buying a solar panel for your needs, you'll need to know precisely what kind of camping or hiking you'll be doing before you head out on the road.
Charging your phone on a long trail hike can be almost impossible, so you'll need to ensure that you have a solar panel that is up to the task. Here are a few features that you'll be looking for:
How many charges Do Your Solar Panels Have?
You'll need at least a few hundred watts of charge in your solar panel's battery pack to ensure that everything is as energized as possible.
If you are charging more than one device, you'll need to ensure that it comes with at least two charging ports and the ability to charge quickly.
How Many Devices Can It Charge?
You'll have to be sure that you can charge a few different devices simultaneously. This will be very important if you try charging as many of your devices as possible.
We recommend having at least 2 charging ports with your solar panel.
If you bring your laptop with you, having something that will give you a lot more charge will be very important for your needs. Laptops require a lot more battery power than phones or music players.
How Many Panels Does It Have?
The number of panels you have will directly correlate with the aunt of power that you'll be capable of generating.
Remember that the more panels you have, the harder the whole unit will be able to fit in your bag. Luckily, you can fold up most of these solar panels, which makes them very easy to store in your bag.
How Much Does It Cost?
The price of your solar panel will reflect the number of features you have with your device.
If you pay for one of the more expensive solar panels, you can guarantee that you'll have plenty of design features. The pricier solar panels will also charge your devices a lot quicker.
Solar Charger For Backpacking FAQ
What Types Of Solar Panels Are There?
There are two types of solar panels: rigid and semi-flexible. A rigid solar panel will give you everything you need for proper light absorption, although you might have more problems sticking it in your bag.
With a flexible solar panel, you can have numerous different devices at any time. This will enable you to store it more accessible in your bag, allowing you to open it up and absorb as much light as possible.
How Many Attachments Should You Have With Your Solar Panel?
Having more attachments will allow you to hook your solar panel to the side of your bag in various ways. You can be sure that you'll have more flexibility this way, allowing you to charge the panel while walking to your destination.
Our Final Say
We hope that our list of solar panels has given you a glimpse into what features you'll need to charge all your devices.