Changing the batteries of security cameras or losing power in thunderstorms can be frustrating and not being able to ensure your house's safety. Solar panel cameras are an advanced technology that avoids all issues that plug, battery-powered, or rechargeable security cameras face.
Below you will find many questions and answers for anything you wish to know about solar panel cameras. You'll most importantly discover essential things to consider while looking into solar panel cameras.
After reading, you'll learn everything you need to know and be prepared to power your cameras with solar.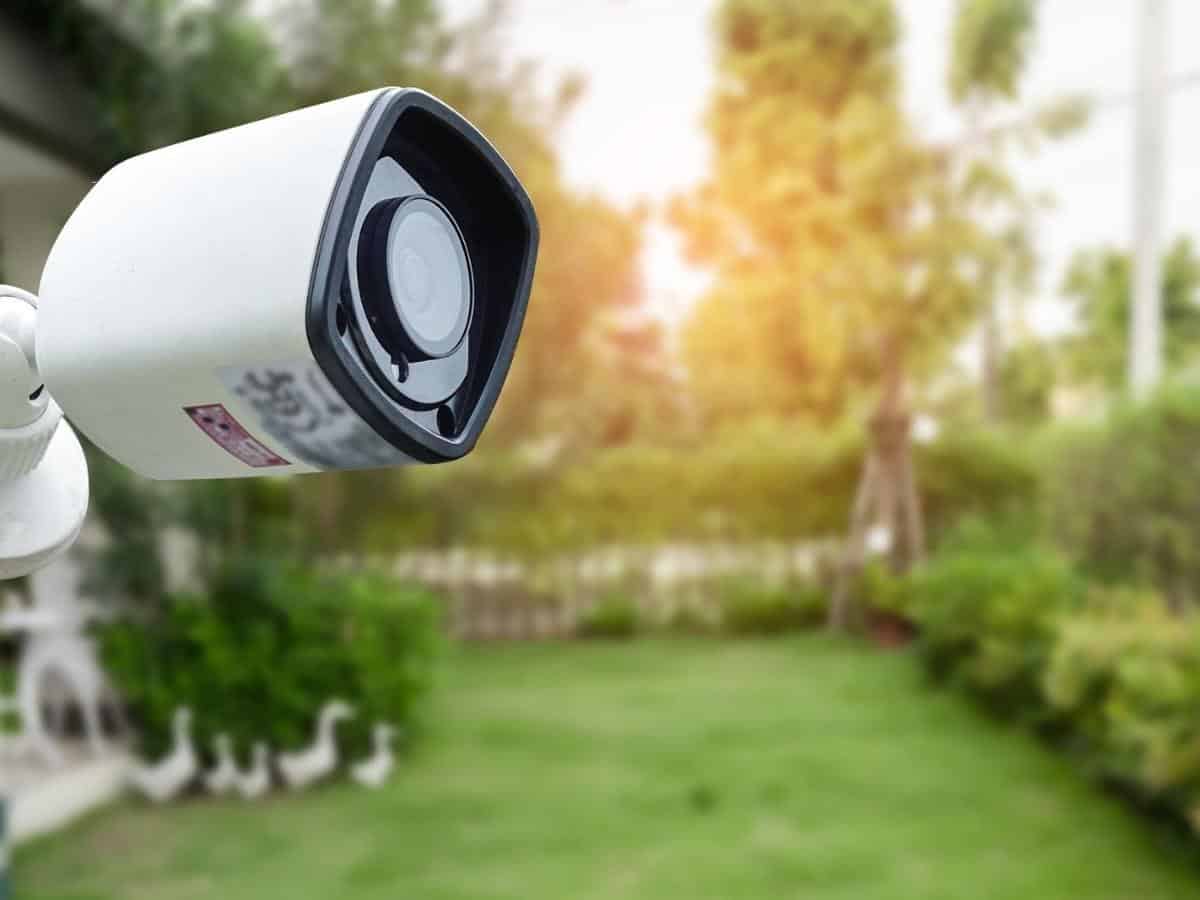 Solar Panel Security Cameras
Solar Panel Security Cameras are not only more efficient and effective, but they use the sun as their source of renewable energy. You're saving money on electricity and gas and helping our world become a better place.
You can place your security camera anywhere when it's solar panel powered, allowing you to pick where you want your camera facing.
Do Solar Panel Cameras Work?
These cameras run by the solar panels' electricity from the sun and are stored in an internal rechargeable battery. Cameras need little power compared to some appliances, so they will work all year round in suitable conditions where shading is not an issue in moderate climates.
See also: Solar Panels Security Camera (Compatible Aftermarket Choices)
Are Solar-Powered Outdoor Security Cameras Any Good?
Solar-Powered Outdoor Cameras make great security cameras. They can be placed anywhere outside your house, allowing you to aim them in the direction of the spot you want to record the most.
They charge on their own during the day. They can kick into their rechargeable battery at night and sustain their power source. This is essential, considering most security cameras aim to ensure safety for your home at night.
See also: Blink Solar Panel (Review + Installation Guide)
Why Should you Buy A Solar Panel Camera?
Solar Panel Cameras are not limited to where you can supply power or become a hassle to replace the batteries. A wired camera will require an electrician, which will be more expensive than installing a solar-powered camera.
They are worth the money because you are essentially saving it in the end. You are also helping the earth in the long run by using renewable energy. They last a long time and don't have to worry about malfunctions with electricity-powered through your house.
The sun will always be around to power the solar panel cameras, which is why they are the perfect replacement for wired outdoor cameras. They can also be placed anywhere you want on your house, where you want to watch the most.
With up to three years of battery life, solar panel cameras will last you a long time and be a worthwhile investment.
See also: Solar Powered Security Camera with SIM Card: Discover the Best Options for Your Home
Best Selling Solar Panel Cameras
See also: Are Solar Security Cameras Any Good? A Comprehensive Review and Guide
The Blink + Outdoor Solar Powered Camera
Considering reviews, price, and quality, the Blink Outdoor + Solar Panel is one of the best overall solar panel camera. It's offered in several different camera kits, allowing you to save some money in deciding if you want more than one camera.
It's small, and the solar panel is attached to the camera itself, so it does not stick out like a sore thumb on the side of your house, but it's convenient and straightforward to set up.
Blink also has a live view, so you can see what's happening at your house in real-time if you've left your kids alone or are on vacation and just want to check in.
Pros:
Wireless
Two-Year Battery Life
Motion Detection
Cons:
Not As High of Camera Quality
See also: DIY Solar Powered Wireless Security Camera: A Comprehensive Guide to Building Your Own
Do Solar Panel Cameras Need Wifi?
Older security systems streamed the video footage to a hard drive to store the data. But with a Wifi camera, there is no need for a hard drive, and you can easily monitor the footage using your phone.
Most modern cameras store the video footage in the 'cloud.' When your camera is recording, the data is sent to your Wifi, which is then stored on the internet.
So even if you are planning on storing your footage locally and not in the 'cloud,' it's best to have the option of Wifi on your system for future use.
See also: How Do Solar Powered Security Cameras Work: A Comprehensive Guide
Do Solar Panel Cameras Work During the Winter?
Yes, Solar Panel Cameras Work during the Winter. As long as the sun is present, the solar panels will process photons and convert them into energy.
Winter days are much shorter, giving the solar panels less time to collect photons, making the rechargeable battery charge less and not last as long overnight or on days where the sun is practically absent.
If you're in a cloudy and cold climate, you might struggle to power the camera in the winter, especially if you position the camera facing north.
Be sure to check the compatibility of the camera and solar panel if the camera is bought separately. Read the reviews to see if anyone in your location has had any problems.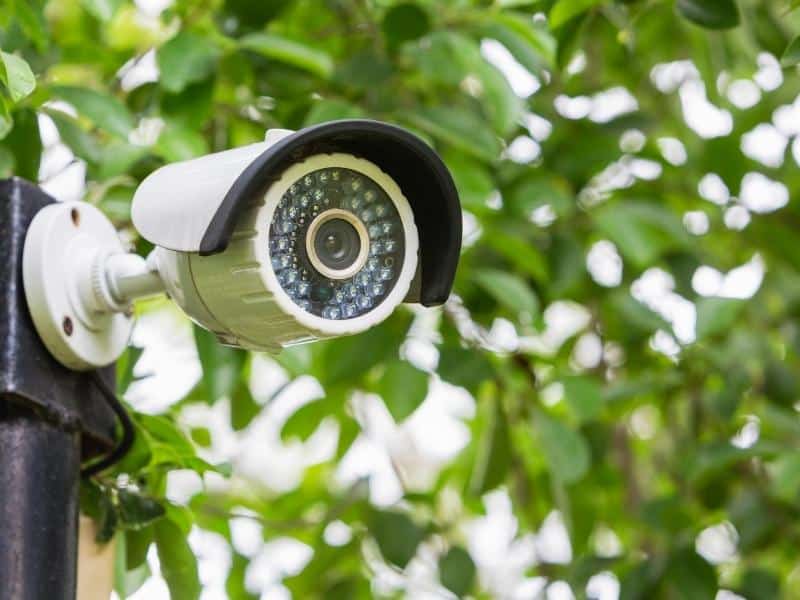 See also: SimpliSafe Outdoor Camera Installation: Step-by-Step Guide to Secure Your Home
Do Solar Panel Cameras Require Direct Sunlight?
Solar panels capture the sun's power with the direct sun; although they can capture the energy through clouds, there is a sharp drop from the peak power.
Panels can also collect photons from reflections in the environment, but it's too minimal to consider it being effective.
To power your solar security cameras properly, you must place them in direct sunlight facing south. Otherwise, the cameras will become dummies.
See also: Solar Panel for Google Nest Cam: A Comprehensive Guide for Eco-friendly Security
How Long Do Solar Panel Cameras Last?
Solar panel cameras do not have an exact length to their lives being charged by the sun. The battery dies when the rechargeable battery wears out in anywhere from one year to three years and possibly five or more years.
See also: Reolink Solar Camera Review: An In-depth Look at Features and Performance
How Much is a Solar Panel Camera?
Solar Panel Camera prices range depending on the quality of the camera, if it's advanced technology or not, and how many cameras you wish to add to your house.
Solar panel cameras cost 70$ to 150$ for the base unit, which multiplies depending on the number of cameras you need.
See also: Ring Solar Camera Review: Comprehensive Guide to Make an Informed Purchase
How Long do Zumimall Cameras Charge?
To clarify, a Zumimall Solar Panel Camera is a specific brand of solar panel camera. They are known for their wireless security cameras and doorbells.
Zumimall Manuals states it takes up to six hours for their battery to be fully charged. It may vary depending on the specific solar panel camera you are looking to purchase, but six hours is the general answer.
See also: Wyze Cam with Solar Panel (Review + Features Guide)
How Do I Charge My Solar CCTV Camera?
If the camera is solar-powered, it charges through the solar panel that should come with it. It should either be a separate panel or attached to the camera itself. Options like Ring solar cameras offer both.
See also: Solar Panel for Arlo (What's Best and Alternatives)
Do Solar Panel Cameras Work at Night?
Solar Panel cameras have rechargeable batteries that are re-charged by the sunlight and store energy. When the sun is officially out of sight, the charged battery will continue to work and keep your camera alive through the nighttime if it is charged enough.
Do You Have to Install Solar Panel Cameras?
Like every other security camera that requires a setup, a Solar Panel Camera is no different. However, unlike other cameras, Solar Panel Cameras can be placed anywhere convenient for you because they are Wi-Fi connected and do not have to be close to an outlet.
It's as simple as mounting the solar panel and the camera to the exterior of your home. You don't have to worry about running cables and wires. It's much easier to install.
Chose the place you want to place the camera, mark out the screw points by lining up the camera on the wall, and pencil in the holes. Use the supplied or suitable wall plugs to determine the drill bit and drill, plug, and screw the cameras in position.
Where Do you Put Solar Panels on a Camera?
South facing
Towards entry points
Dark places
Paths or drives
Most of the time, the solar panel is sold with the camera. Some cameras are sold with the solar panel attached above the lens. If you buy a regular rechargeable security camera, you could most likely make it a DIY solar-powered Wireless Security Camera.
Will Solar Panels Save Me Money?
Yes. Security cameras are intended to run every hour of every day. Not using solar power, a free and renewable energy source, a usual plug-in camera takes up a lot of electricity running 24/7.
Consider how long Solar Panel Cameras can last, up to three years, providing you with free electricity. It is a wise financial investment that will ultimately save you money.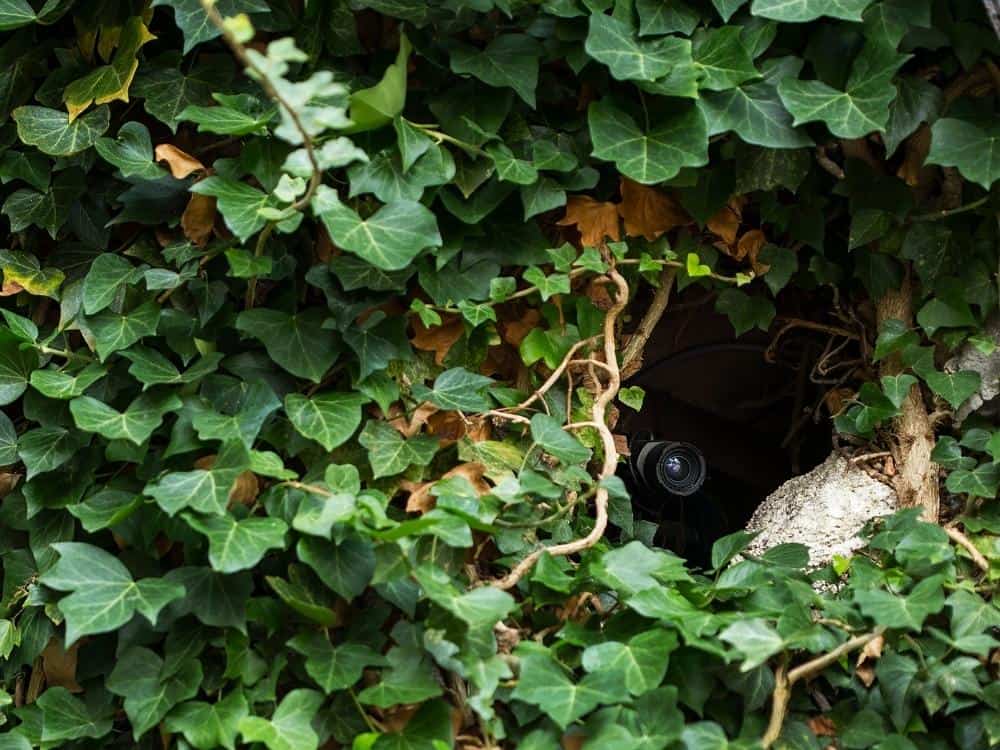 What's the Best Solar Panel Camera for Security?
Although on the expensive side, the Eufy Security SoloCam S40 is the best 2K solar security camera and has the best solar panel for security cameras.
All the best qualities of this camera are in its name. It rotates, has clear quality with night vision, and is attached to Wi-Fi; you can watch the video back.
This camera is also solar-powered, which only speaks volumes about its impressive nature. It can store up to eight days of video, allowing you time weekly to go through and delete or keep whatever footage you find necessary.
If you connect to the cloud, the option is there, and you'll have way more storage.
This product has great reviews of four stars and up, an incredibly long battery life, and it has facial recognition. It is by far the best solar panel security camera.
Pros:
No monthly fee
Integrated solar
Wireless
Night Vision
Cons:
What's the Best Solar Powered Security Camera with no WIFI?
Most cameras require Wi-Fi to save and download their video. The Reolink 4G LTE Cellular Security Camera is an exception and the best. While on the expensive side, this camera has Smart Detection, allowing the camera to realize whether there is a legitimate threat.
This solar panel camera comes with a micro SD card that holds all the videos, but if you choose to use the Wi-Fi, this camera also has access to the Cloud. The Reolink Camera can see up to thirty-three feet with its night vision and has a 4MP Resolution in the daytime.
Pros:
Smart Detection and Playback
Remote Access
2K Super HD and 33FT Night Vision
Cons:
Sim Card Required
Solar Panel Separate From Camera