Nothing is worse than spending a chunk of money on an expensive piece of equipment and realizing it hasn't been working well with your vehicle battery charger when you need it most; for example, when you're stuck on the side of a road in the middle of nowhere, at night.
With a Ctek D250sa charger, it is essential that you find a solar panel that fits your budget, efficiently charges the battery and fits your lifestyle.
To help you avoid any potentially dangerous situations due to a bad solar panel pairing, we will talk about the following:
different types of solar panels
our picks for the best solar panel for a check d250sa battery
Q&A
Now more than ever, being environmentally friendly is extremely important. Having a car solar panel is environmentally friendly and can save you car trouble when you most need it.
Here's what you need to know.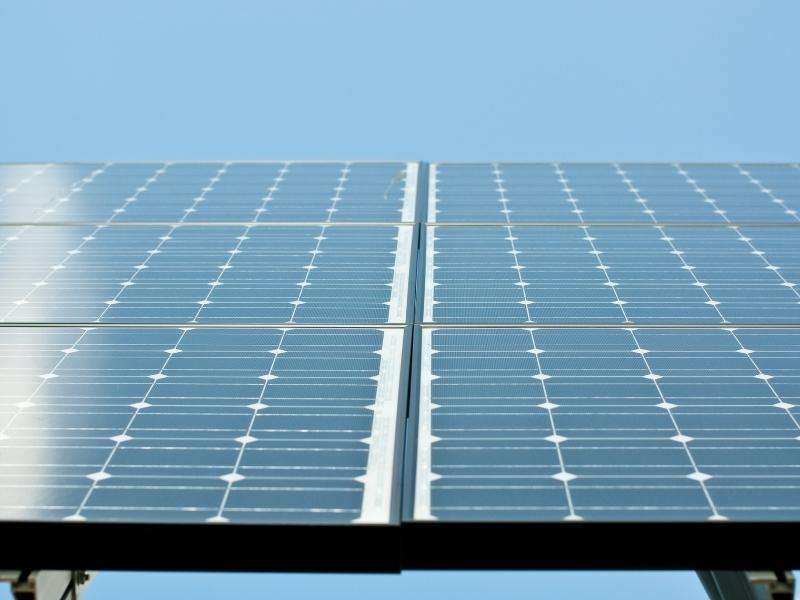 What Are the Different Types of Solar Panels?
Solar panels contain a semiconducting material that converts sunlight into electricity. Most solar panels use a silicon semiconductor, but this is not always the case.
Here are some of the pros and cons you'll see in each type of solar panel.
Monocrystalline
Made up of single crystals of silicon, monocrystalline solar panels have the highest solar efficiency and power capacity.
They reach efficiencies of about 20% and have wattage modules as high as 300 watts.
The main downside to monocrystalline solar panels is the high cost due to the energy-intensive process of using silicon crystals to make the product.
See also: Solar Panel Sizes and Wattage: A Comprehensive Guide to Making the Right Choice
Polycrystalline
Although polycrystalline solar panels use panels made of silicon, the silicon crystals used to make this panel are first fragmented and melted together in wafers before being used in production.
These panels usually have energy efficiency levels between 15-17% and wattage modules below 300 watts.
Polycrystalline panels usually are cheaper than monocrystalline panels, but they don't come close to producing as much power as a monocrystalline panel makes.
Thin-film
Unlike polycrystalline and monocrystalline panels, thin-film panels can be made from various materials like cadmium telluride layered between transparent conducting layers to produce energy.
These panels can be made from Copper Indium Gallium Selenide or amorphous silicon.
Thin-film panels are known to be much smaller and easier to hide than other varieties of solar panels.
Their size is partly what makes their energy efficiencies so low at around 11%.
Price varies depending on the material used.
What Are the Best Solar Panels for a Check d250sa Battery?
In general, a good rule of thumb is choosing a solar panel with the same wattage as the battery has amphoras.
A Cteck d250 Battery contains a battery capacity between 40-300 amp-hours so that the ideal battery would have a wattage between these numbers.
It also has a battery voltage of 12 V, so you will want a panel with a wattage output of around 12 Volts DC.
Size and price will vary depending on what you want to spend on the panel, but many options are available for all price points and style preferences.
Here are our picks for the best solar panels for a Check d250sa battery.
Renogy 100W 12V Monocrystalline Off Grid Panel
The Renogy Monocrystalline Panel is a great middle-of-the-road panel. Some of its features include:
A corrosion-resistant aluminum stand
Set of two 50 W monocrystalline panels totaling an energy wattage of 100 W
15 inch wide set of panel connectors
What makes this panel stand out from the crowd is its portability and the ability to add more panels to the system if needed.
The stackability of the panels allows you to adjust the wattage as you prefer.
Renogy panels also receive praise for having a high performance in low-light environments.
Downsides to the Renogy Monocrystalline panel are its larger size and lack of an included charger.
Sunsul100W 12V Monocrystalline Solar Panel Kit
At about $130, the Sunsul Monocrystalline panel is perfect for those on a budget but still want a quality product. Its features include:
High-efficiency monocrystalline cells with a 23% conversion rate
12V 30A charge controller
196.8-inch solar cable
Strong mounting tools
This is a strong panel for the price, but it is not portable.
The Sunsul monocrystalline panel would fit those looking to have a charging station at a specific location and not those looking to have a mobile charging experience. 
Newpowa 100 Watts 12 Volts Polycrystalline Solar Panel
The Newpowa Polycrystalline panel is a balance between the Sunsul and Renogy panels. It features:
Small size for portability
One 100 W polycrystalline panel
Pre Installed bypass diodes to minimize sudden power drops
Durable TBT back sheet
This panel is both portable and affordable, with many additional benefits in the panel's fine details, including the pre-installed bypass diodes and TBT back sheet that make the panel such a great bargain.
Unfortunately, the Newpowa panel does not include a charger or any necessary wires. Some of the money you save buying the panel will need to go into purchasing those items. 
What Are Some Frequently Asked Questions about Solar Panels?
Here are some frequently asked questions regarding choosing the best type of solar panel for your battery.
Are portable solar panels better than stationary panels? – In general, stationary solar panels are capable of higher watt outputs, but this can be an inconvenience for those looking to have a portable way to keep their battery charged.
Do I need a charge controller? – Yes, you will need a charge controller to avoid overcharging your battery. Most solar panels come with these controllers.
Are there any other required parts I will need in addition to the solar panel? – You will need a charging controller, a primary wire, and a pair of battery terminals for most solar panel installations.
Will my solar panels work at night? – No, solar panels will not work at night. Depending on the model you buy, most solar panels will produce extra electricity in the day to be functional at night.
Sources