In the last several years, solar decks have become increasingly popular. They'll look fantastic if you put them on your camper, patio, or boat. In addition, using solar panels as a deck is a great way to add functionality to your power generation.
The Tiny Watt 500W or 1000W military-grade solar deck system is the best campervan solar deck alternative. A second walk-on deck option is to install Sunpower 110, 120, 150, or 175W panels from Custom Marine Products. Finally, solar patio coverings are viable for homes with inadequate roofs.
Installing a solar deck has so many significant advantages:
You maximize your solar generation plus additional deck functionality
You can walk on them
You don't have to pay for a standalone roof deck and then add solar to it, saving cost
Adding solar to a patio or pergola is a perfect alternative to solar on your roof
You create a functional shaded area that also generates power
Plug-in systems have their uses in some cases
Below we can look into the different systems available and how they can fit your use case.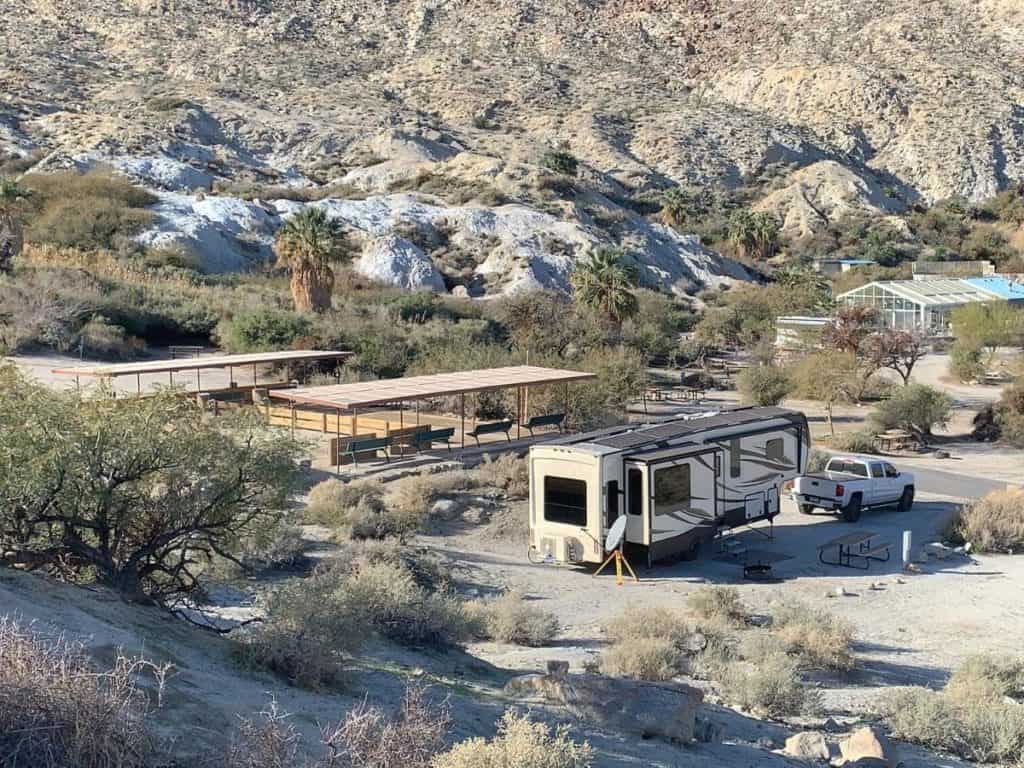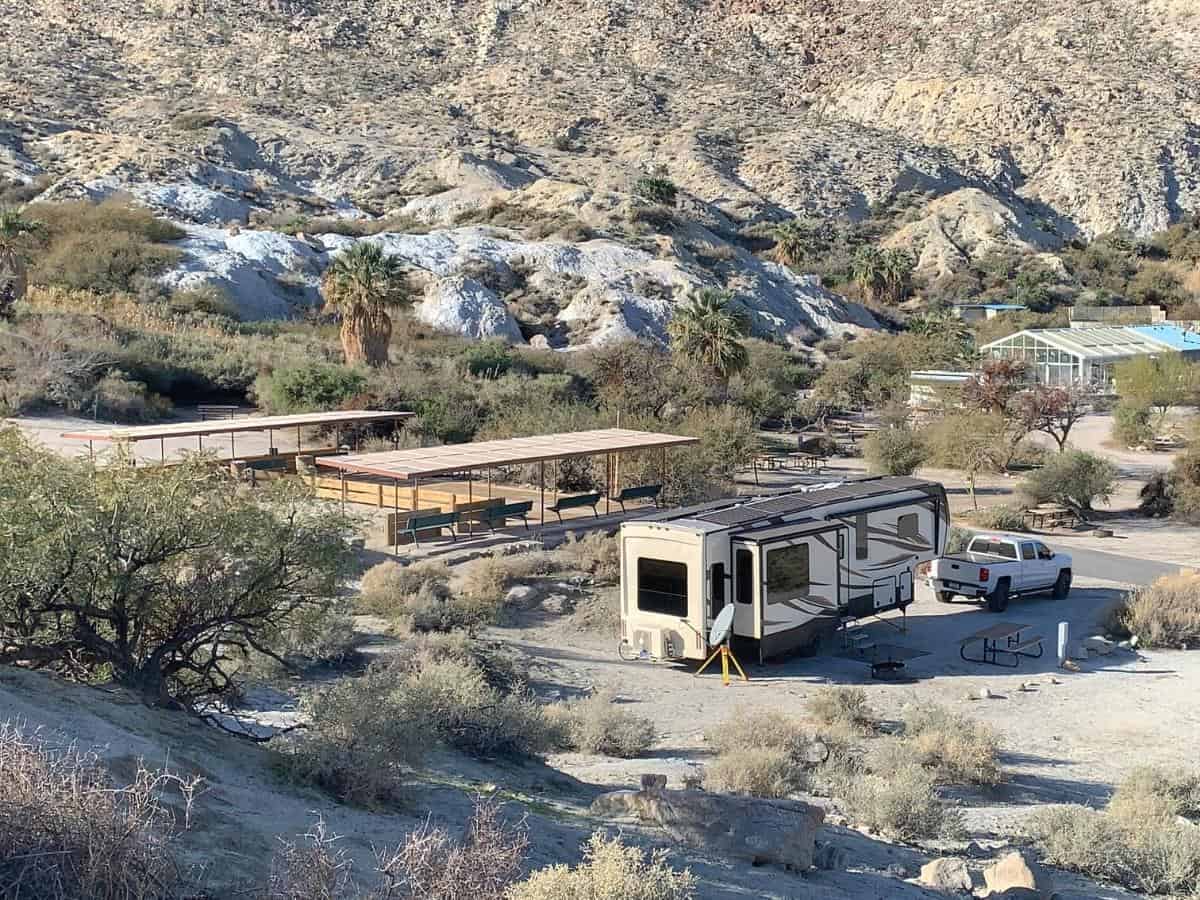 Why Do You Need Solar Deck Panels On Campervans?
With so many people traveling the country in vans, RVs, and other off-grid vehicles, it has become imperative to have an excellent solar energy generation source. In addition, it is non-negotiable to have appropriate illumination when camping to maneuver the landscape comfortably at night.
Unfortunately, headlights aren't always enough or practical when you live in the vehicle, even if it is only for a short time. You would bring a gas generator with you to power your electrical in the past. Today, however, solar technology has given us a quieter alternative.
One of the options Boondockers incorporate into their lifestyle is adding a roof deck to their campervan and solar panels to the structure. These modifications aid them with extra storage and the all-important ability to generate power.
Sometimes these roof decks work as a place to sit and relax with a great sunset view. You have to compromise to get what you want in life, as with most things. You could have a nice roof rack for storage and the ability to sit on it or have power generation.
Since you can't walk on most solar panels because they are not strong enough to carry any weight, these roof decks became a one-sided application. Luckily, a company has solved this issue by creating a massive walkable solar panel deck that you can fit on your van. Enter the Tiny Watt solar roof deck.
The Tiny Watts Walkable Solar Deck Panel For Vans
The Tiny Watts 500W and 1000W roof decks were designed to eliminate an aftermarket roof rack requirement. As a result, you'll have the smallest 500W solar panel on the market, but you'll also get the most functionality out of your solar panels without losing the rooftop deck utility.
All three van platforms are compatible with their walking solar roof deck: Sprinter, Transit, and Promaster. If you don't have factory tracks, you can acquire a set of TWS roof tracks.
They also offer a track system for Ford Transit and recommend TWS roof tracks for the Promaster.
See also: RV Solar Panel Mounting Ideas (Best Solutions)
High-Efficiency Shade-Tolerant Van Solar Panels
On a van roof, space is limited, and shade is typical and expected. So Sunpower's diode cell panels get made to operate effectively in partial shade. They also use the most efficient solar cells (23.7%) to maximize electricity per square inch. Use them on camper vans and van roof racks.
Custom Marine Products' new line of semi-rigid walk-on maritime solar panels. These panels can be walked on and conform to a somewhat curved surface thanks to their sturdy aluminum base and very thick ETFE laminate non-skid surface (5 degrees).
These panels are great for putting on the top of a vehicle since they may be walked on without causing damage. They're also quite durable if something falls on them or hits them. They employ premium SunPower Gen III solar cells with a 23.7 percent efficiency rating, the greatest efficiency available.
Quality maritime solar panels use bypass diodes to lessen the influence of shadowing when camping. However, the sea's climate, primarily saltwater, is hard on equipment. Therefore, the electrical box on the back of the panel gets enclosed in an inert non-corrosive waterproof substance like silicone.
These panels are lighter than rigid panels but heavier and stiffer than the semi-flexible panel series. In a harsh maritime environment, these panels should last 15 years. They come in a black or white background with power output options of 110, 120, 150, and 175W.
Plug-In Solar Panels
Plug-in solar panels (also known as "plug and play solar panels") are typically sold in pairs and may be linked together to create arrays ranging from two base panels (about 640 watts) to as many as you desire. Plug-in Solar grid-tied systems are no-installation solar power systems.
It provides solar electricity to all of your appliances. These plug-in solar panel options are ideal when you:
You stay in an apartment with no roof and need to use the balcony
Your roof has a limited area for solar panels
You want to cut your power cost
Begin with a minimal investment
However, there are significant dangers to consider when adding these plug-and-play systems to your home. For example, you may reduce your risk by allocating only one circuit to have your solar energy stream into your electrical panel. Too much energy into and out of a single circuit might ignite a fire.
Plug-in solar panels are far less expensive than professionally installed panels, especially initially. For under $1,000, you can get roughly 600 watts of plugged-in solar. This cost works out to almost $1.67 per watt. In the United States, professional installations cost between $2.50 and $3.00 per watt.
Furthermore, a few plug-in solar panels will not save you considerable money on your power costs. You'll need at least a 5-kilowatt system, or approximately 15-16 panels, to significantly decrease your power cost.
Is It Easy To Install Solar Panels On A Patio?
Yes, installing solar panels on a patio cover is a great idea. Solar panels can be included in a new patio cover's design or put on the roof of an existing building.
Installing the right solar panels on the roof of a patio cover will allow you to gather the sun's energy while also blocking it. As a result, you'll have the best of both worlds: a shady location to hang out with friends and family while also saving money on power.
If you're going to put solar panels on an open lattice patio cover, make sure they're clear semi-transparent panels. These panels collect energy while allowing 15% of the light to pass through. Furthermore, solar panel installation generally qualifies you for state and federal government incentives.
What Are Solar Pergolas, And Why Are They So Popular Now?
Solar pergolas are an excellent option for homeowners who recognize solar energy benefits and have opted to install one. Still, they have other constraints that prevent them from adding it to their roof.
The homeowner op to install them since they are forced by one or more of the following factors:
Solar panels can't be installed on the roof since there isn't enough roof
Their roof is too old to support solar panels
Have a roof that isn't facing south
Have a barrel tile roof installed
They want to have another alternative than roof-mounted solar panels
Furthermore, solar patios or pergolas are not only for domestic use; they may also be used by commercial establishments such as restaurants, cafés, and anywhere else with outside seating.
Resources