If your Solar Powered Security Camera is in need of a new solar panel, you will be happy to know that there are alternative sources for panels. You probably already know that Original Equipment Manufacturer panels can be expensive.
Also, if you have an older camera, an OEM panel may be hard to find. One of these aftermarket panels may be the solution to your solar panel quandary.
Here are some of the highlights from the article;
Alternative solar panels
Compatable security cameras
Specifications
Here are the best choices for solar panel security cameras. These great choices will protect you and your property.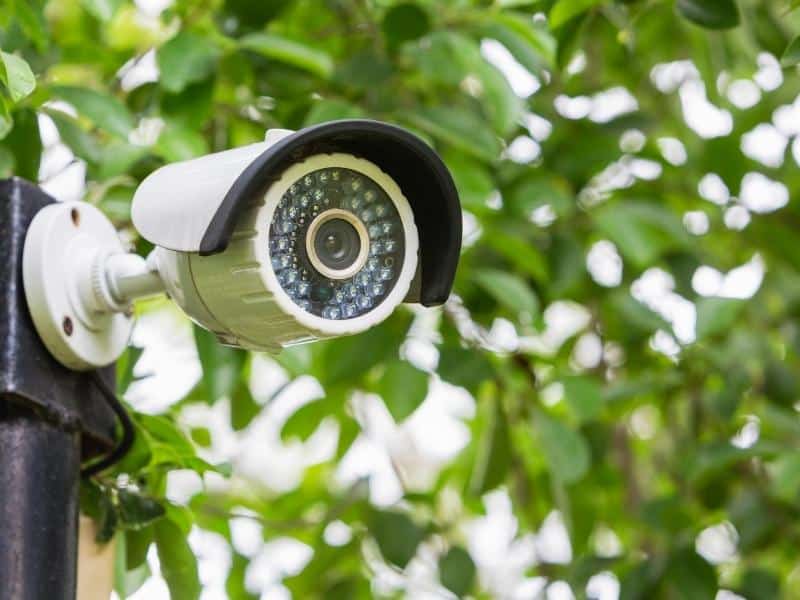 What are the alternative sources for solar security?
Wasserstein
Hmount
iTODOS
ViewZone
StartVision
Wing Home
We will take a look at each solar panel model to see what they offer, the specs, and most importantly what security camera they are compatible with.
Wasserstein
Wasserstein supplies good-quality panels for a variety of security cameras. All panels have received high consumer reviews for performance and quality.
In most cases, the panels supply adequate power to charge and maintain camera power. In a few cases customer reviews that some of the panels will not fully charge an active camera.
They will charge an inactive camera then maintain full power in operation. This may be a result of poor panel placement.
Models Panel Compatible With:
Ring Stick Up Camera.
Ring Spotlight Camera.
Reolink Argus Pro.
Google Nest Cams.
Logitech Circle 2.
Arlo Pro, Pro 2, Essential Spotlight, XL Spotlight.
Eufy Doorbell 2K.
In addition to having panels compatible with several camera models, Wasserstein offers several mounting options. Standard mounting hardware is included with the panels. Alternate mounting hardware is available for purchase.
Two and three packs of panels provide additional potential savings opportunities. Many of Wasserstein's panels are available from Amazon. Some are only available directly from Wasserstein.
See also: Solar Panel Cameras (Full Guide)
ViewZone
This is a 5 volt, 1 amp panel (5 watts). It is good quality, waterproof unit. It is designed to charge any 5-volt camera with a micro USB port.
The low current rating results in fairly long charge times but also protects from any battery damage. An 11-foot cord, fully adjustable base, and mounting hardware are included.
Compatible With:
Wyze V3, Outdoor Cam.
EugyCam 2C.
Any 5 volt device with Micro USB port.
The ViewZone panel is a pretty generic device. It does, however, have good reviews and appears to be a good, low-cost replacement option.
iTODOS
If you have an Arlo or Blink camera, iTODOS may have a low-cost replacement option for you. Their produced line receives good reviews across the board.
Most of the iTODOS panels include a built-in 2600 mAh backup battery to help extend the working hours of your camera. Even with this unique feature, the panels come in at about 3/4 the price of OEM panels.
Panels Compatible With:
Arlo Pro, Pro 2, Essential Spotlight Camera.
Blink Outdoor, XT, XT2.
Another unique feature of the iTODOS panels is an On/Off switch on the back of the panel. The iTODOS panels also come in 2 and 3 packs for additional savings opportunities. An 11-foot cord and all mounting hardware are included with each panel.
Hmount
The Hmount panel is a low-cost alternative for Blink XT and XT2 Cameras. Equipped with a high efficiency 6 volt, 0.6 amp solar cell and 2500mAh backup battery the panel is designed to collect and retain more energy for your device.
An 8-foot cord and full mounting hardware are included. Available at Amazon.
Panel Compatible With:
Blink XT and XT2.
Any 3.6-volt device with Micro USB port.
This is a nice-looking panel with good features. Customer reviews are all over the place. With a rather odd voltage, this unit is only compatible with limited devices.
That may be the main issue. It would be wise to look at reviews related to your application before selecting this panel.
StartVision
Designed to operate only with rechargeable cameras, the monocrystalline panel provides 3.5 watts of 5-volt power. The unit is waterproof and comes with a fully adjustable mount. An 11 foot Micro USB cord and mounting hardware are included.
Panels also come in multi-packs for additional savings. Available at Amazon.
Panel Compatible With:
Manufacturer makes no statements of camera compatibility.
Some consumer reviews claim success with Wyze Outdoor Cameras.
NOT successful with ARLO Cameras.
This panel is a general use unit. It should work well with a 5 volt, rechargeable camera with a Micro USB port. The 3.5-watt power rating should be able to keep a camera battery at capacity.
WingHome
Cellular access trail cameras have become very popular as home security cameras. Many of these cameras come with small built-in solar panels to recharge their batteries.
In many situations, the internal panel is insufficient to keep batteries fully charged. The WingHome panel is a rugged panel that provides 6 volts @ 1.5 amp and 12 volts @ 1 amp power.
The unit also has a 2000mAh battery pack to provide power in poor weather. Mounting hardware and three types of cords for various camera brands.
Panel Compatible With:
Spy Point Link, Link Micro, Force Pro.
Creative XP.
Hapimp Trail Camera.
Should work with any 6 or 12 volt rechargeable trail cam.
The Wing Home panel is a well-reviewed device. The 6 and 12-volt options, and large battery capacity make it a flexible charger.
The package includes cables, mounting hardware, even a DC Charger to pre-charge the battery pack. Due to the 12 volt output, the panel is significantly larger than other home security camera panels.
It is a different type of panel intended for a different type of security camera.
Review and Resources.
A quick Google or Amazon search will reveal a wide variety of Rechargeable Security Camera solar panels. Many of these panels advertise themselves as "Universal". Some research will show that these claims are often a little overly optimistic. Security cameras tend to be pretty sensitive to their power supply.
The voltage output from the panel MUST match the voltage requirement of the camera. Slightly high voltage may cause damage. Slightly low voltage will not charge fully. Either will affect camera function.
Things To Remember:
Panel voltage must match camera voltage.
Be sure of USB Port Type – Micro B, Mini B or C?
Some cameras have proprietary plug ports.
Some cameras do not have rechargeable batteries. The Panel Must.
Very low amp panels may not recharge the camera in one day.
Be sure the voltage of the panel you are looking at matches your camera: "CLOSE" is not usually good enough. Also, remember that more amps mean faster recharge time.
Of course, more amps usually cost a little more. Solar chargers can be a little more complicated than you would think.
Take your time, read the specs, and be sure you are getting the Alternative Solar Panel you need to power your security camera.
Sources