If you're considering making the switch to solar panels, or you want to upgrade the ones you already have, then take some time to consider solar panels at 300-watt (300w).
300w solar panels are right in the middle of what people typically use for their homes or businesses. Anywhere from 250w to 365w is fairly common. With a 300w solar panel, you can get about 300 watt-hours of electricity from one hour of full sunshine.
This article will look at the basics of the 300w solar panel and determine its usefulness in homes and businesses.
A few of the important topics that we will discuss in this article include:
Energy a 300w solar panel can produce
How fast it charges
Are 300w solar panels good
How much do 300w solar panels cost
How long will 300 watts last
What if you could run your vacuum cleaner, your desktop PC, and your blender with a single energy source, and even better, one that's cheaper and more efficient. That's exactly what a 300-watt solar panel can and will do for you.
With these topics and more, we will discuss the 300w solar panel, its effectiveness, and how practical it might be to purchase a set for your home.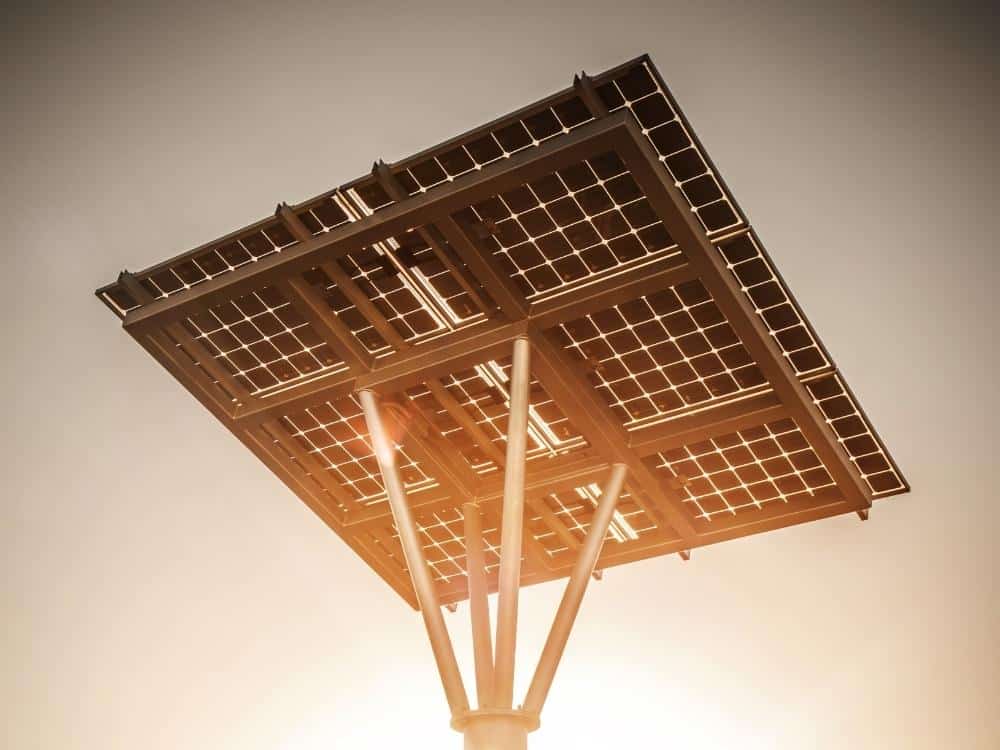 What Will a 300w Solar Panel Run?
A 300w solar panel that receives eight full hours of sunlight each day can run a constant load of about 270w.
This number considers the inverter losses of 10% and includes the probabilities of appliances in operation like blenders, desktops, and vacuum cleaners.
Larger appliances likely need a larger energy source, but small household appliances can be run on the 300w solar panel.
Solar energy has become a popular move for homeowners since 2008 and continues to influence how people think about their energy consumption and output.
How Much Does a 300w Solar Panel Produce?
If a 300w solar panel can run about 270w per day on a constant load, we can break that number down to about 2.5 kilowatt-hours per day. For a full year, this multiplies to just over 900 kilowatt-hours annually.
Solar energy relies on being in direct sunlight, typically for eight hours every day. This ensures maximum efficiency and effectiveness for the given kilowatt-hours per solar panel.
When sunlight hits a solar panel, an electric current is created. The solar panel collects this current and feeds it to the charger. The charger controls how much of the current then feeds into the battery. Eight full hours of direct sunlight are needed for the battery to fill.
See also: Solar Panel Sizes and Wattage: A Comprehensive Guide to Making the Right Choice
How Fast Will a 300w Solar Panel Charge a Battery?
Depending on the type of battery in question, the amount of time it takes for a 300w solar panel to charge a battery might change drastically.
Special calculations are needed to determine how long it takes to charge a battery with a solar panel. You must account for voltage drop, energy consumption due to a circuit buck or boost, and energy lost in the conversion.
Each voltage or size of the battery is a little different and requires different calculations to determine how long it might take to charge them.
Can a 300 Watt Solar Panel Charge a 200Ah Battery?
Yes, a 300w solar panel could charge a 200Ah battery. Assuming the battery is about 50% discharged, a 300w solar panel should recharge it within one day.
As long as the solar panel receives enough direct sunlight, this should be easy.
Can a 300 Watt Solar Panel Charge a 12 Volt Battery?
Typically, a 300w solar panel is a perfect option for recharging a 12-volt battery. A 12-volt battery requires three 100w solar panels or one 300w solar panel to charge on an average day of full sunlight.
The advantage of a full day of sunlight cannot be stressed enough: a 300w solar panel will perform better. Overall, no matter what task you put it to if it has the proper amount of time in complete, direct sunlight. This is crucial to the power of the solar panel.
How Many Amps Does a 300 Watt Solar Panel Put Out?
Determining how many amps a solar panel puts out requires understanding what an amp is. An amp, or ampere, is a unit of electric current. It totals the electrons flowing in a circuit, creating heat and disseminating power.
Essentially, the amp measures the electric current. If you multiply the number of amps by the voltage, you can easily determine the wattage of a solar panel. If you divide the watts by volts, you will know the amp number.
Using this method, you can determine that a standard 300w solar panel that produces about 240 volts will put out 1.25 amps.
Are 300w Solar Panels Good?
Generally, a 300w solar panel is a good investment for a home or small business. They can produce sufficient energy to power basic home appliances, and with direct sunlight, they charge quickly and efficiently.
Solar panels are increasingly popular specifically for their energy-efficient properties, and the 300w solar panel is no exception. They can cover almost all of your home consumption needs during peak sunshine hours.
If you live somewhere with good conditions for solar panels, a 300w solar panel might be the perfect addition to your home. In the long run, they can save you money on energy costs. And they provide a more environmentally-friendly energy option.
Since the 300w is fairly typical for residential homes, it's not a large or intrusive solar panel. Fitting it to your home should be a simple task, especially if you only intend to install one.
If you are interested in installing more than one solar panel, however, you will have to consider how much space you have available and whether or not renovations need to happen.
300w Solar Panel Price
Depending on where you purchase your solar panel, this price can vary. A 300w solar panel ranges in cost between $210 and $450. On average, the price works somewhere between these two prices.
The appeal of the solar panel is directly linked to the amount of money it might save you on your energy bill.
So don't be turned off by an initial investment that seems a little pricey. In the long run, the solar panel ought to save you hundreds of dollars, if not more.
300w Solar Panel 12 Volt Price
The price for a 12-volt 300w solar panel will vary depending on where you purchase the panels. Some stores will sell them for about $300; others charge $620.
Typically, this price applies to one solar panel. So if you are looking to install multiple solar panels, your bill will be a little higher.
300w Solar Panel Kit
A kit might be the solution to your solar panel needs. If you're looking for something economical that provides more than just one solar panel, purchasing a kit or a bundle may save you money during the installation process.
A solar panel kit may consist of multiple panels, and you might find a customizable option to order a specific number that fits your needs.
These kits can cost anywhere from $500 to $1200. The kits usually include mounting tools, cables and extensions, and adaptor kits.
Here's a great kit from the reputable brand Renogy. All you need to do is hook it up to your battery. It has everything you need apart from the battery.
300w Solar Panel for Van
Purchasing a solar panel for your van can be an interesting way to provide power to your appliances and devices even when you're off the grid.
Some solar panel kits for van installation can cost up to $1370. They tend to include special attachments that make it easy to hitch the panel to your van.
For a van, you'll need a quick setup option and Dokio foldable solar panel kit is suitable for van life.
300w Solar Panel Kit With Battery and Inverter
Solar panel kits for your home or van come with a battery and inverter. The inverter is the device that converts direct current electricity into alternating current electricity. The inverter is perhaps the most important piece of the solar panel kit.
They are particularly important because they control the electricity flow and respond to electrical signals outside. For your home, the inverter becomes a communication portal for computer networks as it watches your system.
Inverters ought to run without support from the grid. This is to ensure that they can still operate in a power outage.
This Jackery power station and solar panel are a great combination for a quick start.
300w Solar Panel 24 Volt
The 24-volt option for 300w solar panels can run more efficiently than other options, and they cost about the same as other voltage selections. Some are listed as low as $300.
Smallest 300w Solar Panel
A 300w solar panel is about the same size as a residential solar panel, or at least the same as a standard solar panel. They typically measure about five feet long and three feet wide.
These measurements might vary slightly, but that's typically as small as a 300w solar panel can get. The LIPower folds down to just 20.47 by 14.37 inches.
300w Solar Panel for Sale
Finding a 300w solar panel for sale is as easy as a simple internet search. Many reputable websites sell durable, high-end solar panels for reasonable prices. Many of them sell solar panel kits.
Purchasing solar panels from a reputable home improvement company or a company that specifically sells solar panels is probably the best option when looking for solar panels to buy.
Frequently Asked Questions
Solar panels are an increasingly talked-about subject among professionals and residential homeowners alike. They present a new, efficient, environmentally conscious way of powering everyday life.
Understandably, many questions remain about their effectiveness and how they work.
Will a 300-watt Inverter Run a TV?
A 300-watt inverter is a perfect option for running a television. Using a thin wire that runs only a short distance will also help reduce energy loss, which will help improve the overall performance of your television set.
Higher voltage typically helps the inverter supply its energy more efficiently. Keeping this in mind will help inform how you set up your inverter and television.
Can a 300w Solar Panel Run a Refrigerator?
A 300w solar panel can successfully and efficiently run a small refrigerator. When used in conjunction with a 500-watt inverter, you will be able to power your refrigerator more effectively.
When powering a fridge, 300 watts is probably the absolute minimum that will still work. If you have a large fridge, you will need a bigger solar panel.
How Long Will a 300w Solar Panel Take to Charge a 100Ah Battery?
A 100Ah battery needs 1200 watt-hours to charge completely. It would take about five hours for the battery to charge completely. Typically, a 300w solar panel can successfully charge such a battery if the sunshine conditions are right.
Typically, these estimations are based on the assumption that a solar panel operates under perfect conditions. That means full and direct sunlight hits the solar panel to help it operate at its highest levels of efficiency.
Without good weather conditions, it would take a 300w solar panel much longer to charge a battery.
What Can You Power With 300 Watts Inverter?
You can use a 300-watt inverter to power several household appliances that you might use daily. You can even use it to power some items simultaneously. That means you can charge:
Your phone
A tablet
A drone
Your laptop
An electric fan
A cooler
Your 300-watt inverter should be powerful enough to power your small electronics and household devices.
We have already established that a 300-watt inverter can also power a television, as long as you have the right wiring and set-up.
How Long Will 300 Watts Last?
300 watts can last anywhere from six to ten hours. It all depends on what appliances you have running and how long you are running them.
Some people estimate that 300 watts can last up to 17 hours before shutting down completely.
If you are using your power consistently, without adding extra appliances or drains on the energy, 300 watts should last about six hours.
Can a 300w Solar Panel Charge a 12 Volt Battery?
Yes, as we have already seen, a 300w solar panel can charge a 12-volt battery. A 12-volt battery requires three 100w solar panels or one 300w solar panel to charge on an average day of full sunlight. Typically, a 300w solar panel is a perfect option for recharging a 12-volt battery.
How Many Amps Will a 300 Watt Inverter Handle?
We know that a 300w solar panel puts out about 1.25 amps. The number of amps a 300-watt inverter can handle depends on the efficiency of your inverter and the typical voltage it produces.
For an inverter with a voltage of about 12 (which is average), the inverter can handle about 25 amps.
Sources: