Introduction
Solar powered products are items that use energy from the sun to operate, making them cost-effective and environmentally friendly. These products range from home systems like solar panels, lights, and heaters to portable devices like solar chargers, lanterns, and radios. They convert solar energy into electricity, helping to reduce reliance on fossil fuels.
The beauty of these lanterns is that they harness the power of the sun during the day, then illuminate your garden with a soft, welcoming glow in the evening. As a homeowner, you're likely to appreciate not only the savings on your electricity bill but also the aesthetically pleasing enhancement to your nighttime garden.
Solar Lantern
Be it for camping, night strolls in the backyard, or emergency situations, a solar lantern is one of those must-have solar powered products in every home. Unlike traditional lanterns, the solar version charges during the day and can provide light for hours when the sun goes down. It's not only eco-friendly but also an excellent option during power outages. To find the best, consider the charging time, the brightness, and how long the light lasts on a full charge.
See also: Dometic/Waeco Refrigerator Solar Panels (Calculations)
Portable Power Station and Solar Generator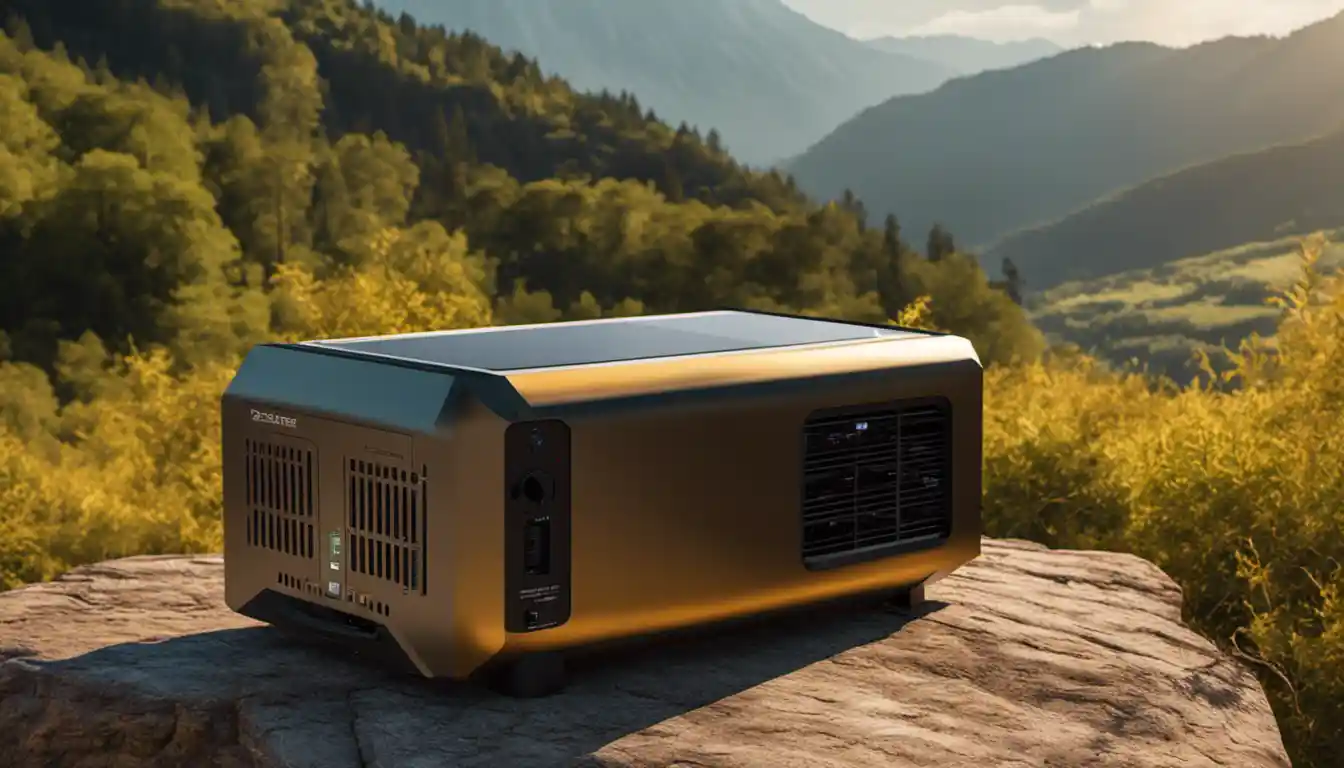 Speaking of power outages, a portable power station and solar generator ensures that you are never out of power. It's also an essential gadget for those who love camping or outdoor adventures. This device stores solar power during the day and supplies electricity when needed. The key factors to consider while buying are capacity, power output, and device compatibility.
See also: How to Use a Solar Panel to Power a Fan (Key Steps)
Solar Outdoor Motion Sensor Lights
These are the ultimate home security solar devices. Solar outdoor motion sensor lights automatically light up when they detect movement, discouraging potential intruders from approaching your property. Moreover, compared to wired versions, they're cheaper to run and easier to install. Features like detection range, illumination radius, and brightness should influence your choice.
See also: Greenhouse Solar Panels (Full Guide)
Portable Solar Oven
Do you fancy an eco-friendly, energy-saving way to cook? Try the portable solar oven! This solar device absorbs sunlight and concentrates it as heat, allowing you to cook just as you would in a conventional oven. It means you can go camping without worrying about propane or wood fuel. The best portable solar ovens maximize heat retention and allow even cooking.
See also: Solar Panel Patio Cover (Awesome Options)
Solar Portable Charger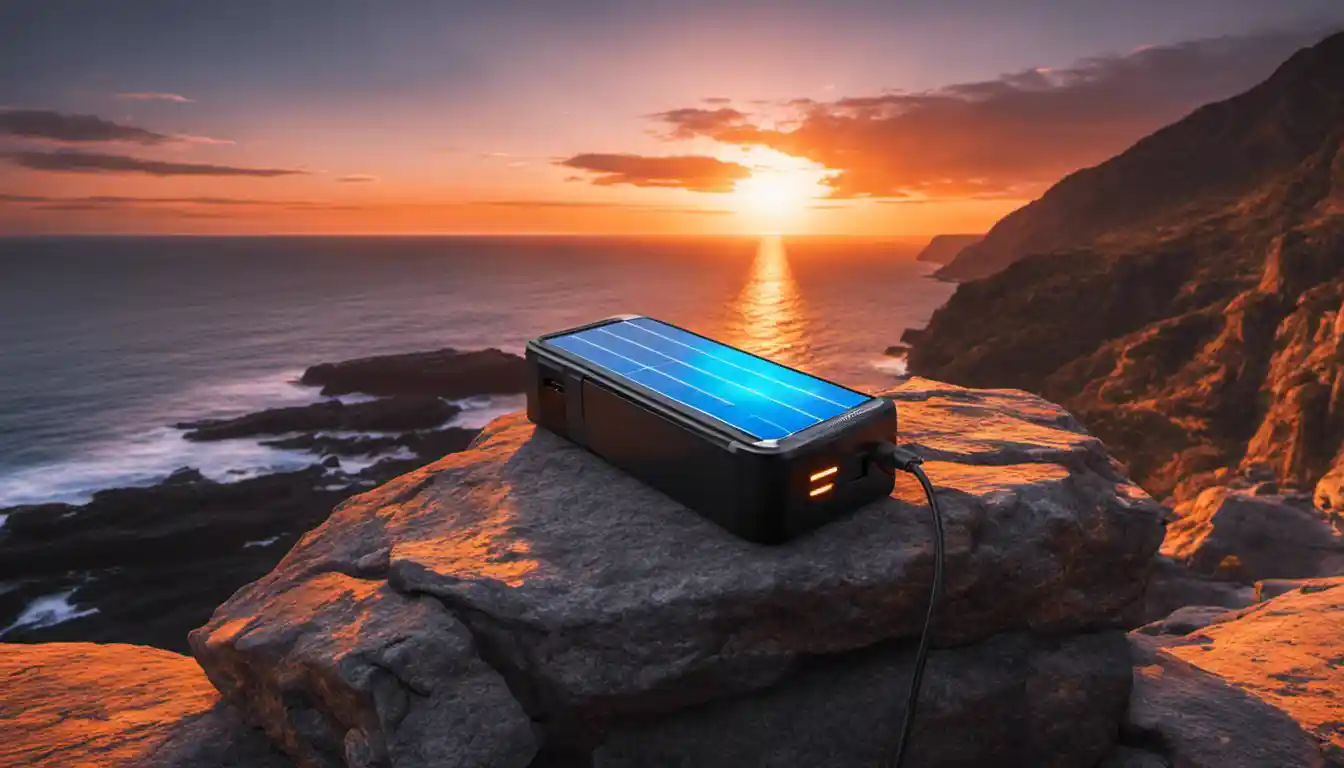 A solar portable charger should feature in your top ten list of best solar powered products. Perfect for charging your devices on the go, these chargers draw and store solar energy for later use. When choosing one, consider its efficiency, power output, device compatibility, and portability.
See also: Solar Panels for Gazebos – Pergolas – Canopies (Your Choice)
Solar Outdoor String Lights
Imagine the cozy ambiance of an illuminated patio or backyard during a summer evening gathering. Solar outdoor string lights can provide this while utilizing clean, renewable solar energy. They are a charming addition to your outdoor décor while also being an environmentally conscious choice.
See also: Solar Panels Running a Fridge (12 volts +)
Solar Vent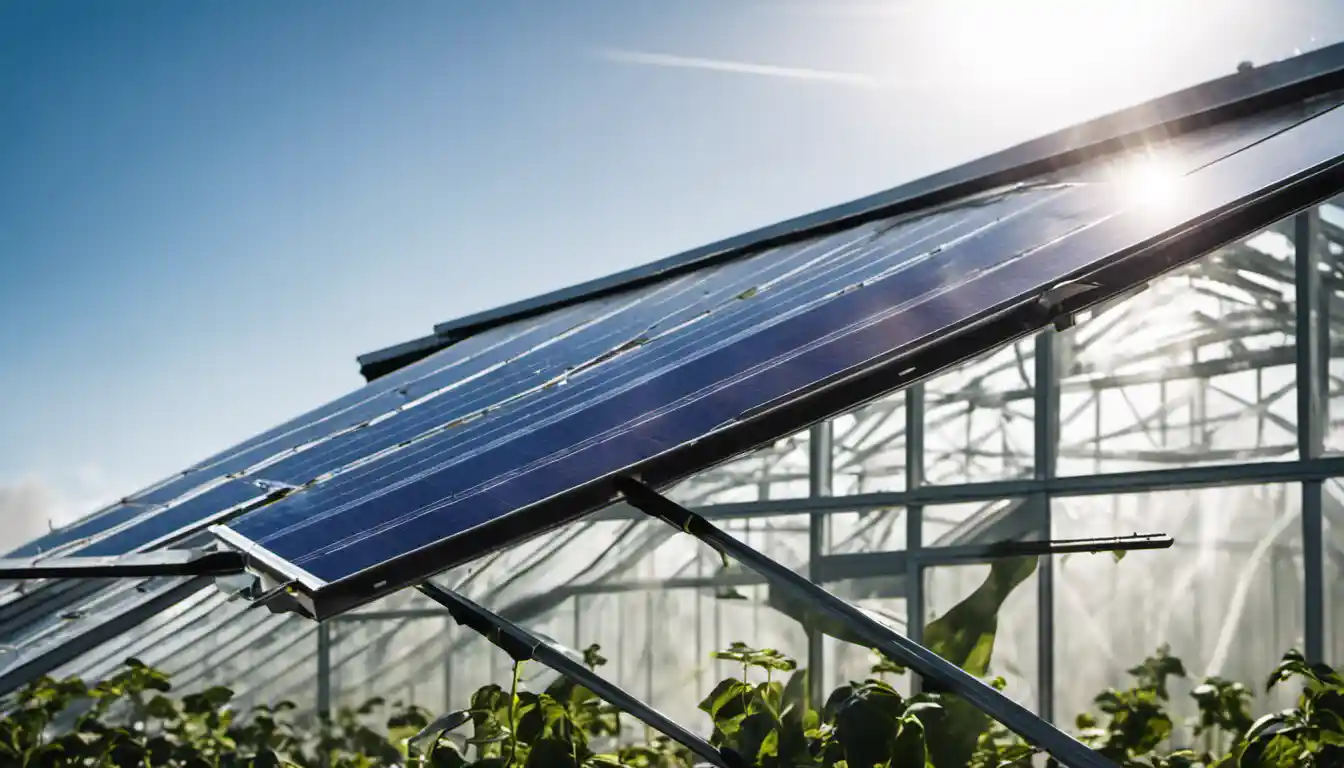 The solar vent is an unsung hero among solar powered products. Whether installed in your attic, garage, or greenhouses, solar vents act as exhaust fans to help regulate temperature and prevent moisture build-up. When choosing the best, consider factors such as fan power, solar panel efficiency, ease of installation, and durability.
For more innovative solar powered products, do check out our in-depth articles on solar windows, charging jump starters with solar panels, and running DC motors using solar panels.
See also: Batteries & Solar Panel Size: Engel Fridge Freezers
Future of Solar Powered Products
The advent of solar technology has set a precedent for alternative energy sources. Future products will undoubtedly be more efficient, affordable, and diverse. Expect to see increased integration of solar power into our everyday living, making solar devices more prevalent and accessible in our lives.
See also: Solar Panel Gate Opener (Size, Watts, Batteries, Install + Brands)
Conclusion
Investing in solar powered products is an investment in a sustainable future. While some of these devices may have a higher initial cost, they pay for themselves over time through energy savings and longevity. The best part is that they contribute to a cleaner, healthier environment, which is a cause worth endorsing. Remember, every solar powered product you use is a step towards a green, sustainable life! So, let's shine bright and illuminate the path to a better future with solar energy.
See also: Solar Bluetooth Speaker: A Comprehensive Guide to the Best Eco-friendly Sound Systems
See also: Solar Powered Keyboards: The Eco-Friendly Tech You Should Know About
See also: Outdoor Solar Plug Outlet: Your Ultimate Guide to Harnessing the Sun's Power Efficiently
See also: Solar Gopher Stakes: Effective Solutions for Garden Protection
See also: Best Solar Flashlight: Top Models Reviewed & Buying Guide for 2022
See also: Best Solar Powered Radio: Top Models for Sustainable Entertainment
See also: Best Solar Powered Water Pump: Top Picks for Energy-Efficient Watering
See also: Golf Cart Solar Panel Roof: An Ultimate Guide for Energy-Efficient Rides
See also: Solar Powered Calculators: A Comprehensive Guide to Eco-Friendly Calculations
See also: Best Solar Powered Watches: Ultimate Guide and Reviews for 2022